Discussion Starter
·
#1
·
Yesterday I woke up to an email from someone I know that runs a pitbull rescue. In it was 2 photos of a red dobie tied up to a tree and her asking if I knew anyone that wanted him with a long story about owner neglect and all that fun stuff we just love to hear. Of course I immediately forwarded it to the Doberman Rescue Alliance to see if they could network the heck out of him. To make a very long story that involves a lot of back and forth short, they decided they would take him and were able to line up transport, so it was up to me to go and get him!
We headed out early this morning up to Rome, GA to get him. It was starting to rain a bit which made me super happy that we were getting him before it started to pour. It took an hour but we finally got the muddy mess of a pit he was living in with his only shelter being an igloo that was really too small for him. The man told us about how his son had decided to just not feed Zeus, so he confiscated him but had nowhere to keep him so he sent out emails to anyone he knew and it ended up making it's way to me.
Our first stop was the vet and miraculously, he had no worms or parasites of any kind. I almost asked them to check again I was so in shock since he had been living outside for forever. He's also heartworm negative! We got his health certificate for Transport so he'll be going on a trip to Florida tomorrow afternoon. Once he gets down there he'll be micro-chipped, neutered, and get a more extensive exam then be in foster for a bit before becoming available for adoption.
He's an INCREDIBLE dog. If I could have another dog, I'd take him in a heartbeat. He's 75 lbs of sweet, loving, obedient marshmallow...just not trained. All it takes is a quick verbal correction though and he stops whatever he was doing wrong. Wish I could say the same for MY dog lol. He's cropped and docked, but whoever posted his ears did a crappy job so one curls over on top and the other only stands erect when super alert. The crop itself though is a nice looking crop, so it makes you wonder about what happened in his past. All that matters now though is he's in the best of care and will find an awesome forever home soon!
All his is really just delaying the inevitable round of photos so...Here's some pictures of Mr. Zeus! And if anyone is interested in him, they can fill out an application at dobermanrescuealliance.org
He's not on the website yet, but will be in a few days most likely. Whenever I get the approval to put him up there
Before Rescue: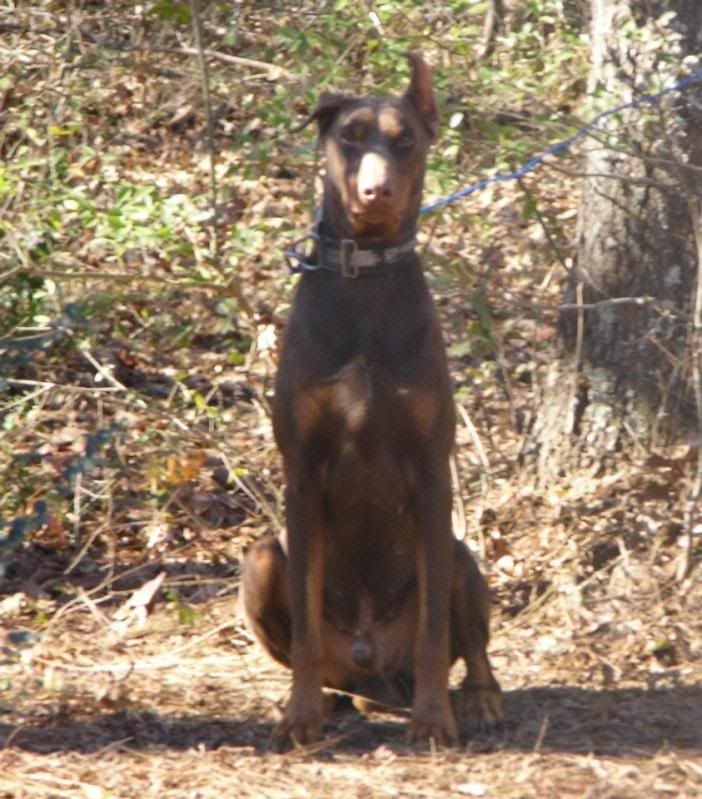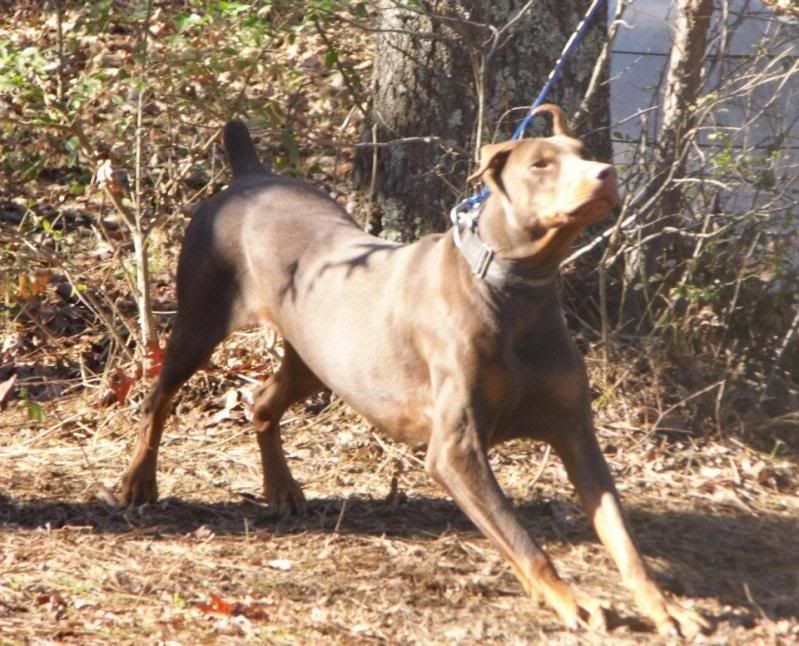 After Rescue: