Discussion Starter
·
#1
·
I have a day off so my crappy camera, Cassius, Naavi, Haari, Boulder (boyfriend's English bulldog), and Boss (7 mo. GSD I'm babysitting for a friend) went out back to run around. Well, I didn't do so much running. Neither did the camera. But the dogs more than made up for it.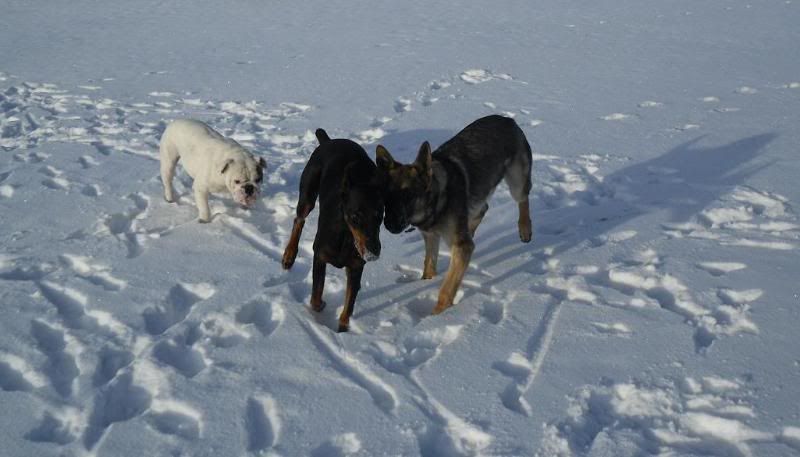 Heeere we gooooo!
And I suddenly understand all the stinkin' Bambi comments.
When in doubt.. chew on the bulldog.
Mom, you DO realize that there's snow out here, right?
This is the point at which I start to become concerned. For my well-being and the well-being of my knees.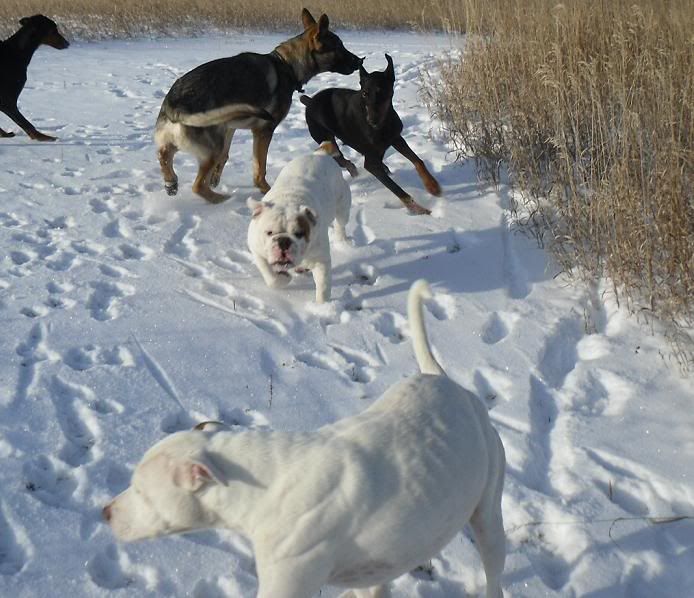 Cassius is completely oblivious... So is Boulder. Muahahahaha.
Doggy racism. Alive and well.
Oh, Haari. Dignity, pup, dignity.
There will be no kissing!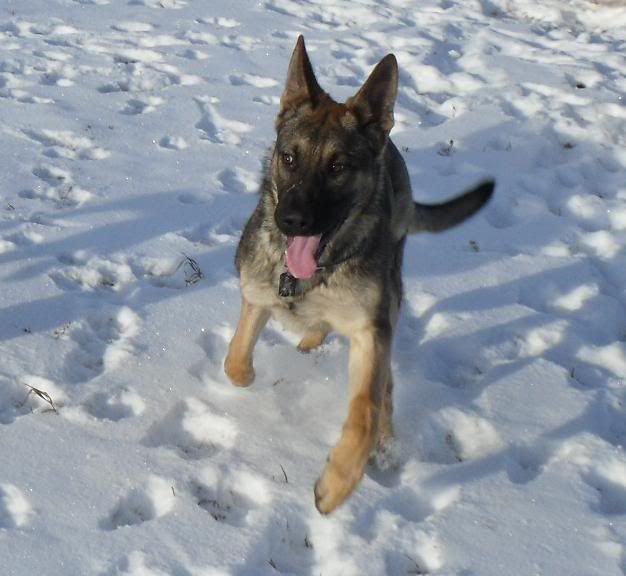 Boss' dad has no idea how smart his kid is. I think we'll keep it a secret.
More coming.....