Discussion Starter
·
#1
·
So I went to the Wisconsin Kennel Club show yesterday, and after watching collies, several gorgeous dobers, and wandering around watching and loving on all the other breeds.....I went shopping!
And of course the only thing I got
myself
was a shirt that profits a border collie rescue (notice I didn't get a picture of that but the divas stuff is all here :rolleyesww
It says "throw the ball! Ok now how bout again??
again, again, again, again, again" The print just gets smaller and keeps asking over and over all the way down the shirt. :lol2:
So any who, the diva got all the goodies in the picture below!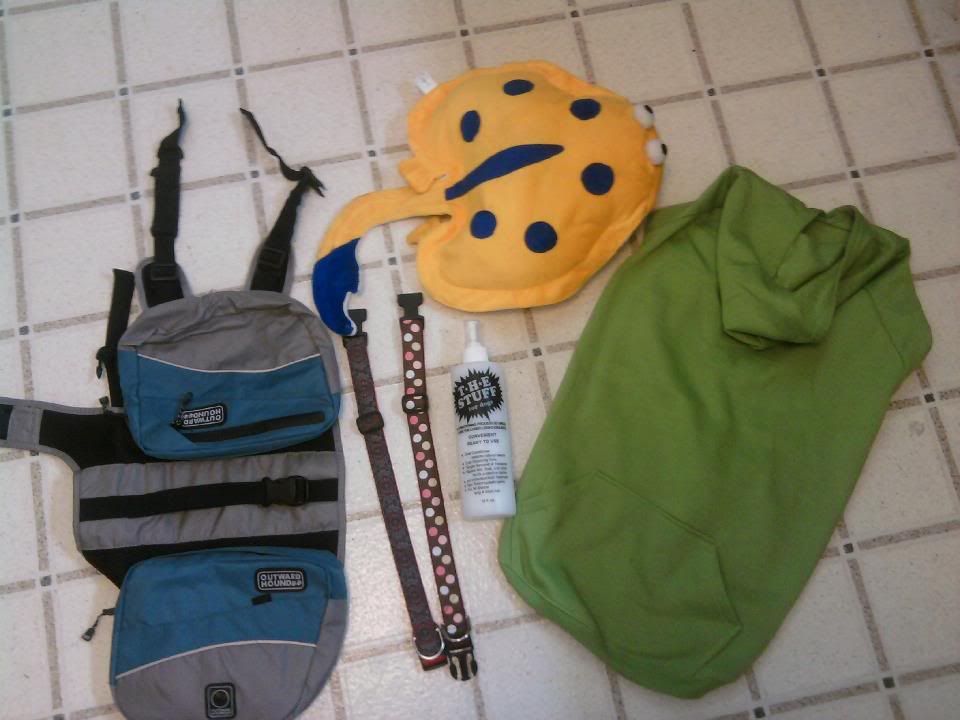 From my favorite cheap! vendor:
$5 sweater to go with her $10 sherpa coat from last year
$10 backpack so she can carry all of her stuff herself
& unpictured but the cat go a $5 bed for her window seat, she hasn't left it yet since yesterday....
From another vendor she got:
$12 sting ray (so far he's still alive, perhaps its the spots again haha)
2 $11 collars (yay for 16-20 in sizes! for my odd 17in necked dog!)
and a $10 bottle of premixed ready to use "The Stuff" coat conditioner
:roflmao: So for the dog, it was a wonderful day! Naping in peace without us and then gifts galor when I got home!
Modeling
- sorry for the blurry, I get my new real camera thursday, and she was woken from a nap for these, hence the you beat me looks lol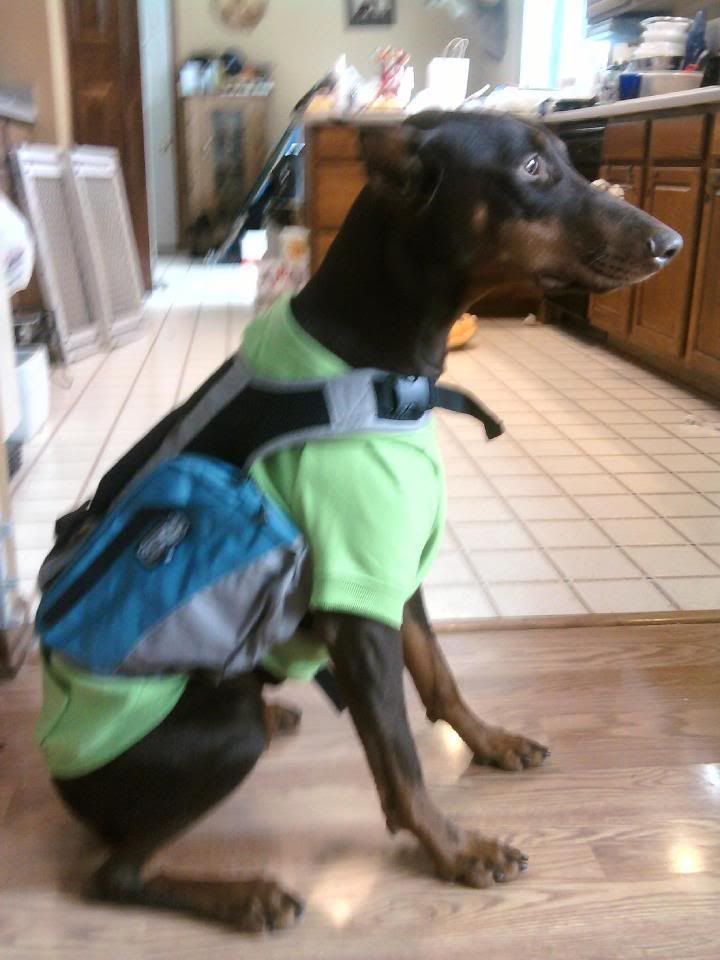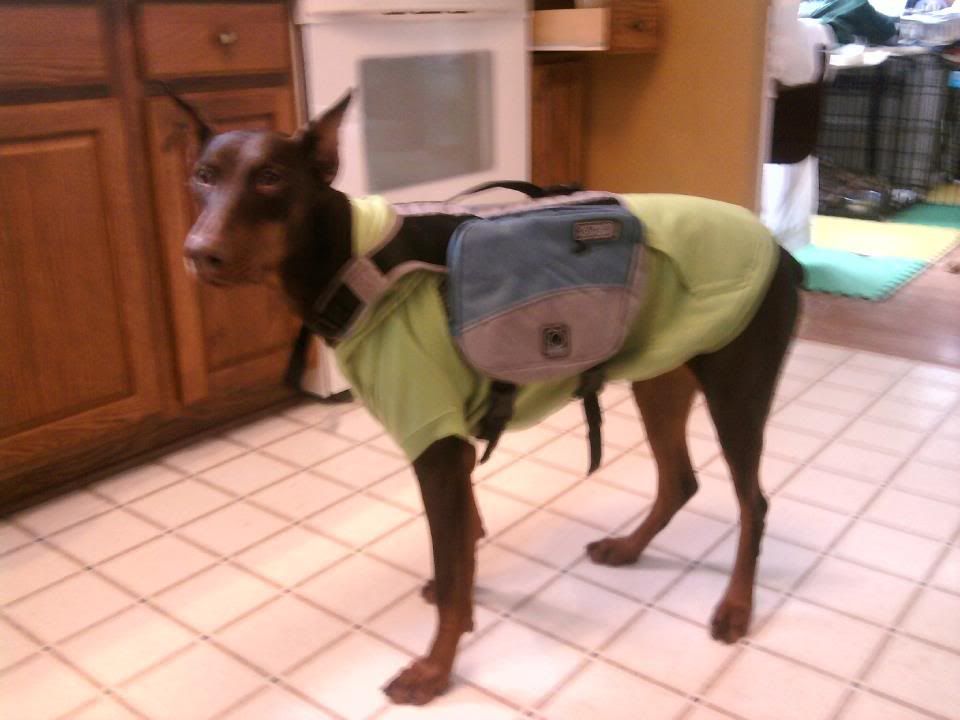 The collars close up- She's got the red one on today
Mom! Go away, you take to many pictures!