Ok I am only counting up to the days lol
Anywho. Here are some updated photos, just took off her postings for tomorrows re-post. So far they are standing pretty good! Her left ear is FINALLY starting to stand a bit. Compliments to Jezbera and his team...her ears are stunning.
Enjoy!!
Xena The Indigo Princess (Thanks DobieGal15!!)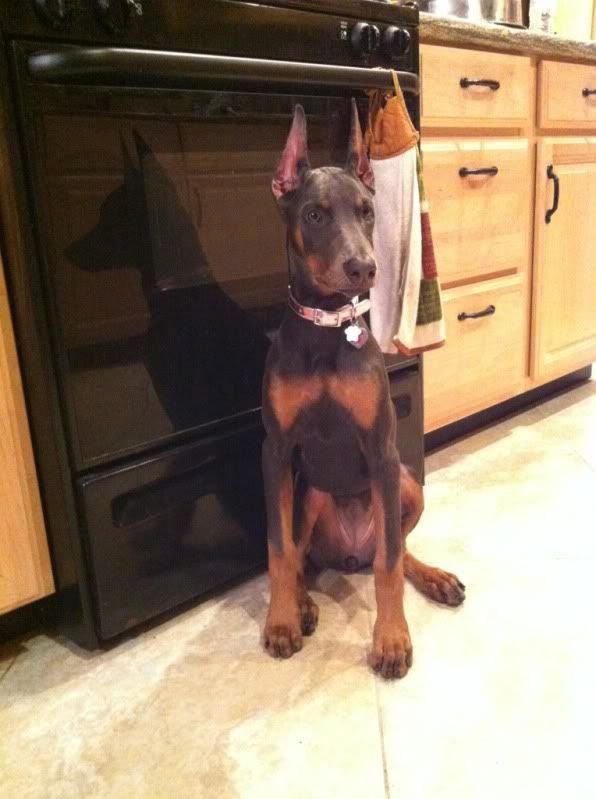 Long legged beauty!
Stalk much?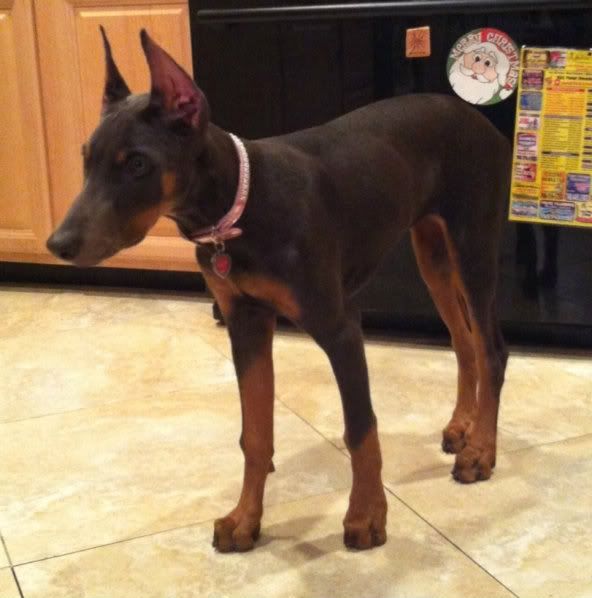 You talkin' to me?
Oh. This is your chair? Funny, I didnt see your name on it.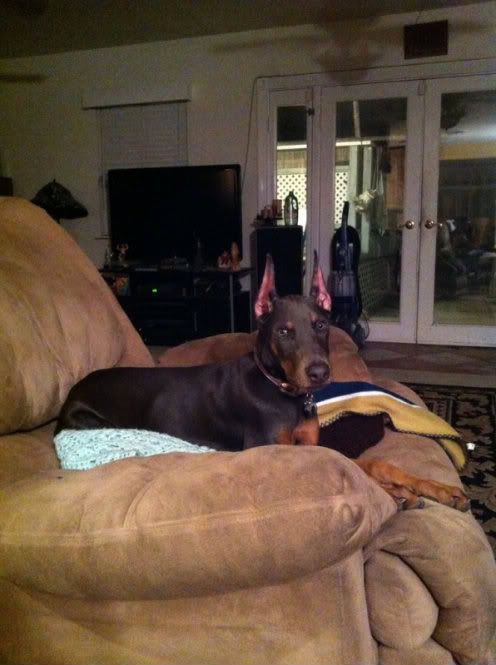 Zeusie and Xee Xee <3