Hey Monday was Lexy's day to visit with her Mom... she had a ball! They wrestle and run NON STOP!!!! They look so vicious in the pics, but it's all in play for them. Just had to share the pictures! You should hear Dama (Lexy's mom) when I run them in the yard, she isn't fast enough to catch Lex anymore, so she runs behind her yelping and crying trying to catch up! Lexy is the blur in the front in the two wrestle shots...
"Hey Mom, what's that thing in your hand?"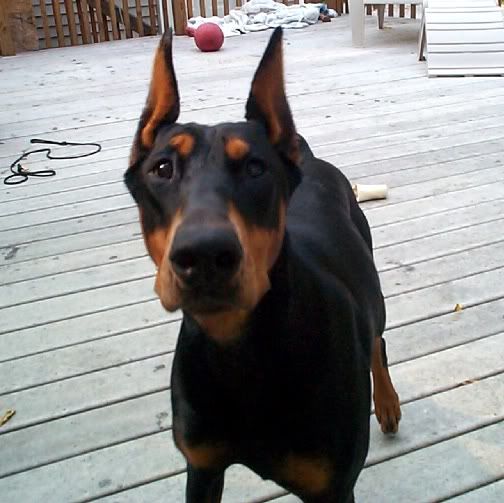 Thanks for peeking!!