One of the great joys in life is a Frisbee dog!
Mensa absolutely loves Frisbees.
Mensa is retired from Frisbee catching, ever since her spinal surgery, but the only Frisbees she liked were the official size and weight Fastbacks.
These guys:
Frisbee by Wham-O, Fastback Cosmetic Misprints from Discovering the World
have the best deals I've found for the Frisbee Fastbacks - $1.60/each.
They're cheap because they're mis=printed. Notice the two different ads printed on top of each other on Mensa's Frisbee: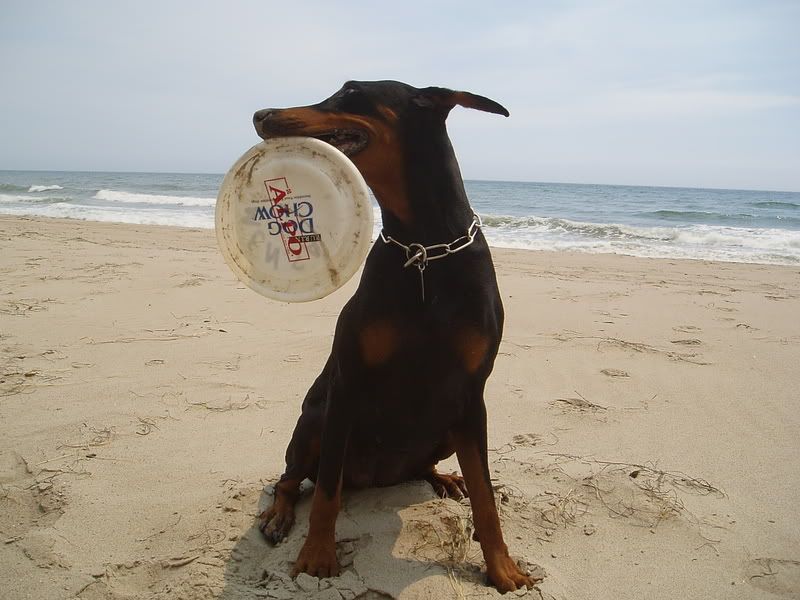 The Nylabone Frisbees last longer because they're heavier. Mensa won't play with one, once she finds out what it is, because it's too heavy.
Don't let your pup have unsupervised access to his Frisbees, and they won't have to be built like chew-toys. Mensa will chew a frisbee to shreds in about five minutes, if I let her, Nylabone or not.
These guys:
Canine Frisbee Dog Discs Fastback Eurablend Flex
sell a bunch of different dog-discs.
I don't know what delivery to the U.K. would cost you, though.
For throwing, I have my best luck when I'm throwing
directly into
the wind. You may have better results throwing directly down wind. Try it, and find out. For me, any side-wind serves to amplify whatever throwing mistake I make. Knowing which way the wind is blowing makes a big difference for me.