Chuckit flying squirrel
Does anyone have any recommendations, is it worth sticking with this one, because when its good, its very good. But there are so many, ones with gaps in, rubber ones, square ones, what's the best?
These are the best I've found to date for playing fetch. Takes a pretty good beating but won't last long as a chew toy...what does? You can find them at most pet stores & Walmart.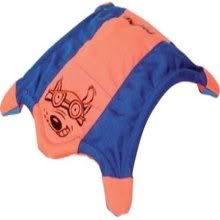 Chuckit! Fetch Games