Discussion Starter
·
#1
·
Big photo dump because I've been slacking...bear with me!
Firstly, It randomly came to me that Prime needed battle gear for our walks in the neighborhood. We get ambushed all the time by rabid little ankle biters with a thirst for Doberman blood, so I felt that he needed to be prepared. I found this great deal on ebay for a leather harness and collar with spikes for 43 bucks total! I cracked up for a good 5 minutes after putting the battle gear on Prime, but just wait..I will post a video soon of our walk down the street and you guys will totally understand, so stay tuned...
Battle gear is not complete without a BATTLE ROAR!!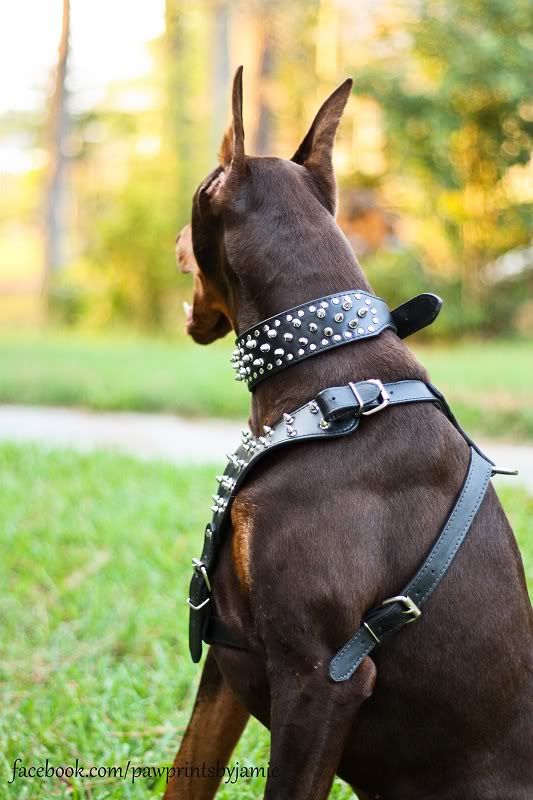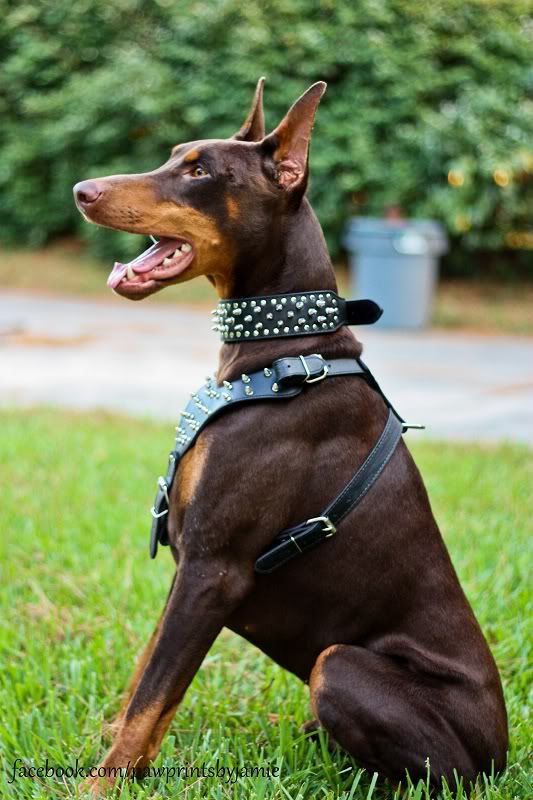 Battle gear in action!
Watch me scare this ball into my mouth!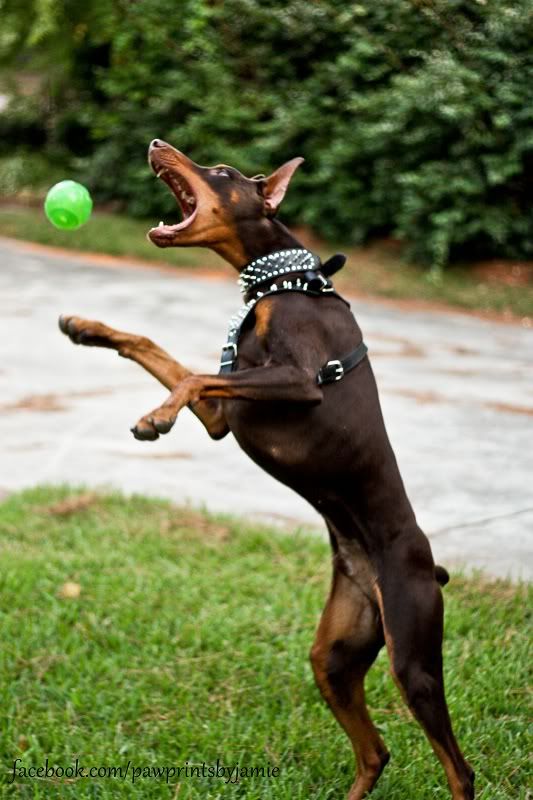 Invisible bark and hold
Ok all he really wanted to do was this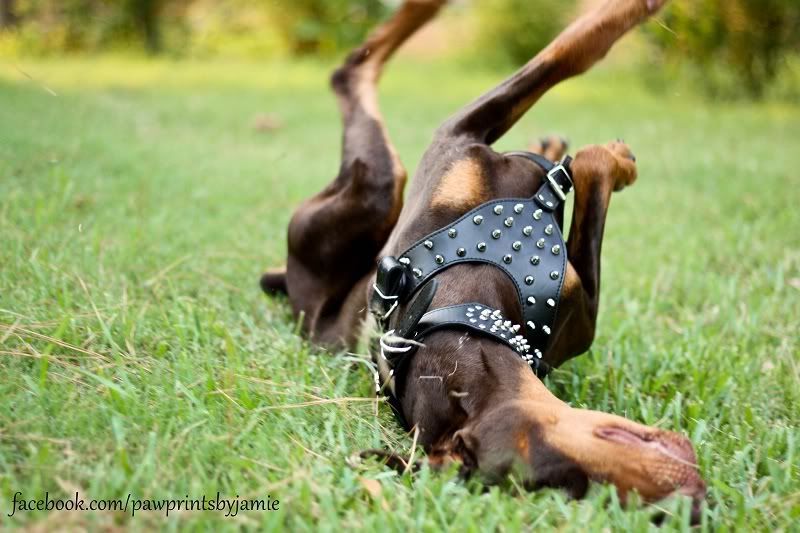 Mom you silly, I too cute for this look
Ladies and Gentleman, Prime...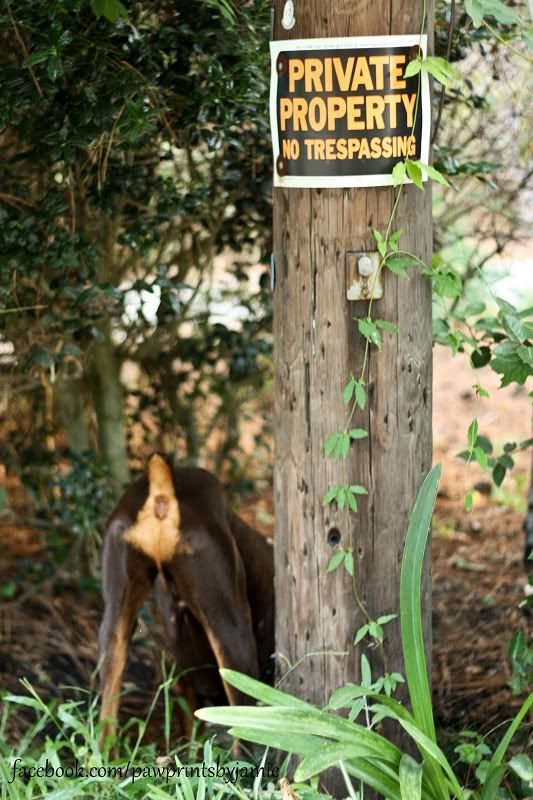 You still watching DT? Just makin' sure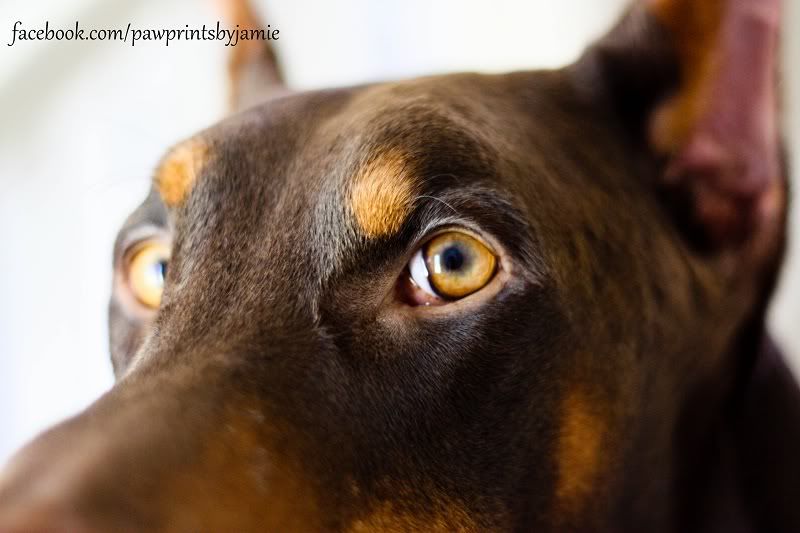 I had a photo shoot in a park recently and we brought Prime along so he could get out. He had fun being scary...scary? LOL....the park goers thought so...
He got a kick out of watching this outdoor yoga body workout class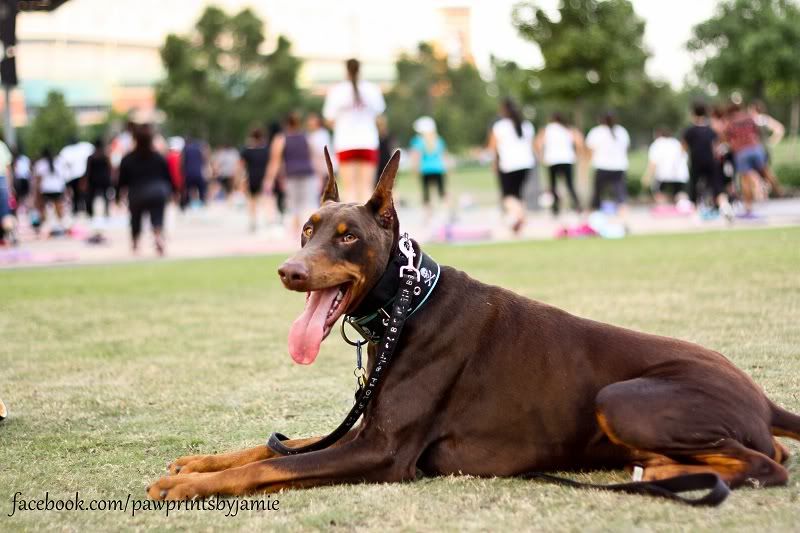 Creepin'
Being a good boy
He slid down this thing fully, it was great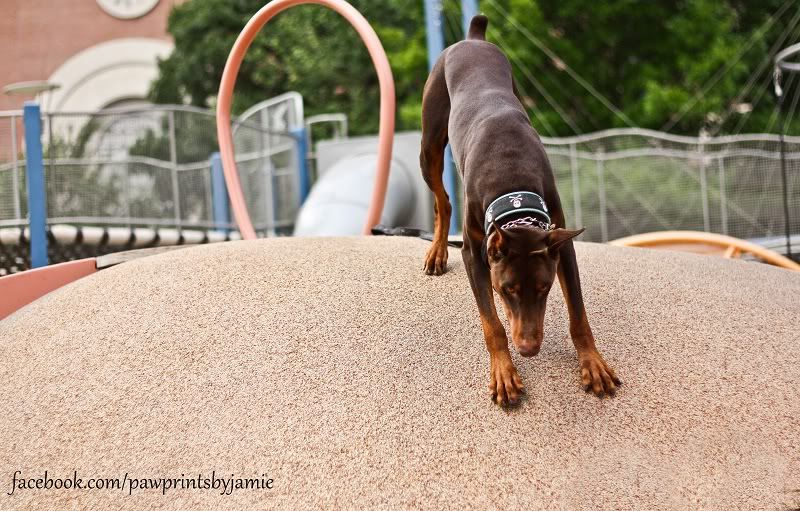 My levitation skills are getting better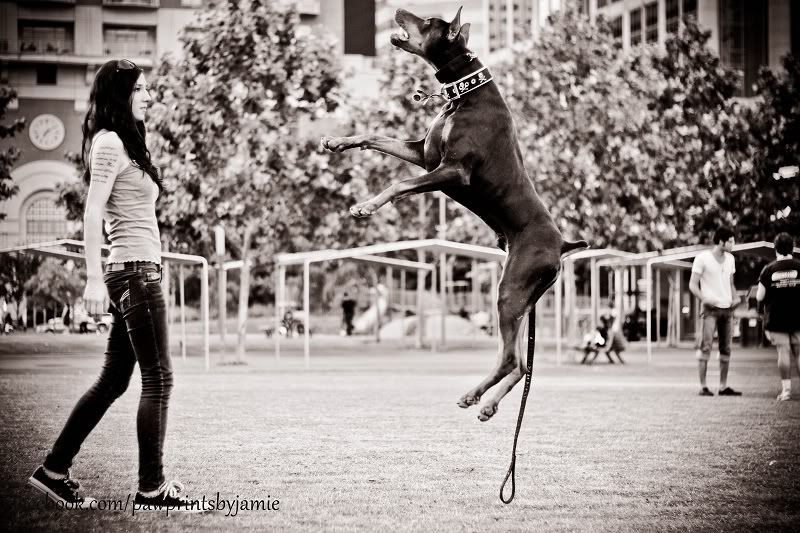 My boyfriend has the same power too
The boys after the park trip
DT! You still watchin? OK.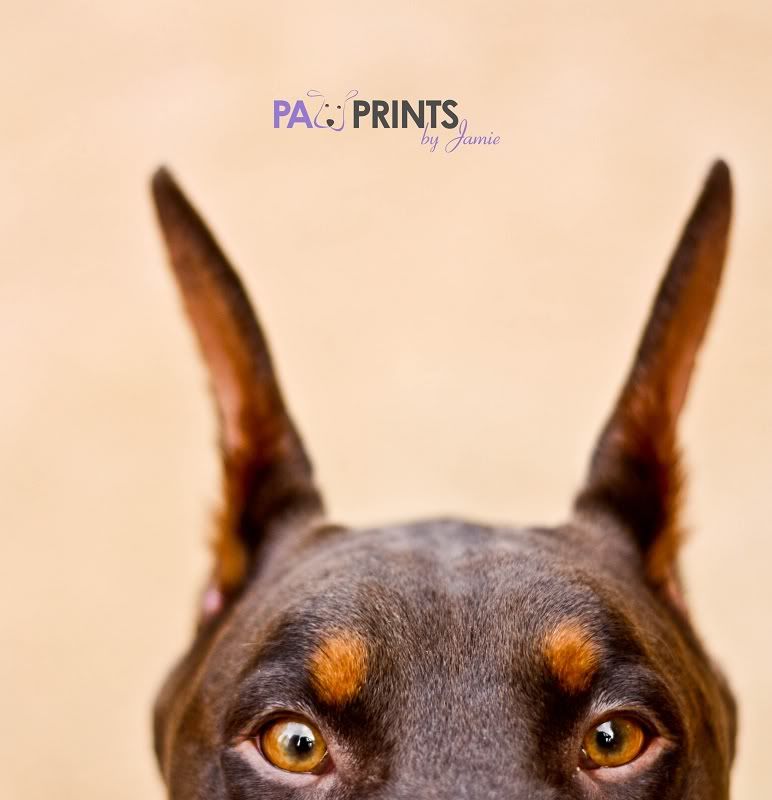 Flirt pole fun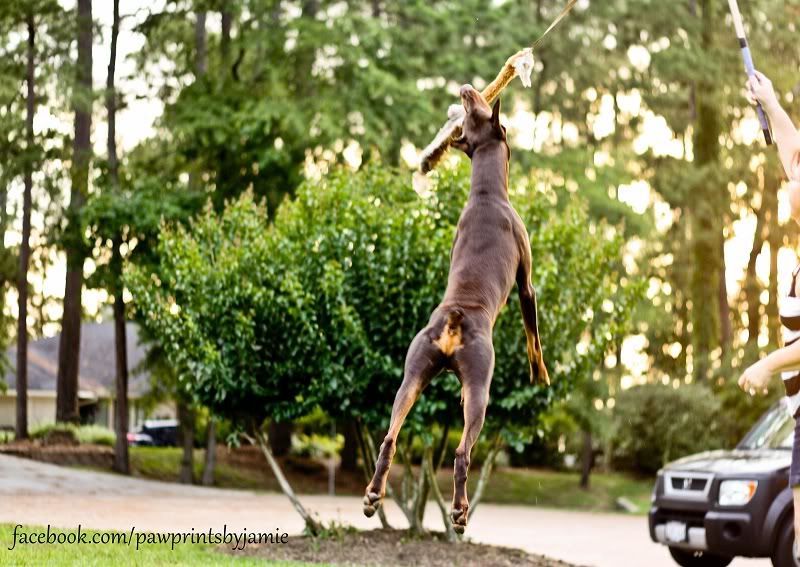 See what my mom does to me!!
But I still lovez her
Have I posted about how much I love grass yet?
Hey DT! It's the grandma's dog...flyin' in to say HEEEYYY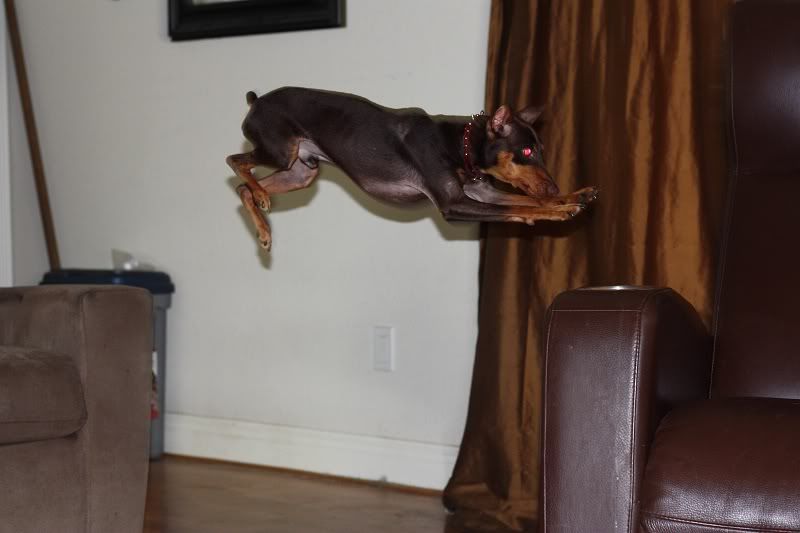 I have to work twice as hard as Prime!
and run twice as fast!