Discussion Starter
·
#1
·
the old thread from a month ago is this link
http://www.dobermantalk.com/food-feeding/60949-question-those-dobies-ibd.html
now, we did do the satin balls for a while but, while they did help it seemed that he needed something else. the vet and several others had told me that he should not be having more than 6 cups of food a day. so i have followed that. but after his last episode he would not gain back, he only gained 5lbs or so with adding the satin balls. so i figured what the heck, ill add more food. so i went with 7 cups of food a day... and he gained 15 lbs... then plateaued . i could still see his ribs so i added another cup... he is now on 8 cups of food a day and has gained at least another 15lbs.
this is an example that the vet isnt ALWAYS right. odie is looking amazing, no loose stools AT ALL!! (please see pics in the link at the first part of this post)
these pics were taken an hour ago. the old pics were taken 11/12 . these pics in this thread were taken today, 12/20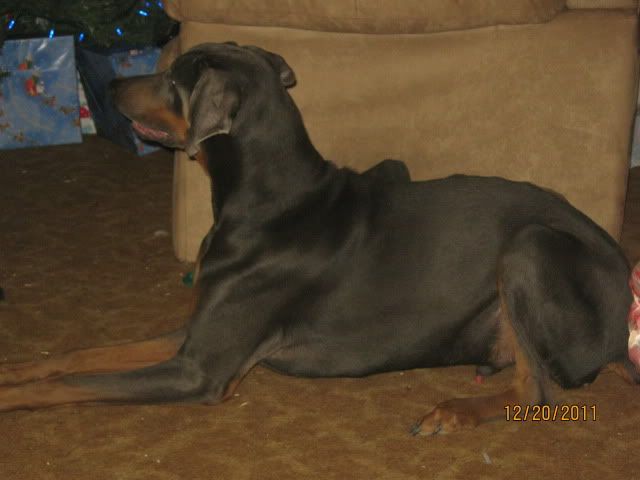 Odie is doing amazing. the vet will see him the first week of janurary for his check up, i think the vet will be blown away!