Discussion Starter
·
#1
·
Tater's first picture post out of the puppy section since his 1st birthday was 9/27.
We have a huge rope for the dogs to play with. Most of the time it's just Tater carrying it around or trying to get us to tug with him. Once in a while, Maggie gets interested in playing with him with the rope and Tater LOVES his big sister so it's pretty much the best. thing. ever.
Maggie says "Wanna play?"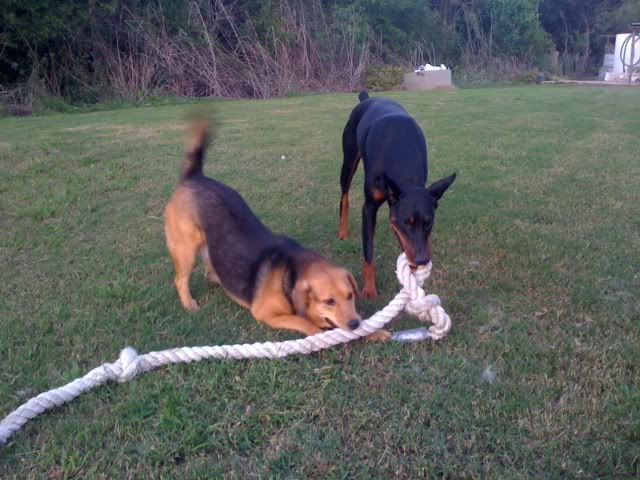 Let me just get a good grip...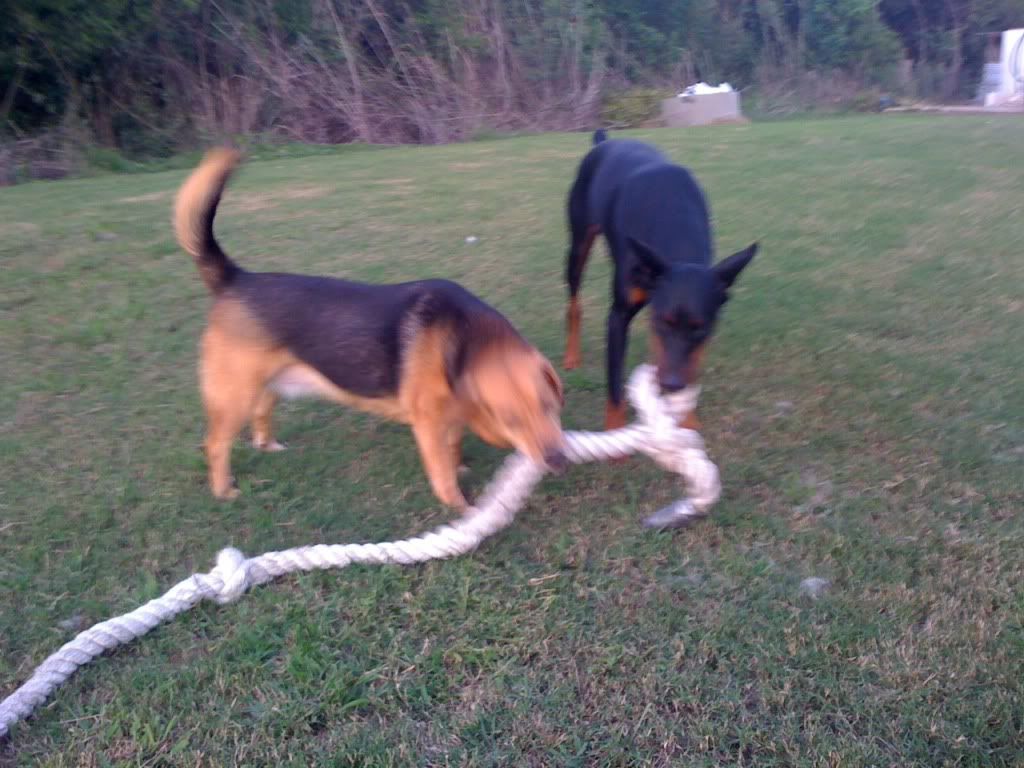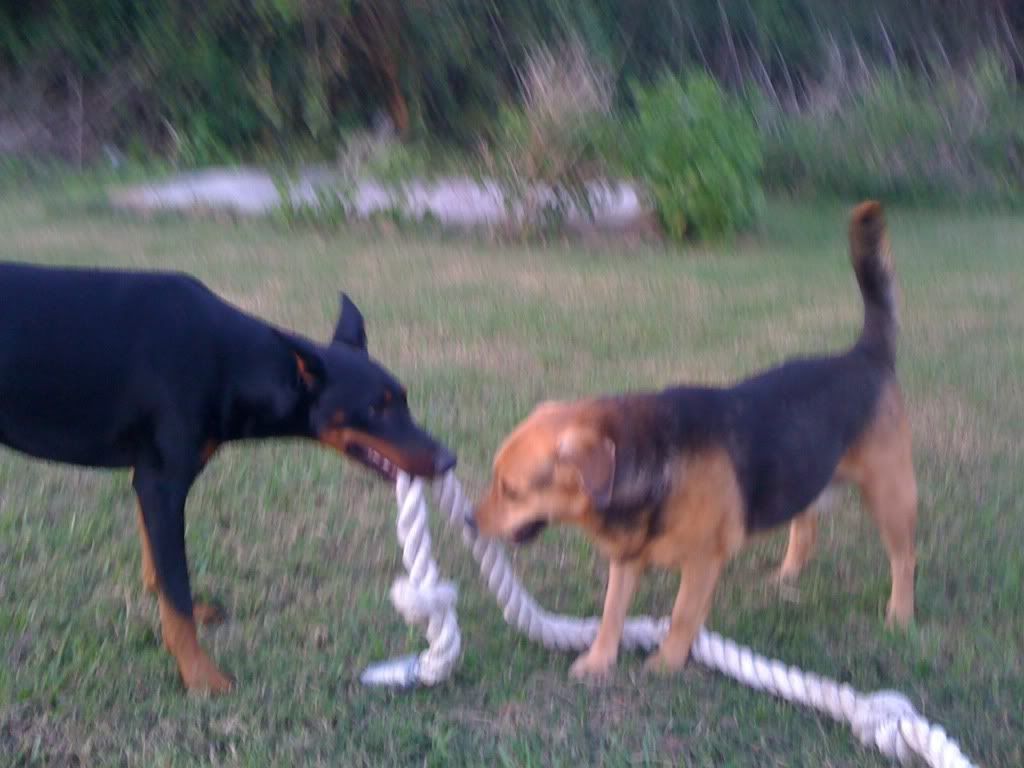 Tug!
Ok, maybe you're stronger than I thought kid...I'll lay on the rope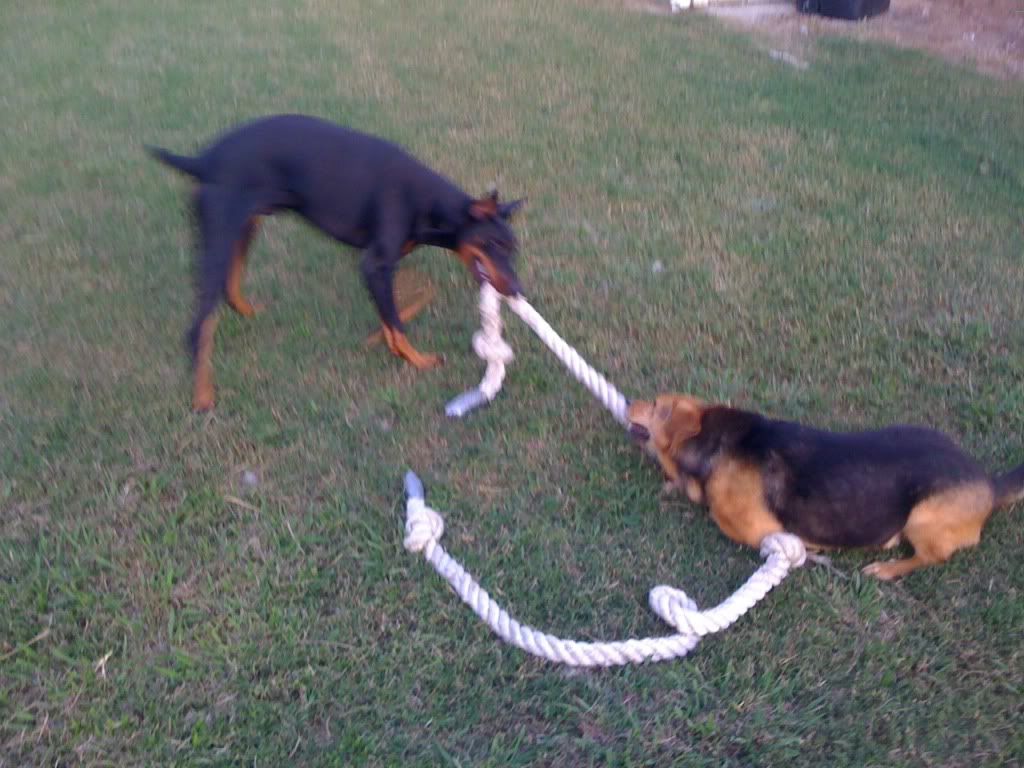 Time out 'cause Tater heard something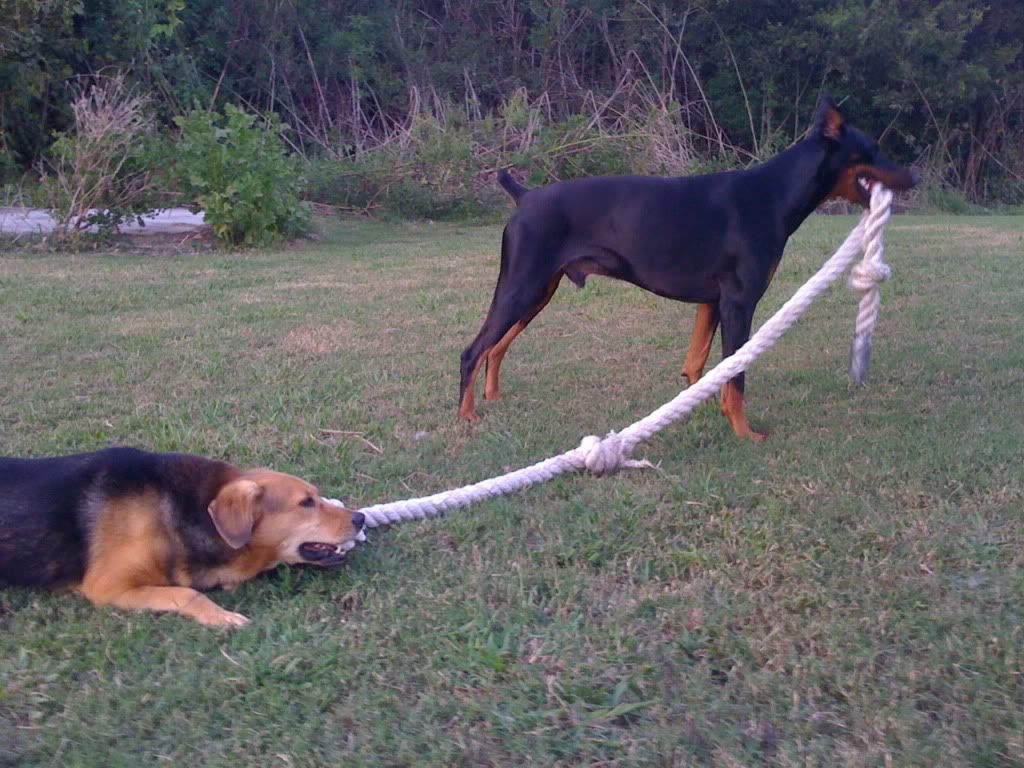 Let's call it a draw...