I just brought duke home from the vet. He looks great. Anyways he will be going in for taping about once a week. I was wondering what can I do for him to care for his ears at home in the meantime. Any tips or tricks or things to look out for would be great, any vitamins help the ears stand? etc... thanks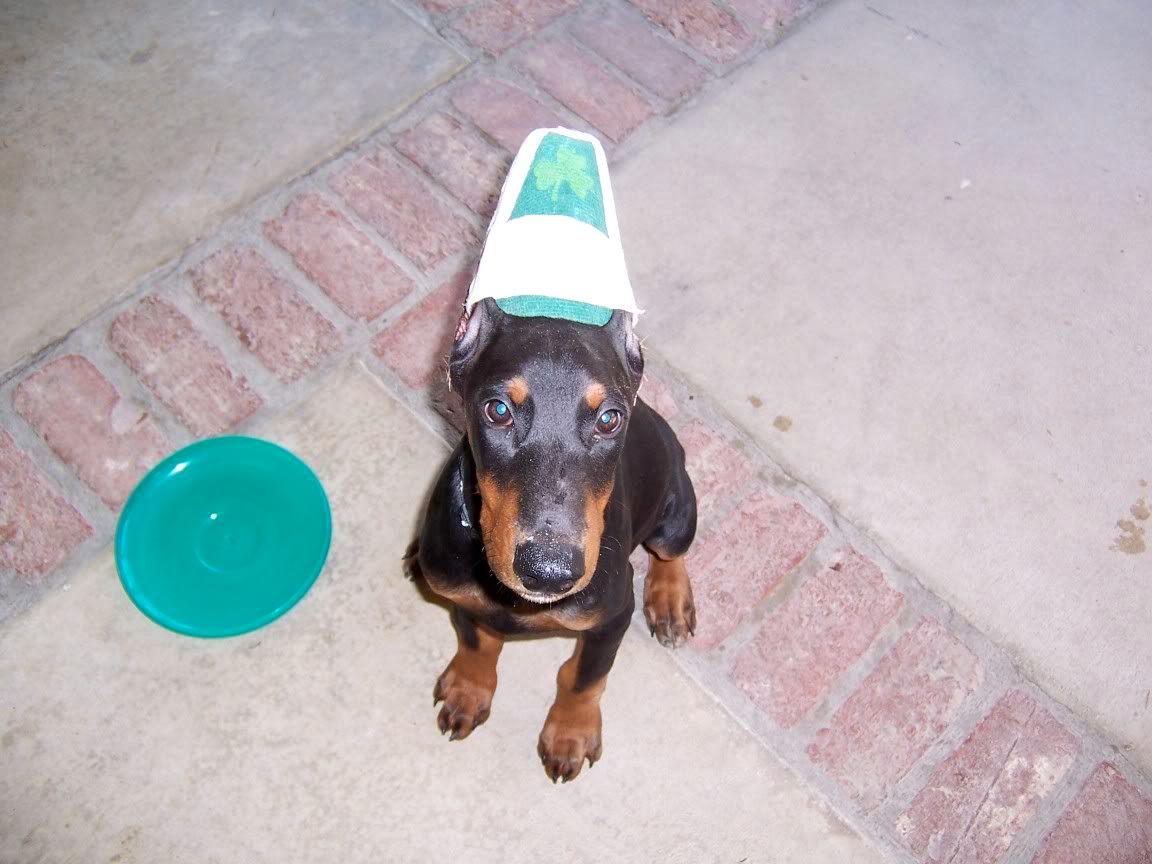 EDIT: This turned into advice on how to care to now is he ok??, check my post with pics on page 2. Please advise.
From my post on page 2
I came home from work and much to my dismay here is Dukes ear, now if this is normal I will shut up. If not he is going to the vet ASAP. I feel like a bad owner, I tried to keep it clean he got upset and he wouldnt go near me. I have been giving him alot of love and comfort and trying to take his mind off it. He feel asleep on my lap and I did clean it alittle but he woke up and got upset again. Its impossible to touch his ears...He shakes his head alot, I can tell he is uncomfortable. I didnt expect it to be this bad. I was embarrassed to post the photos because I feel like they are a relfection on what a bad job im doing. Now with the photos up if you can all chime in and confirm it to be normal or advise me on what to do next. I hope that they look normal for day 2 and im just worrying like a new owner. Ive been stressed out.
He has some dry blood and he was playing outside so I think it might be some dirt. I dont really notice "puss" per say...