Discussion Starter
·
#1
·
he ALWAYS! has this half smile on his face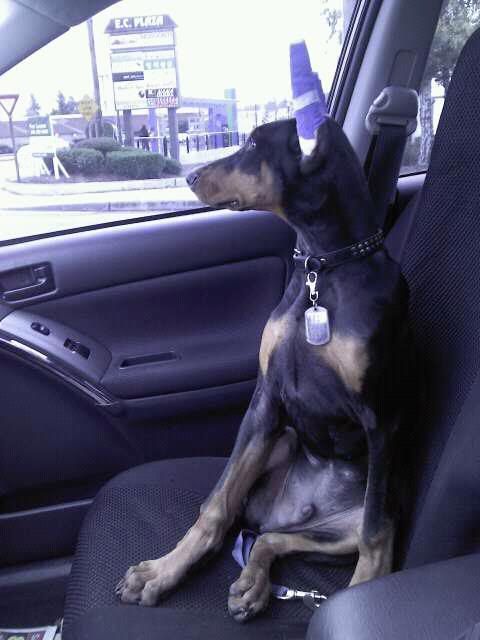 Before our road trip, he did fantastic! By the way.
I also took him to a baby shower with about 30 people or so from babies to the elderly and he did awesome as well. I seriously could not have asked for a better puppy.
he goes outside to do his business when its raining, he loose leash walks. Hasn't eating anything he isn't suppose to inside the house. He plays well with other dogs and does well with kids. He knows a handle full of commands already.
He sleeps great in his crate, doesn't whine at all. Does great in the car, and he sits perfectly still during ear wrap changing.
Best puppy ever