Discussion Starter
·
#1
·
Hey everybody! Today Sybilla turned 18 months old so I thought I would post some photos. I know I don't post very often but I am always lurking.
Sybilla is my first Doberman and I am seriously in love with this breed. She is the sweetest, most loving dog I've ever had. Also a ton of fun. She's my best friend!
We've been going to a weekly agility class for quite some time now. She really enjoys it, she's good at it (and she knows she's good at it, lol), and it has helped increase her confidence a lot.
The pictures aren't the greatest quality cause our camera isn't the best.
She just climbed right up in my lap.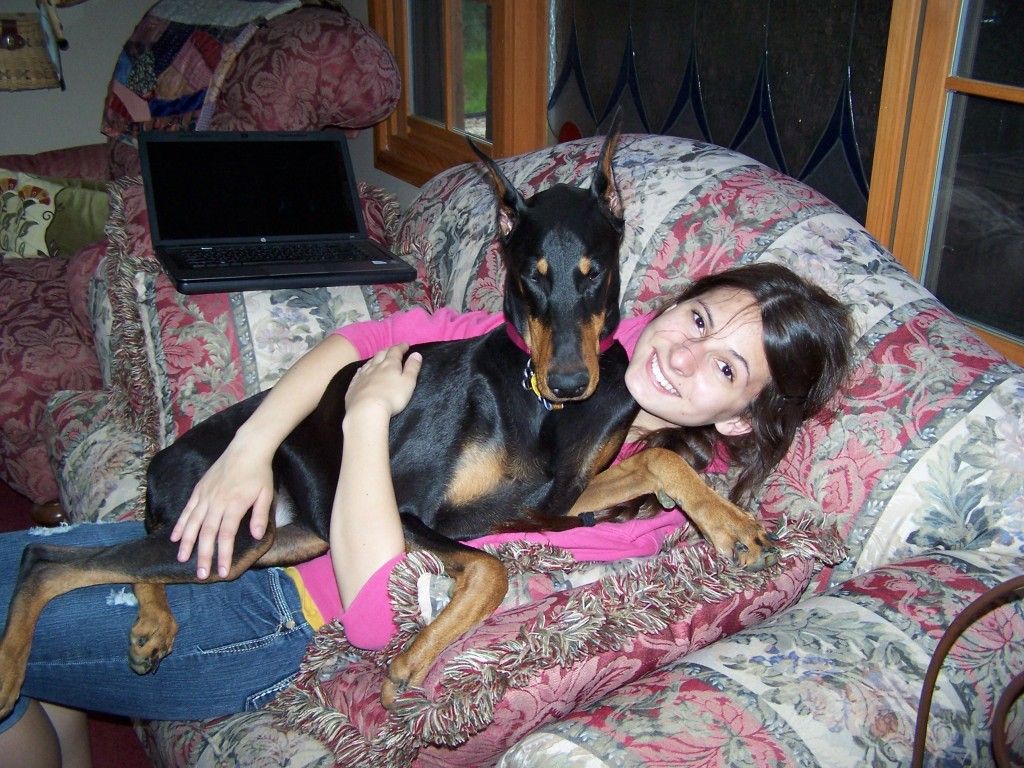 My mom took a bunch of pictures of us playing today since it's her 18 month birthday. It was rainy but still fun.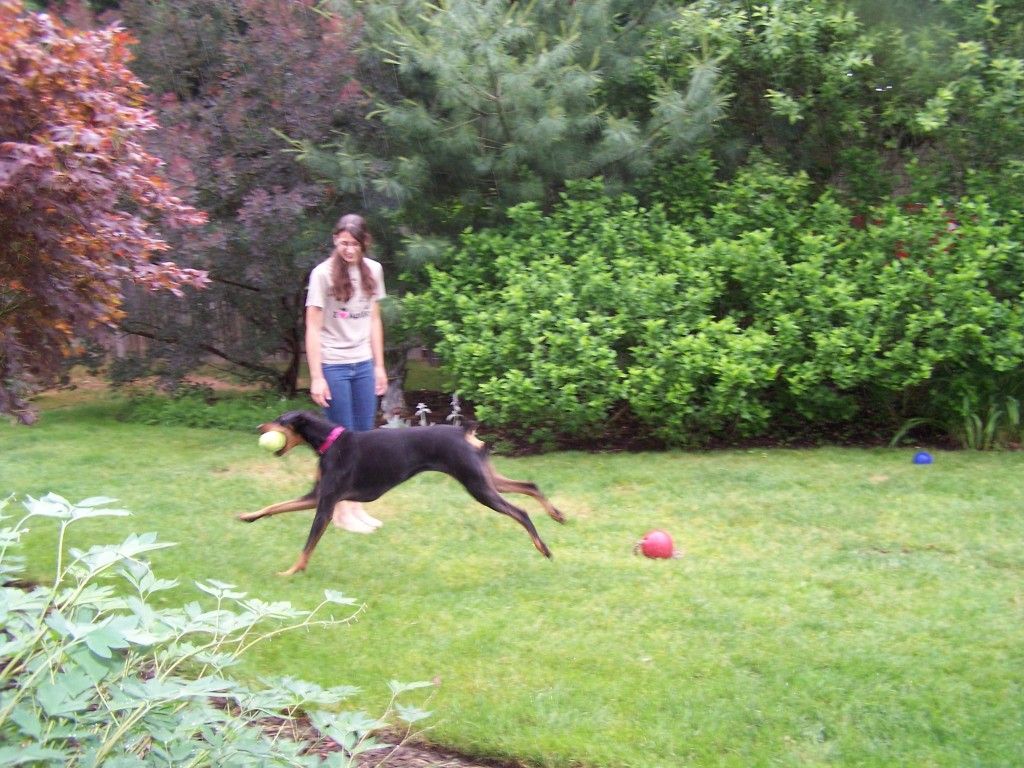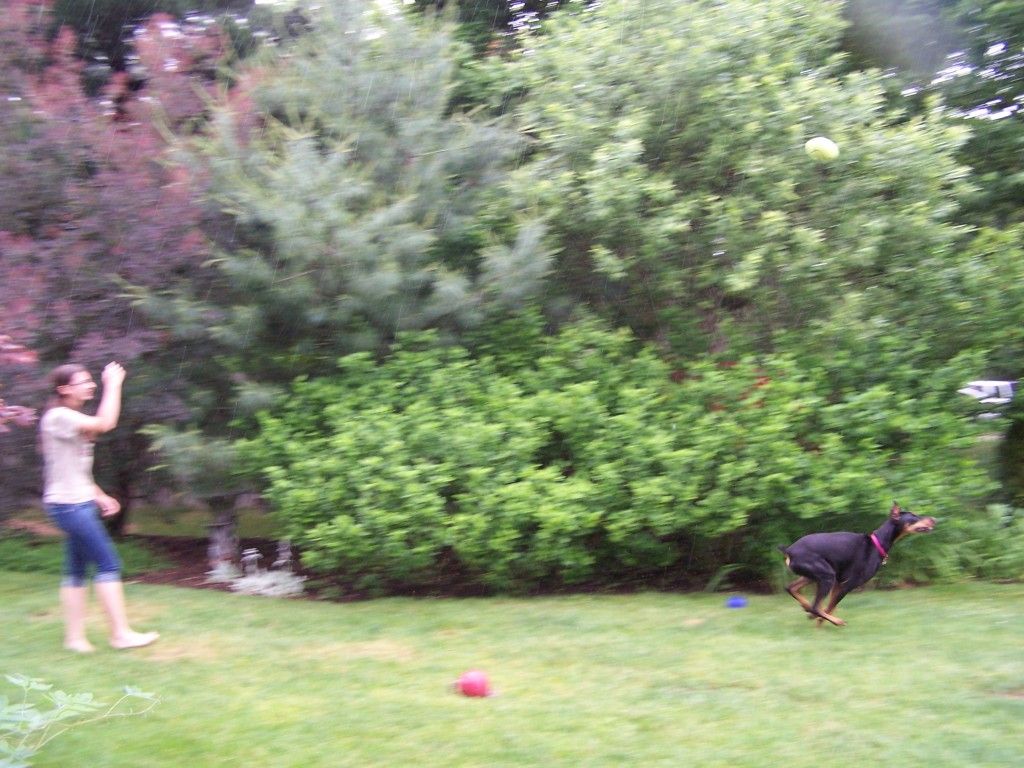 Zoomed in on her in the last one, I love this!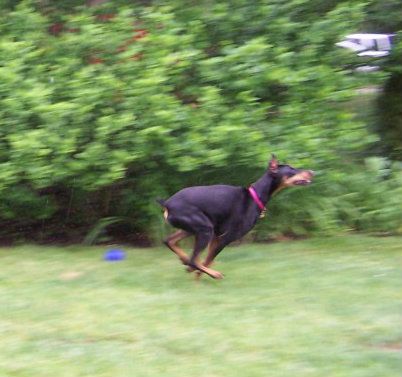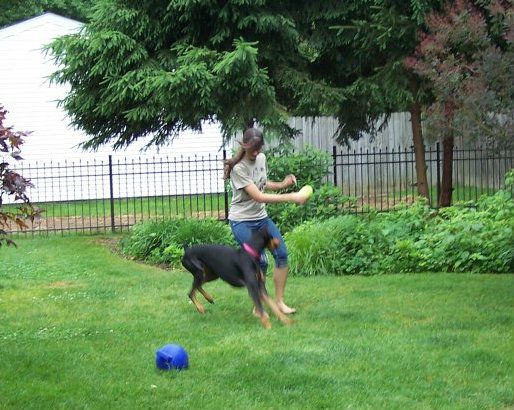 Throwing the ball for her, she is obsessed with Kong squeaky footballs.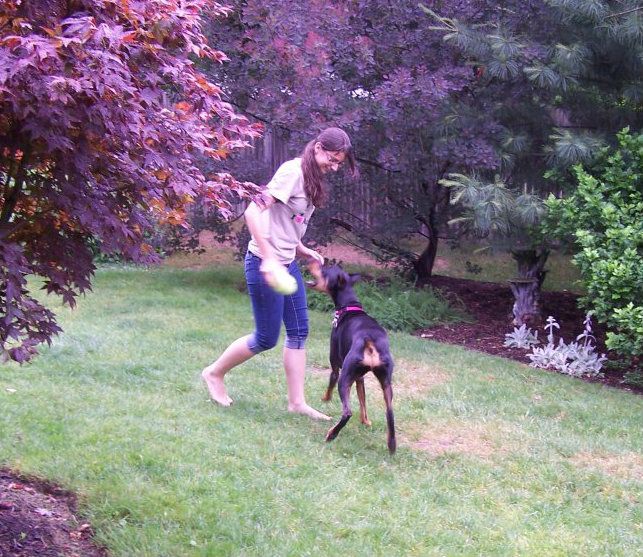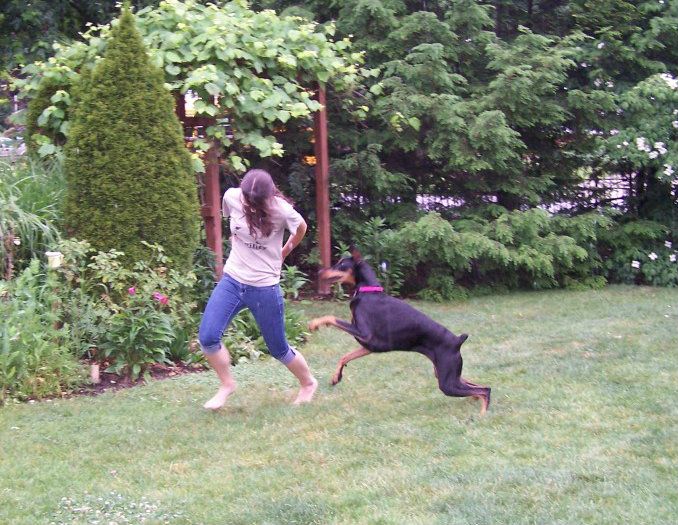 Whiny dance partner?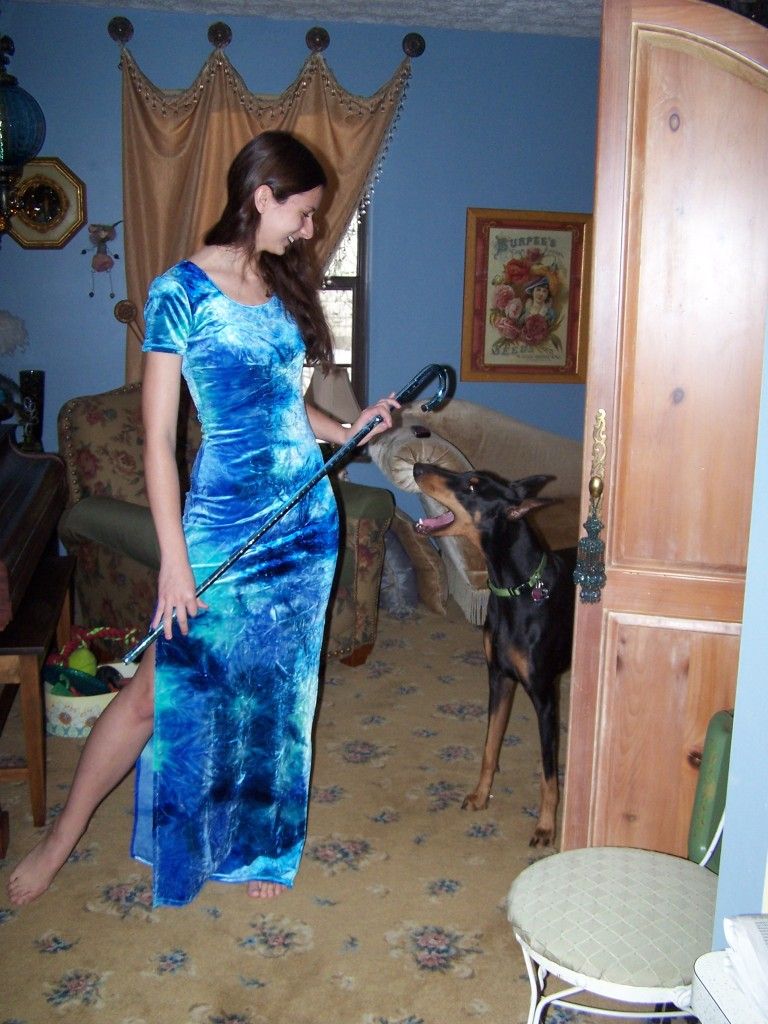 On a sunnier day.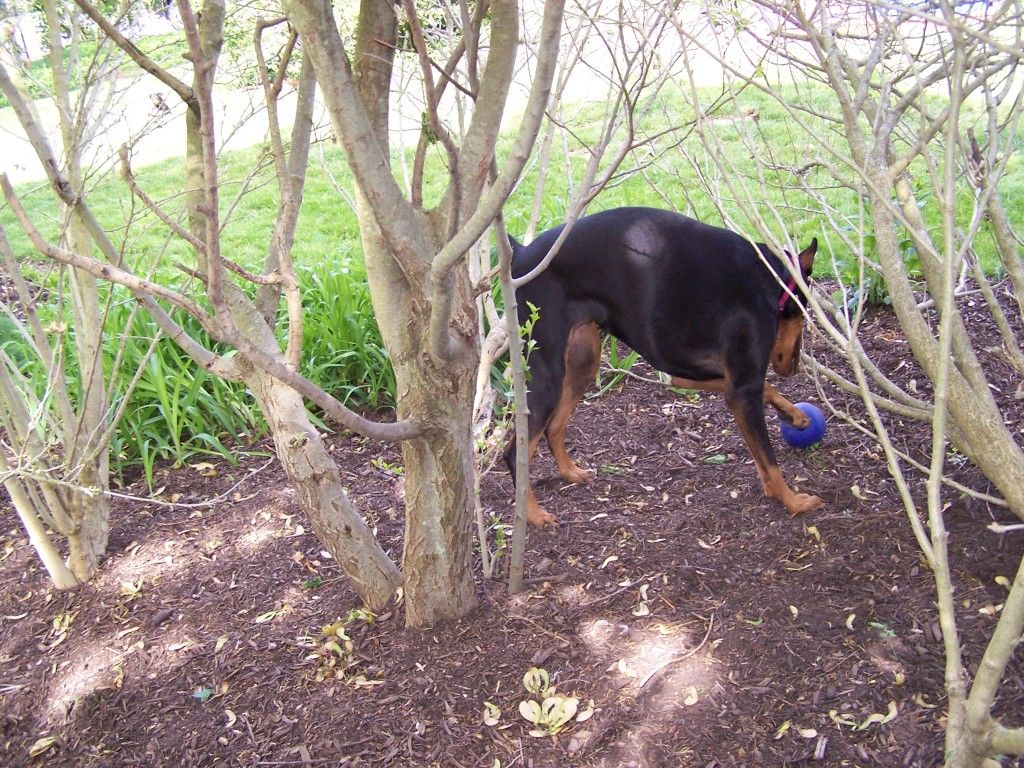 Annoying Roscoe...