Discussion Starter
·
#1
·
Random question-do your dobies swim? Beau likes to wade in but hasn't had the courage to go past shoulder deep yet...he is a blue and has a thin coat so we definitely haven't tried too much since it has been the chillier half of the year (I refuse to call it winter if there isn't snow!)
He is very ball driven so I think that we will eventually be able to get him to swim I was just curious...but for your viewing pleasure now watch this super funny video of him trying to "will his ball to come closer" (he makes his typical sound in the beginning which sounds like whining or humming-do your dobies make this sound?? Also, don't worry he eventually got his ball back!
Beau really wants the ball but not to swim! - YouTube
A couple more fun pics:
Beau acting as the Joker at the dog park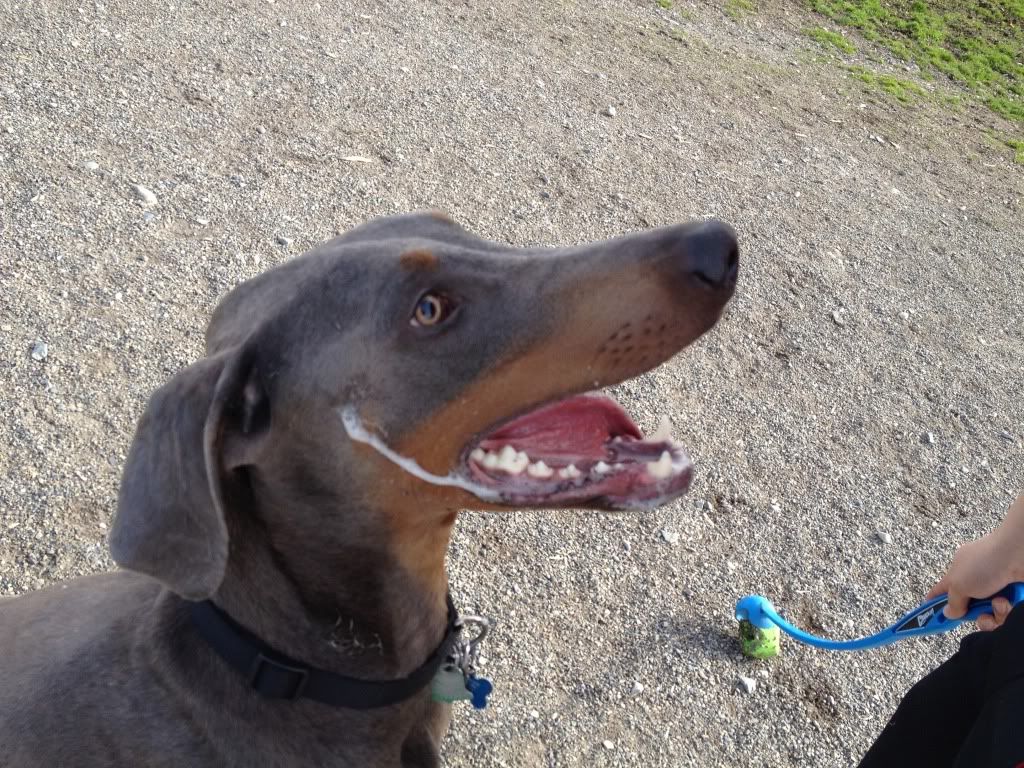 When I was trying to practice doing a patient physical exam (I am a medical student) on my husband...when I got to doing a knee exam he laid here: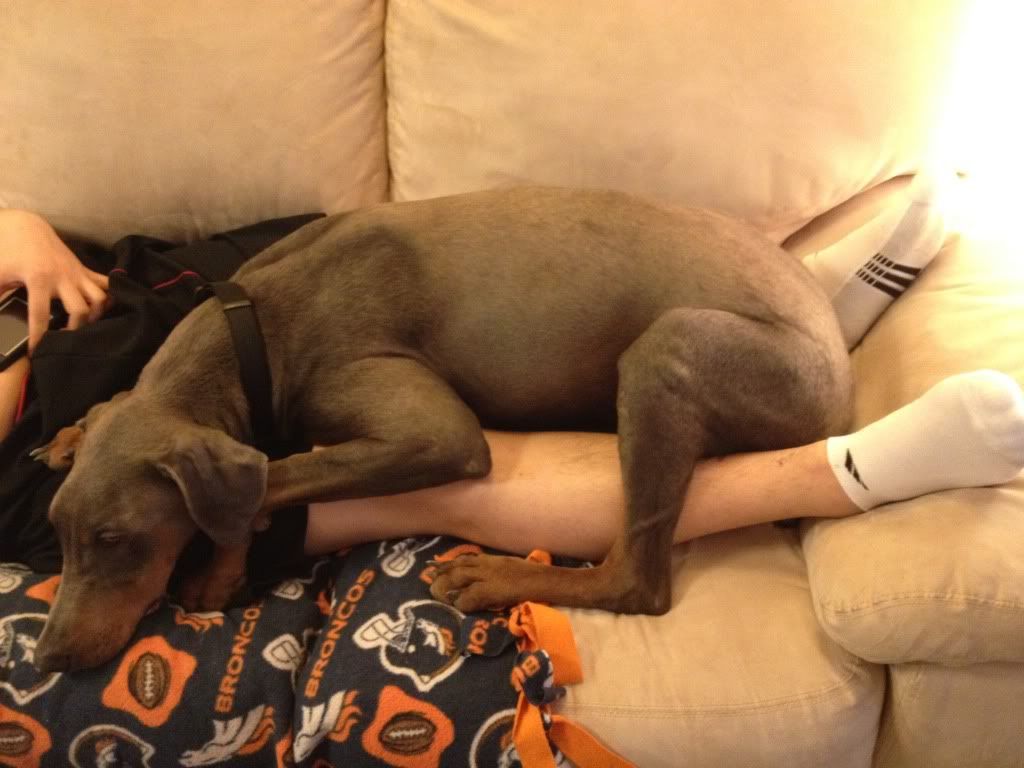 Man I love this baby of mine...