Discussion Starter
•
#1
•
Yesterday Notty met the cutest French Bulldog pup and they had the best time..very happy with how gentle my girl was with her considering how small it was..man they are the funniest fiesty little dogs.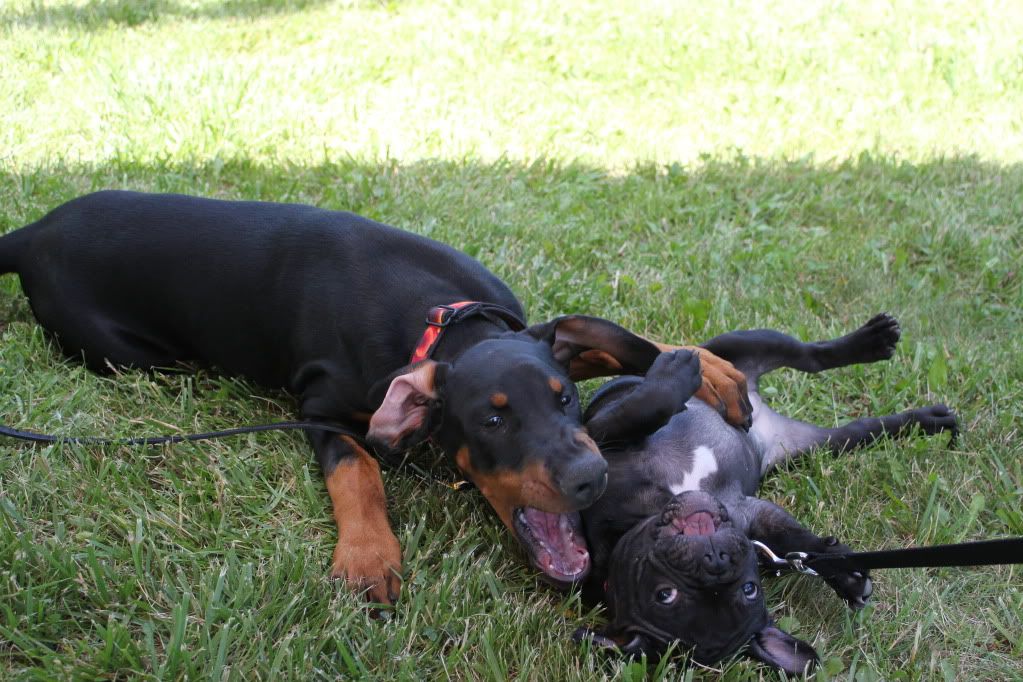 Checking out mouth sizes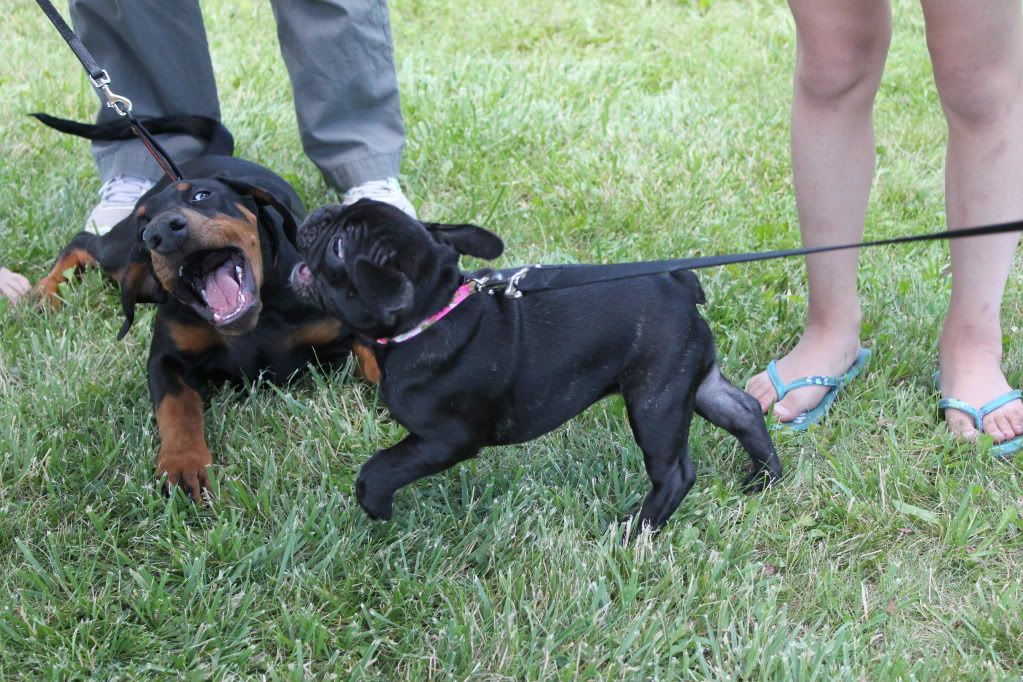 Today at home Suede proved once again that she is the special something that holds a family together. She has amazed me all her life and she continues to do so now. She is now 11 yrs and 9 mos old and she still is defying age to catch up with her..love this girl.
First she has to put up with the true meaning of a doberman nose pokey
Then Miles begs her to join him in a wrestling match..the boy has absolutely no dignity where Suede is concerned..
Then they get physical and there is no way anyone is getting one up on the old girl!
..and finally..happy and satisfied my handsome boy Miles posing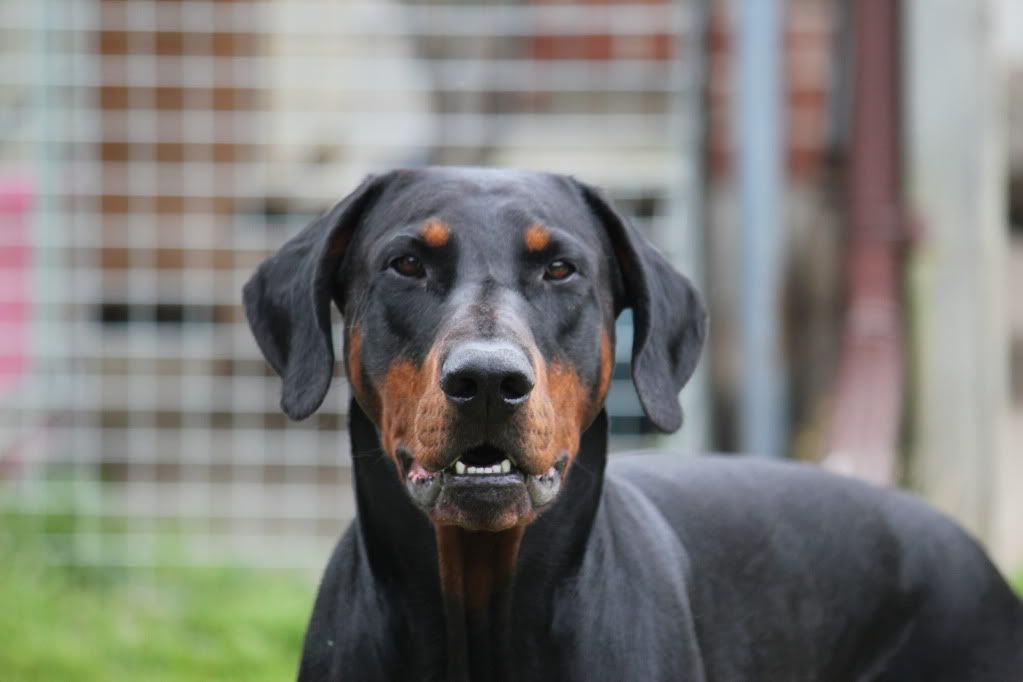 Suede says thanks for sharing her fun whoop ass game!