Today, I brought the dogs down to the local baseball field to run around.
I went to France for 10 days and attended the French ring Selectifs (a series of trials before the French Cup Finale to determine which dogs will enter). I will upload pictures once I get them downloaded. it was really fun!
Jaguar is almost 11 months old now, wow times flies! he's 77 pounds and doing great. We are more than happy with him! He is a very strong dog, and is doing very well with french ring training.
Hopefully at the next UDC show in this area I can enter him and dabble with some showing!
we'll start off small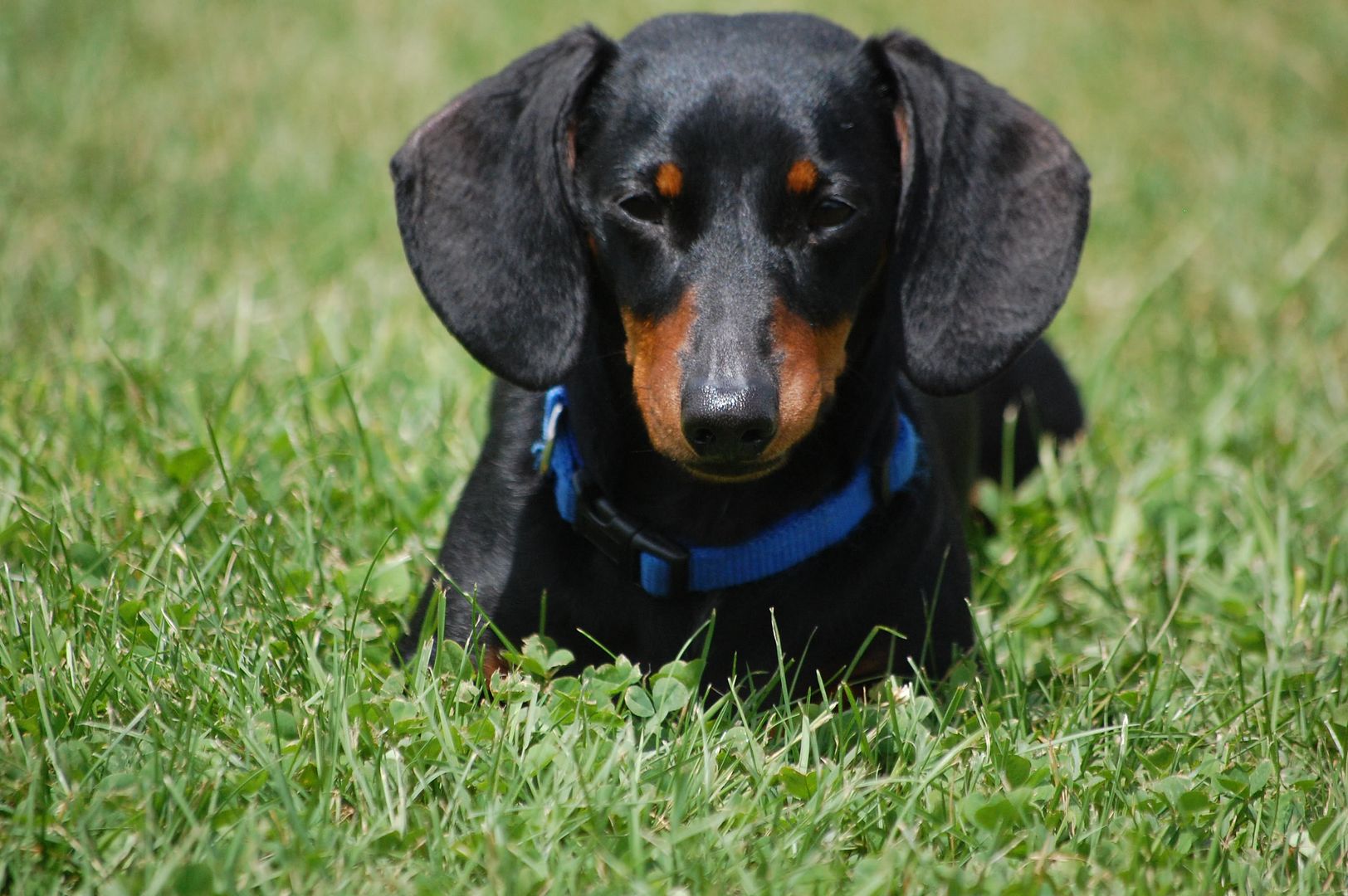 Jaggy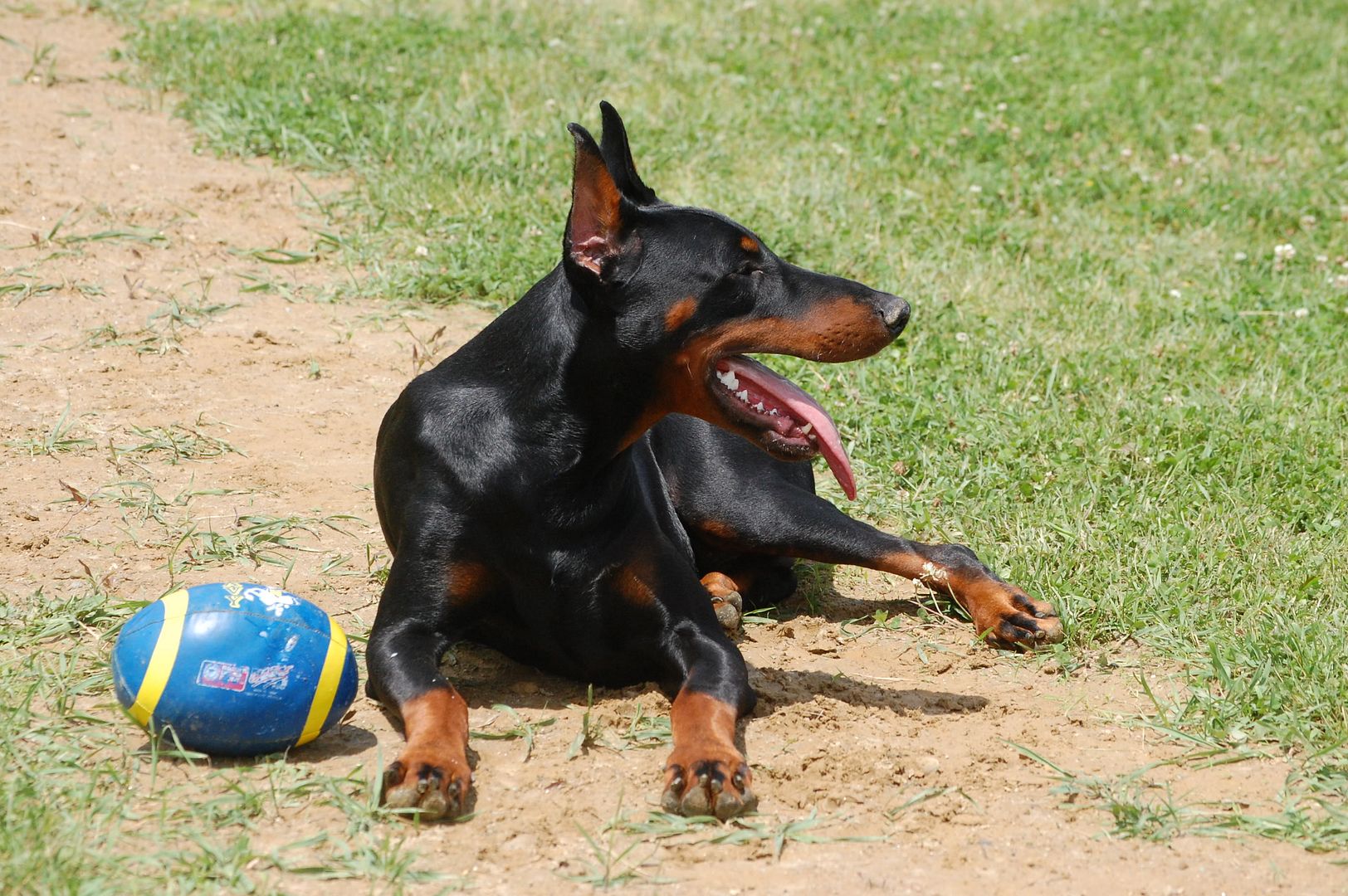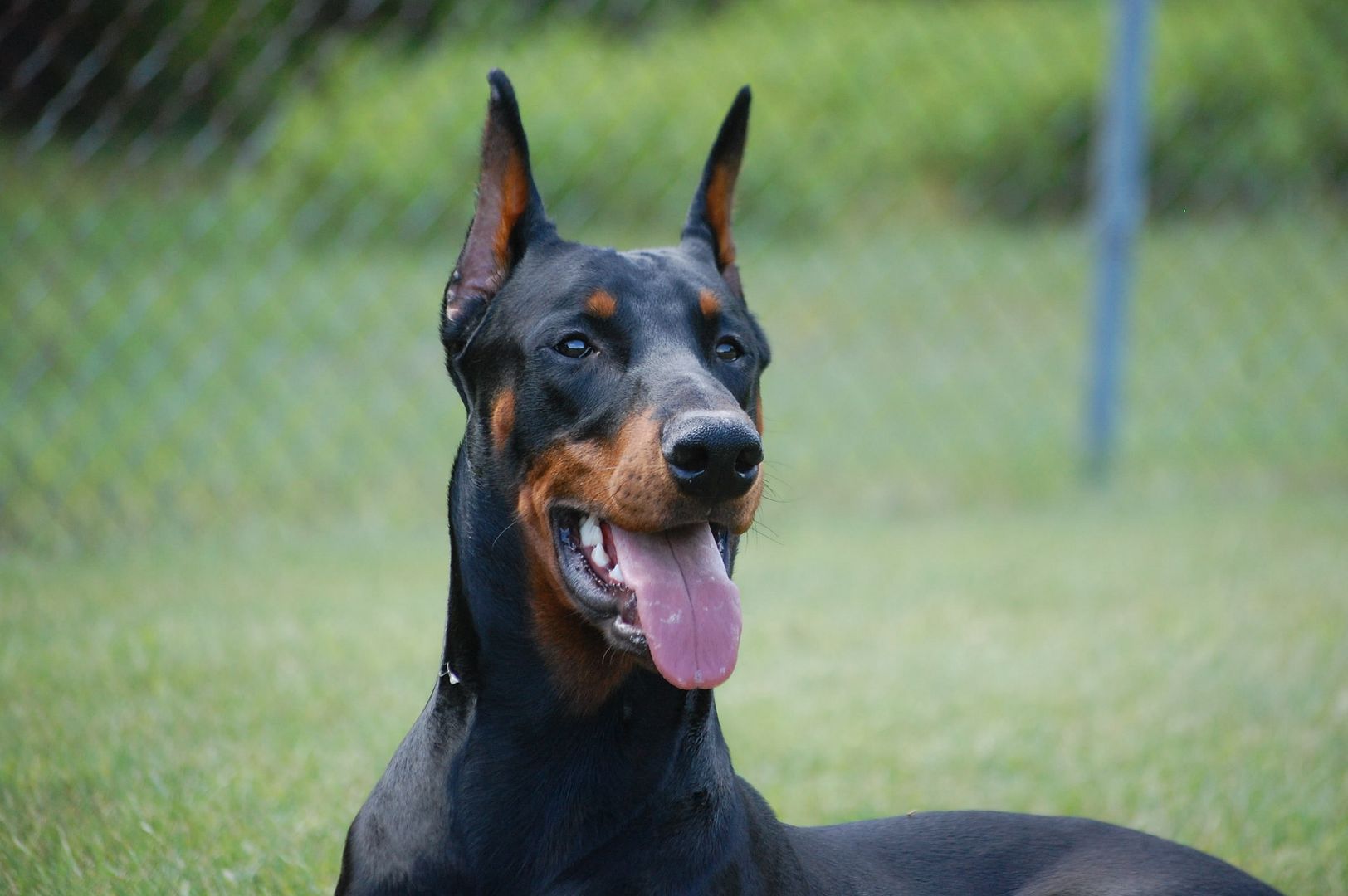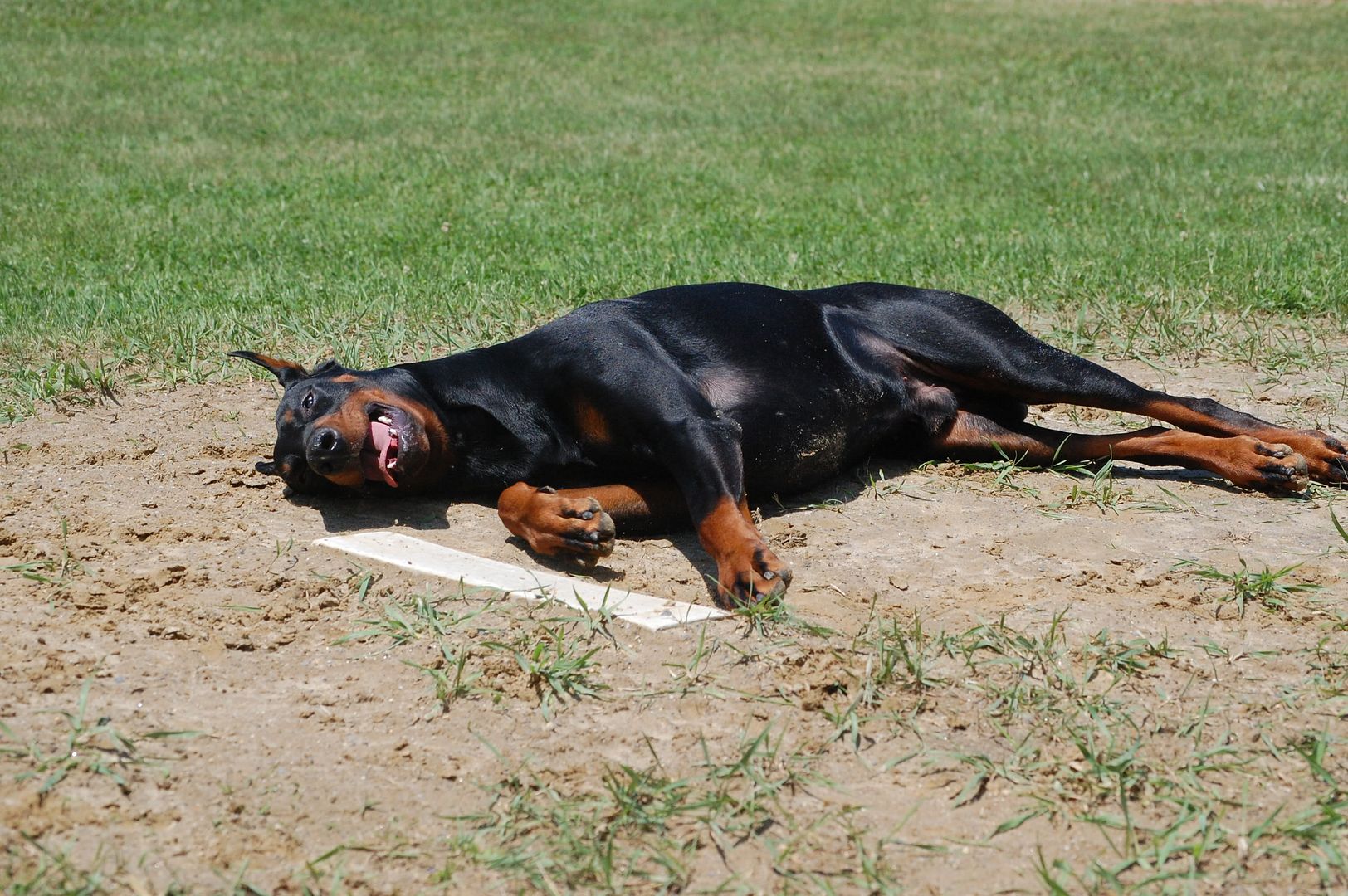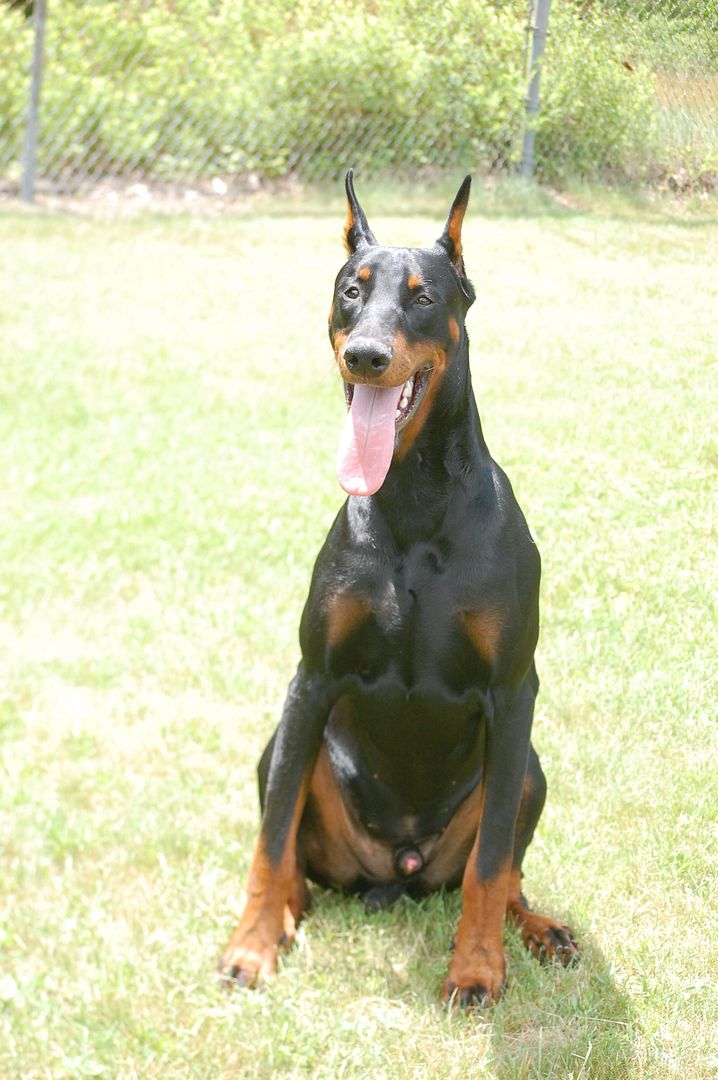 my Elsa!!!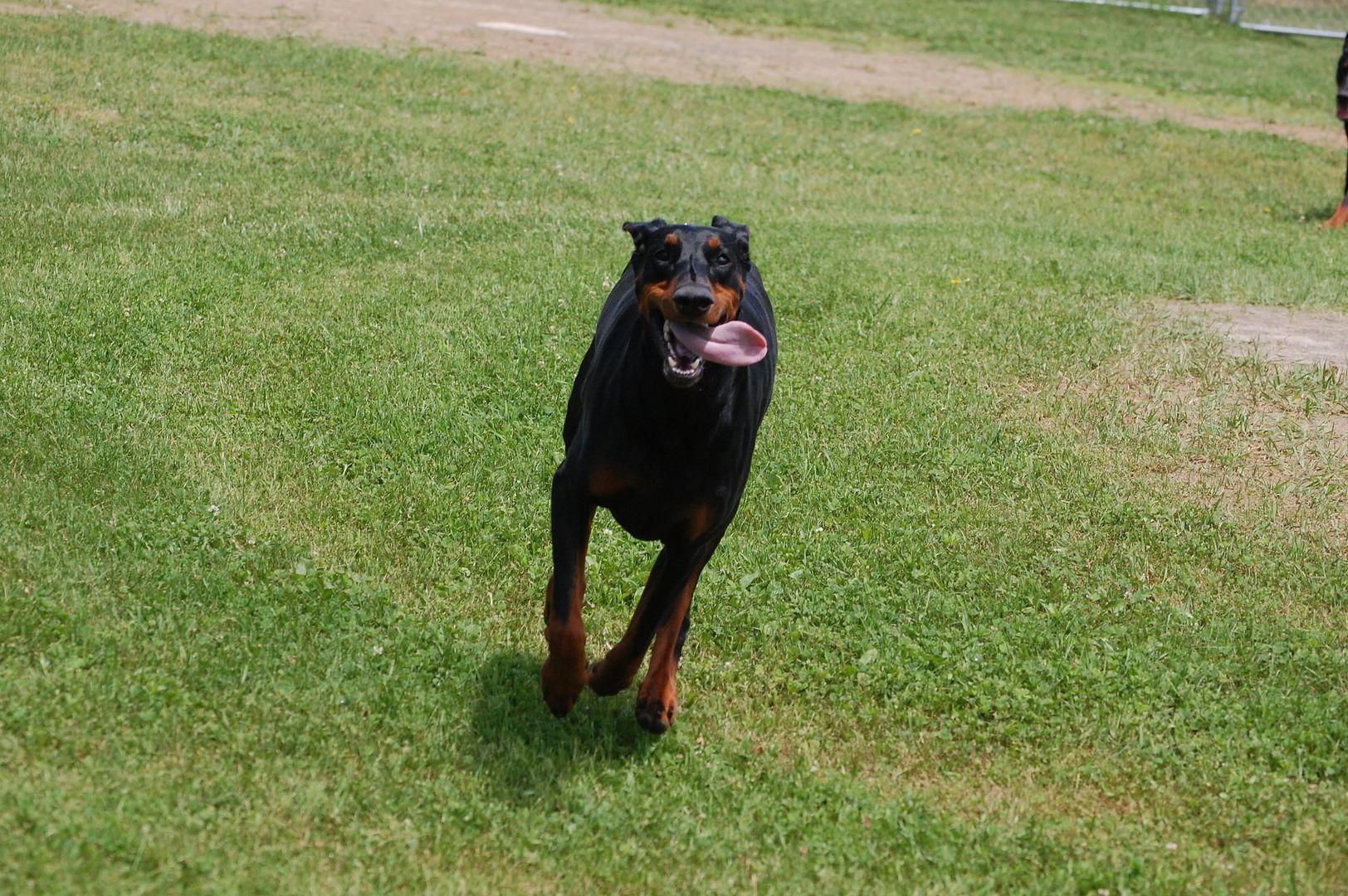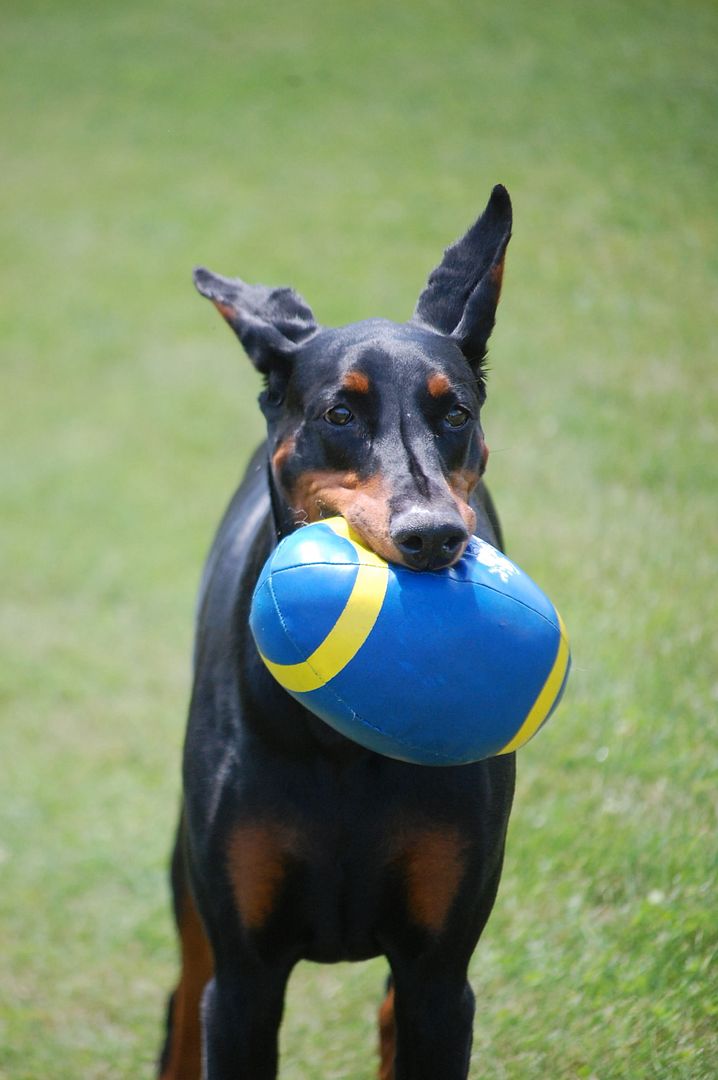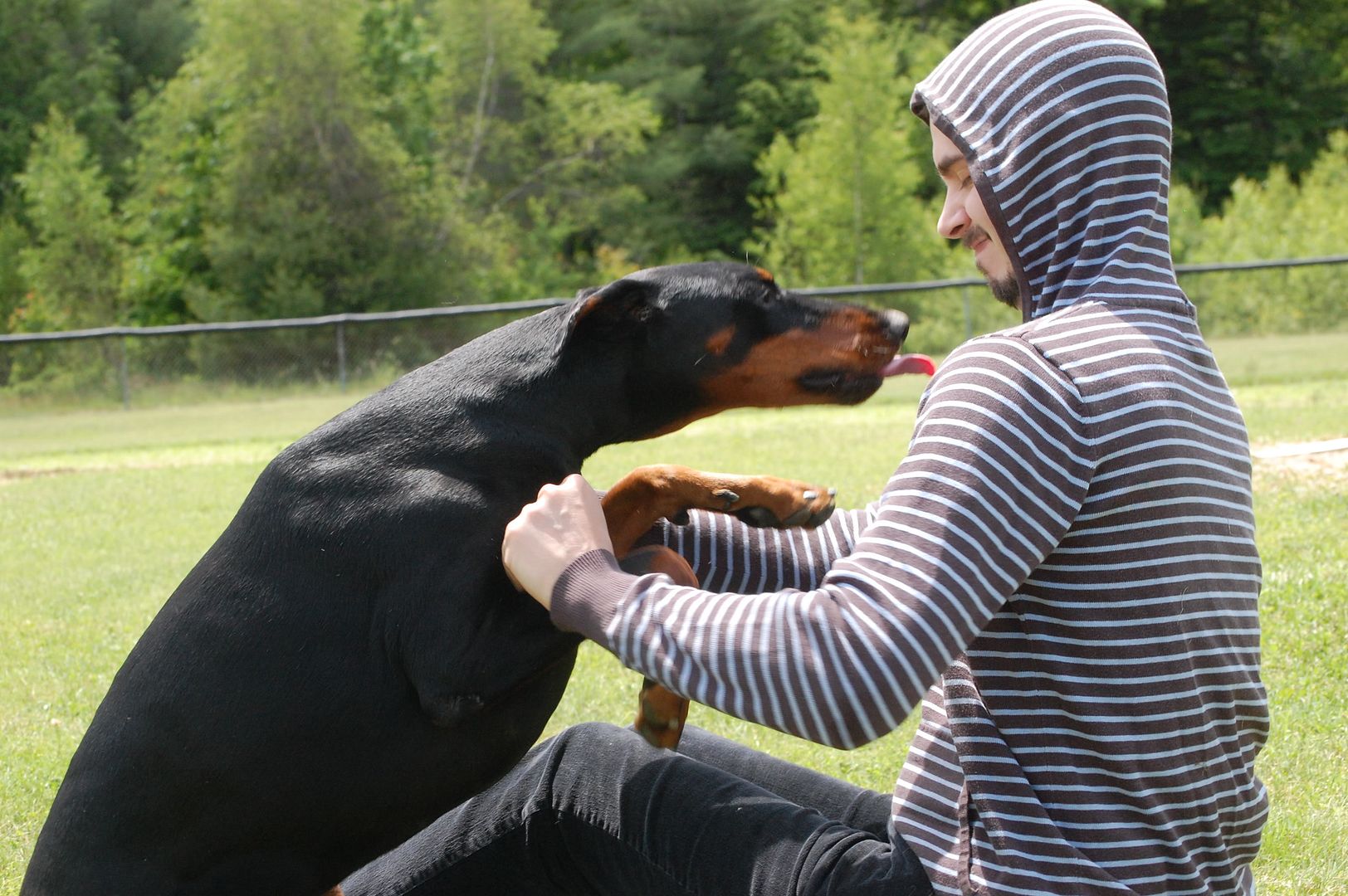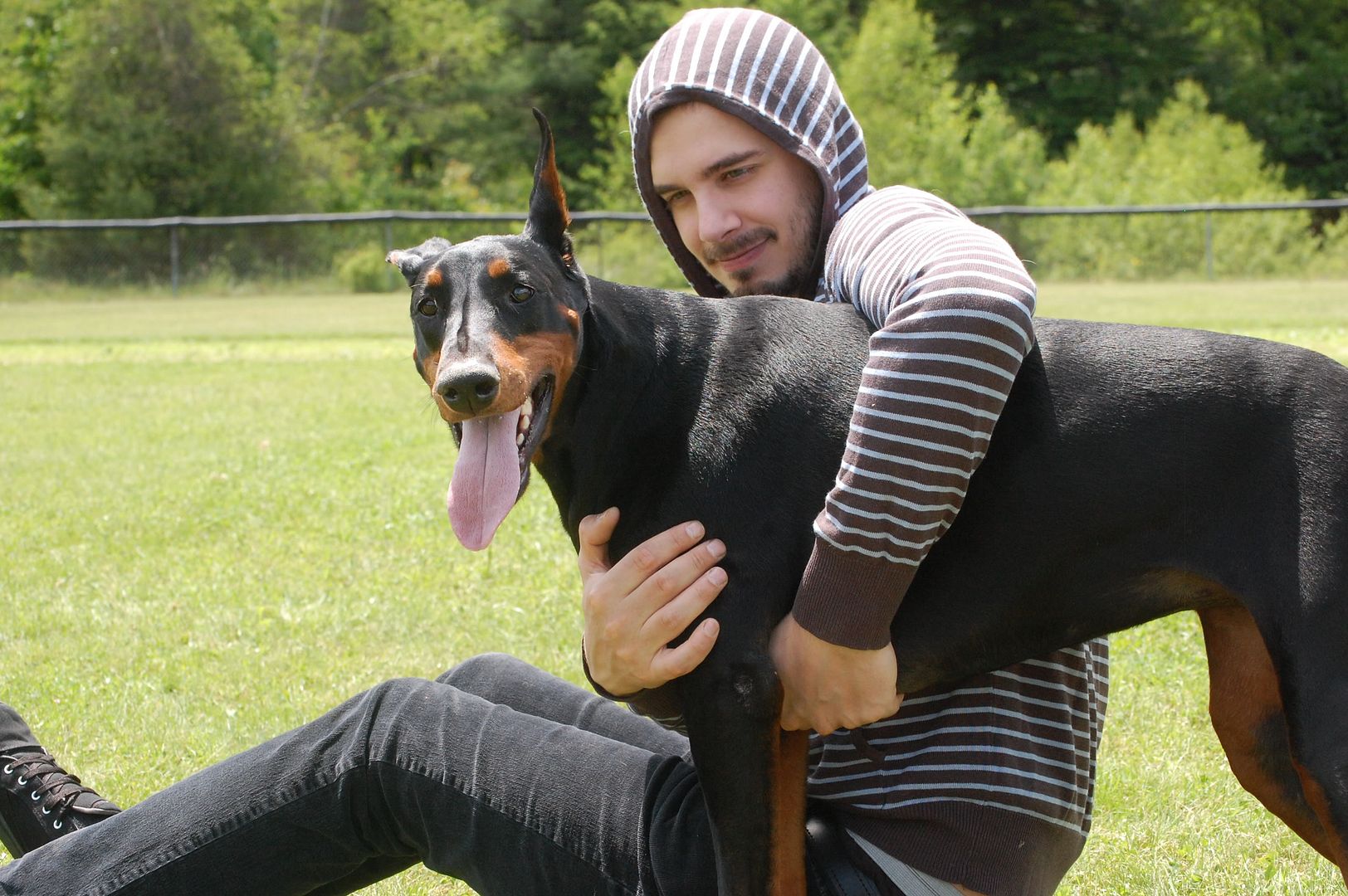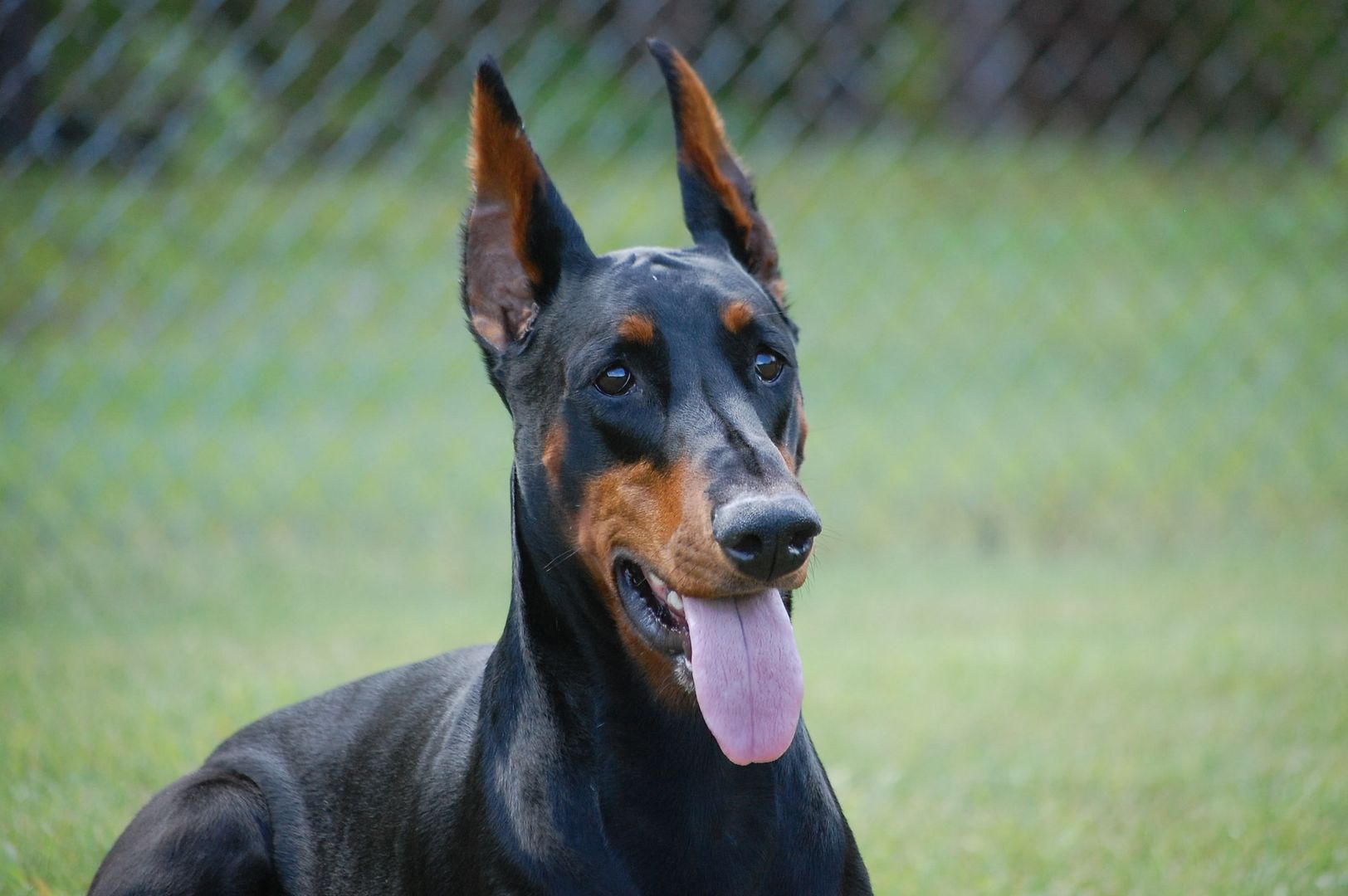 losers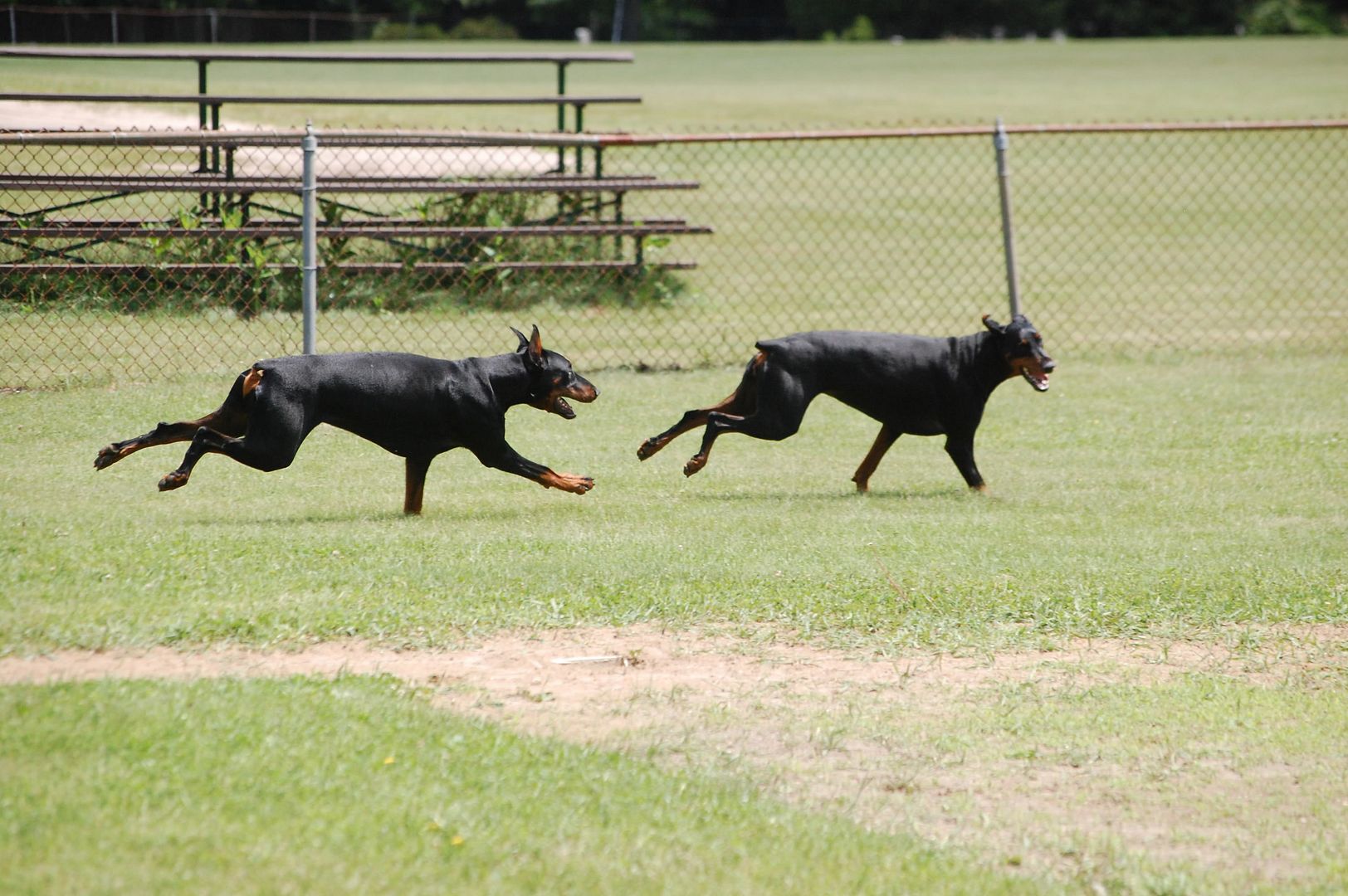 lol