Discussion Starter
·
#1
·
I have a new camera that doesn't need a cord or an adapter to upload photos onto the computer so I might upload more often (I always misplace the cord and adapter) Plus, this camera takes better photos I think so that's a plus.
Well, starting with updates, all the animals so far have foster homes for the Alaska restationing so yay for that. Kahlua has a trial run with her home coming up shortly (which could become permanent, but not likely... She's my favorite, after Roxy of course). It's a soon to be married couple, they were looking for a dog anyways and the girl wants a dog that will make her feel safer when her other half isn't home so Kahlua will be great for that and they are fencing in their yard for her which is rather large. If the trial run doesn't work out with Kahlua then I'm back trying to figure out what to do. Harley and the cats (except Kirra) will be going to North Carolina with my Aunt. Kirra will be going to her permanent home with my best friend (the cat loves her and has disowned me... she seriously never wants anything to do with me anymore)
But now it's picture time.
Sometimes I really wonder about Kahlua...
And I feel bad for Harley, sometimes I really think he really gets tired of Kahlua's pestering and taking over his space.
Then other times Harley gets to stretch out and relax
Kahlua wants you guys to know she prefers her right side
She looks like she is plotting something in this one, which she probably is
And now for Princess Roxy
And Kirra, who I surprised and woke up from a nap
And 2 from the cruise (it was my Christmas present from the other half)
He was seeing how far up we were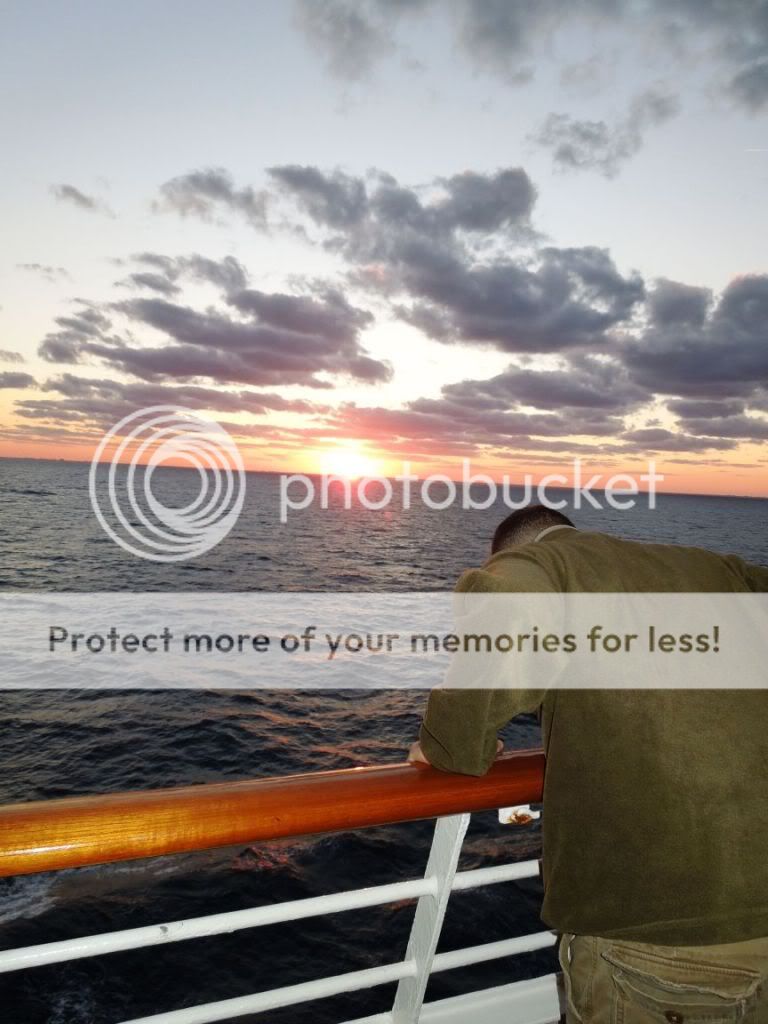 Maui refused to participate in the picture taking so no photos of her.