To put it simply, there was an apparently not so empty container in my car the past three weeks that had mabels favorite training toys in it......and still some mozarella sticks and natural balance.....
Moldy toys= trash bin= replacement i'm sorry toys
PICTURES!
Can I have my new toys now?!? you owe me ya know!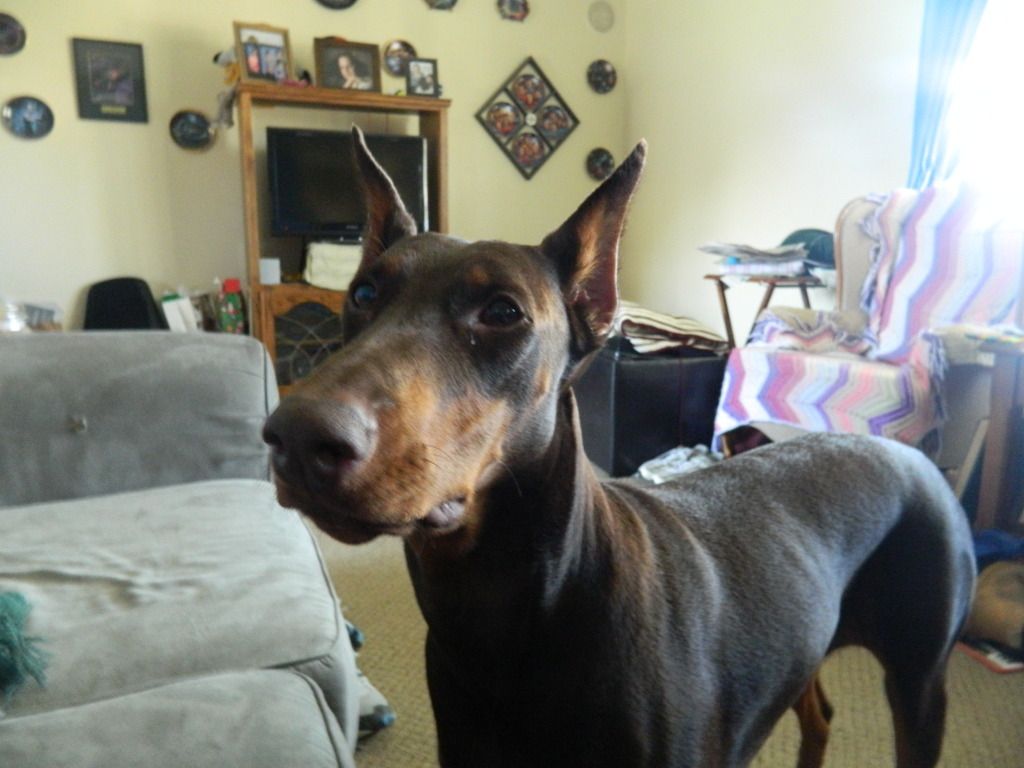 Toy #1 a replacement wubba, none of the fun patterns but yay purple! (i wanted it last time but only had red in her size
)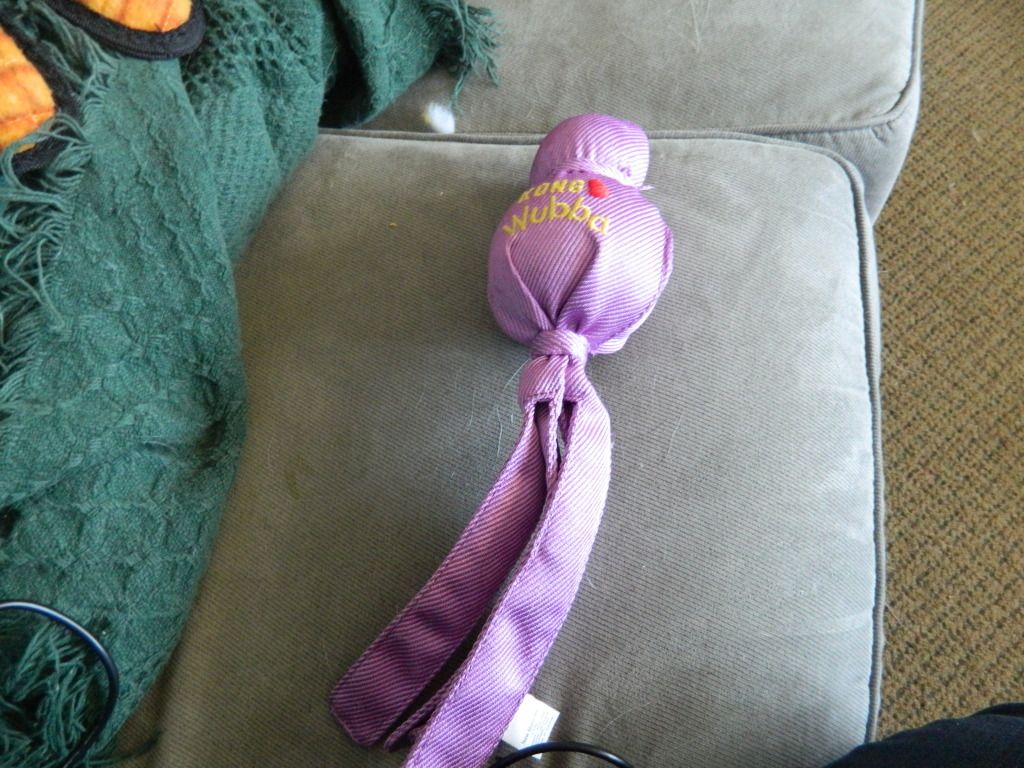 Om nom nom
Toy #2 a replacement for a little furry 6 squeaker thing that was on a rope...she ditched the rope and loved yet didnt eat it...and i killed it
*she refused to take a picture with it, she played with it in the car and other toys were "newer", so far so good though, only front teeth nibbles, and she is playing the i won't kill you shove it then dive bomb it game
Oh! and it's a tie dye fleece ball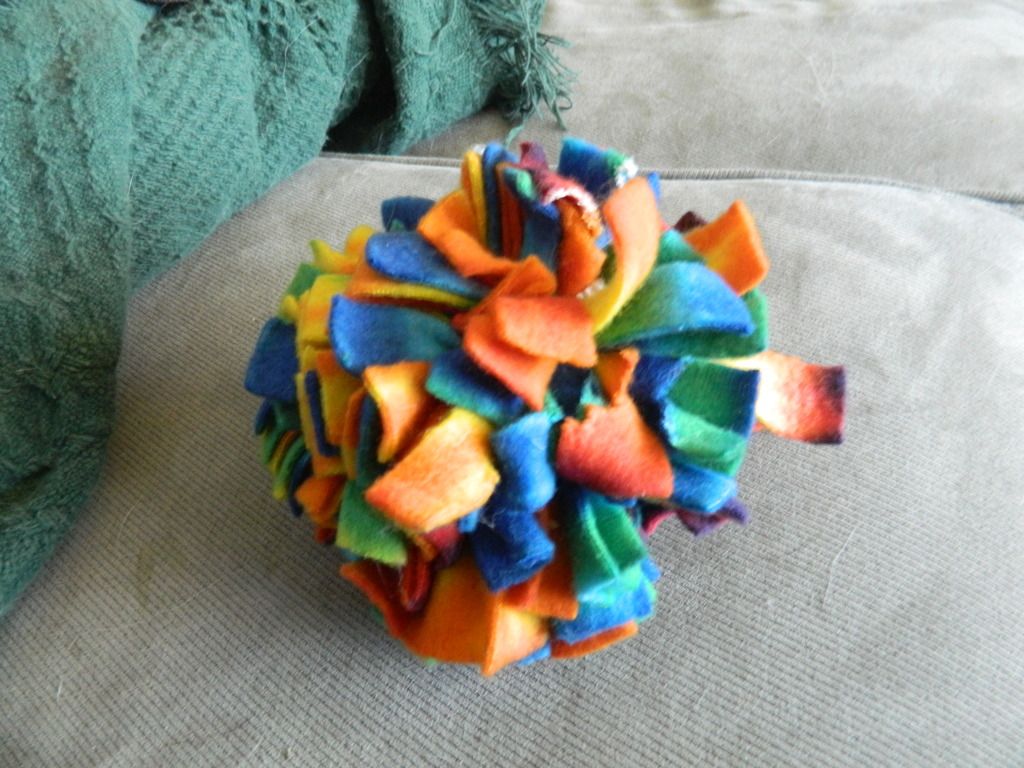 The i'm sorry I ruined your stuff toy, the cheaper/smaller $15 octopus, if he lasts she's getting a big one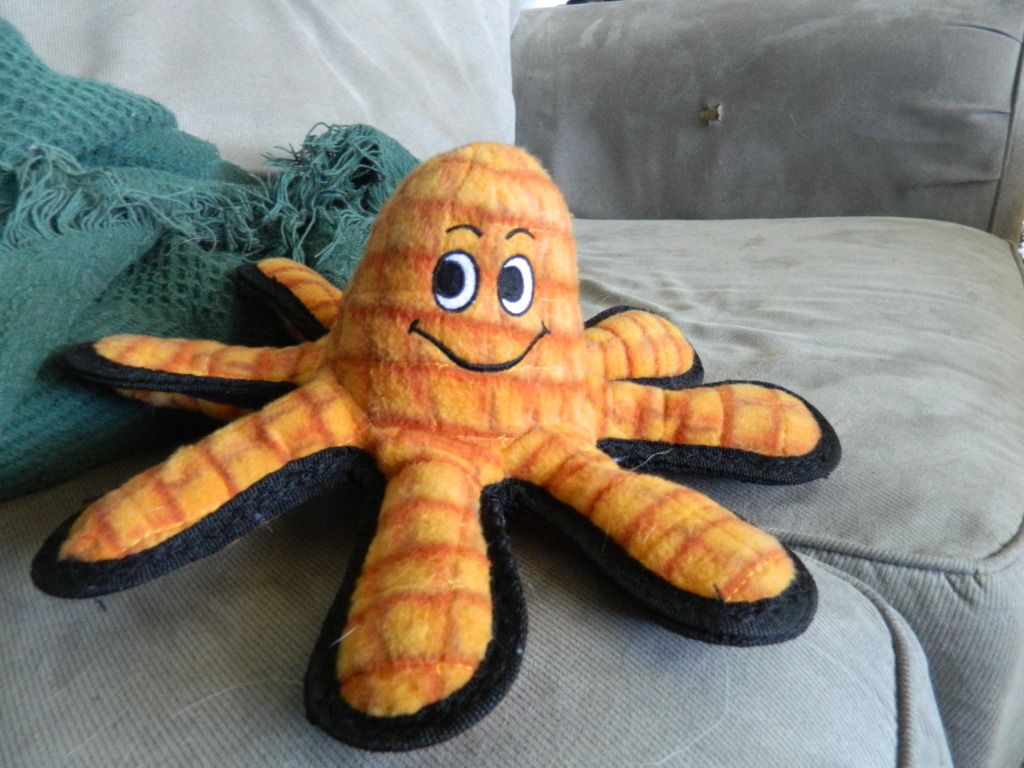 I'm not so sure she likes it......
But I may be wrong.....
The spoiled devil diva and her loot
Are we done yet? I could be napping....new toys, baths and daycare are stressful!