Thank you so much Clare and Pam!!
Despite SO being against putting clothes on the dog I just couldn't resist these jammies after seeing so many of my favorite DT kiddos with them, so I ordered jammies for Rowan and his buddy. Pam from Cozy Coats & More was so wonderful and fantastically accommodating. She found different fabric patterns to offer and worked with me on making custom jammies to fit my boy's growing body. She was so easy to work with and the jammies are awesome!
I also had a collar made by Clare from Lizard Leather for Rowan's first birthday. Now that he shouldn't grow much more we figured we could get his "big boy collar". Clare has been super helpful even when I was looking into this at less than 4months old....way to be patient!
She also even shipped out the collar right away in order to make it for his birthday...so thoughtful. And of course her work is gorgeous!
Here are some pics of Rowan with his new goods:
(sorry for any duplicates as some might be in his bday thread, but I wanted to devote a separate thread just to say thanks)
Rowan in his new firefighter jammies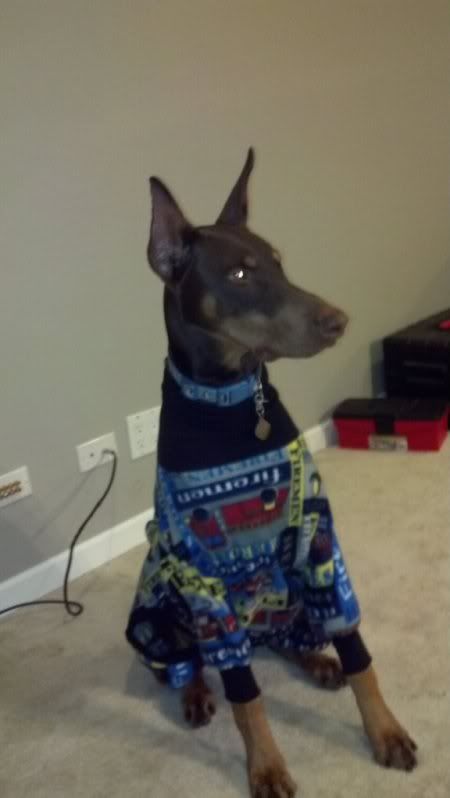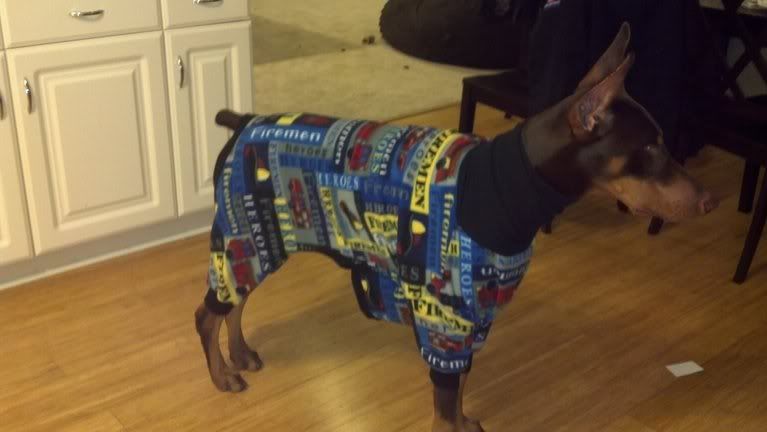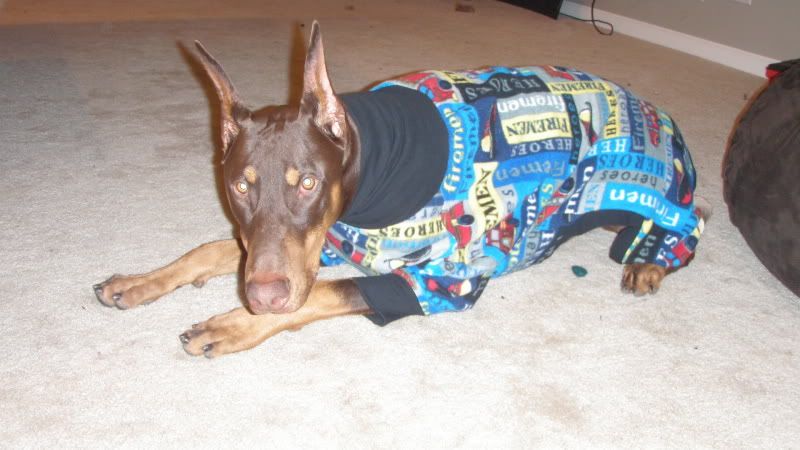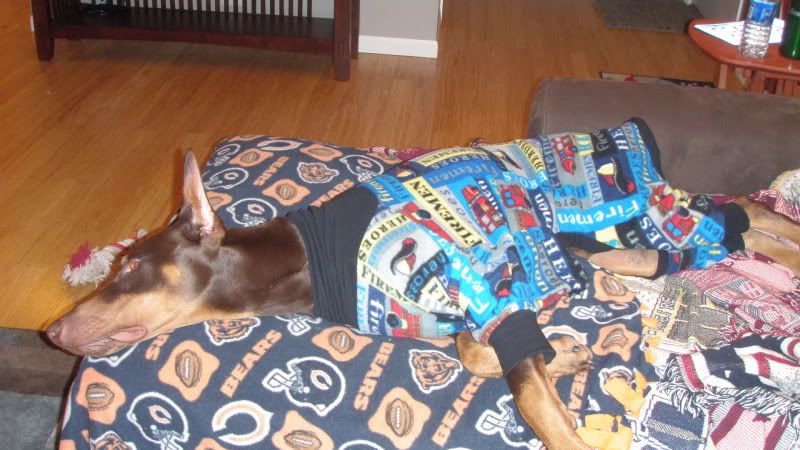 Ollie in his cool Cubs jammies
And the best buds having a pj party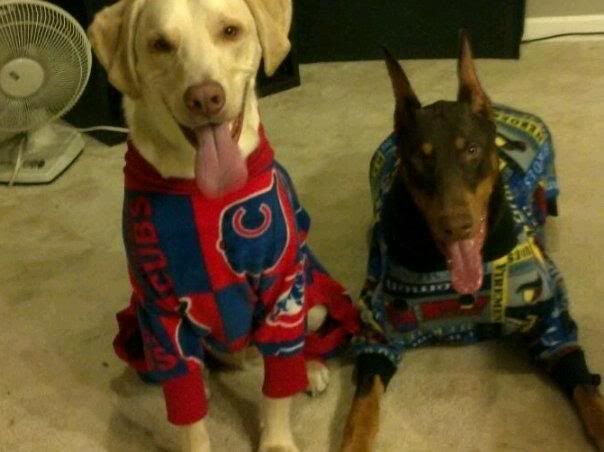 And here are a few of Rowan sporting his awesome new "big boy" collar from Lizard Leather
Sensitive content, not recommended for those under 18
Show Content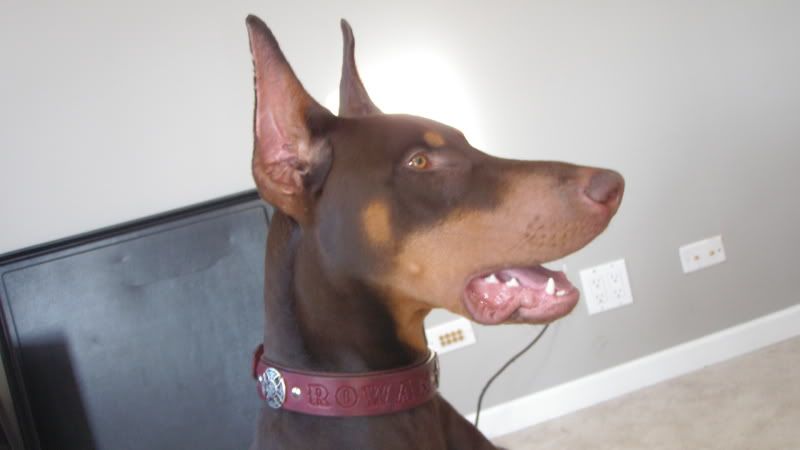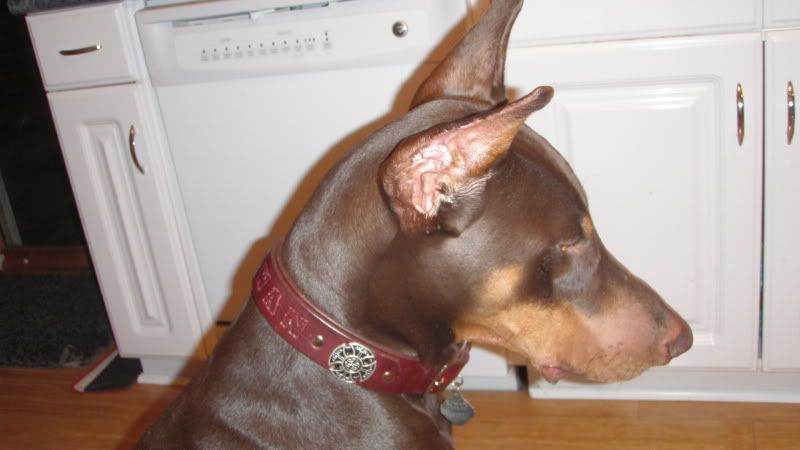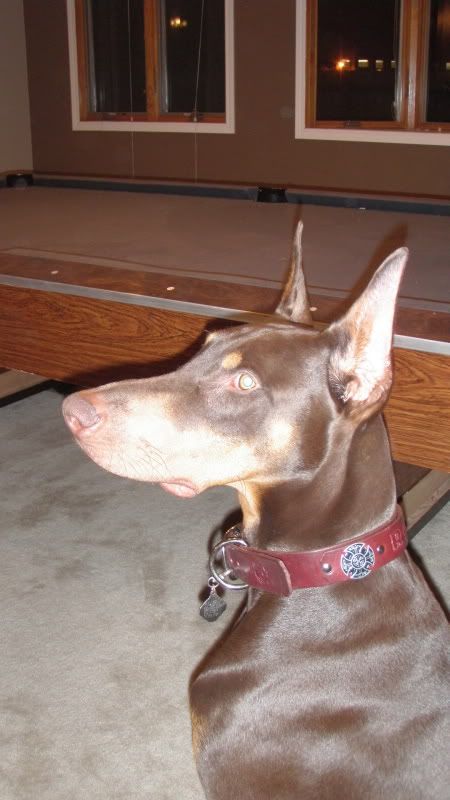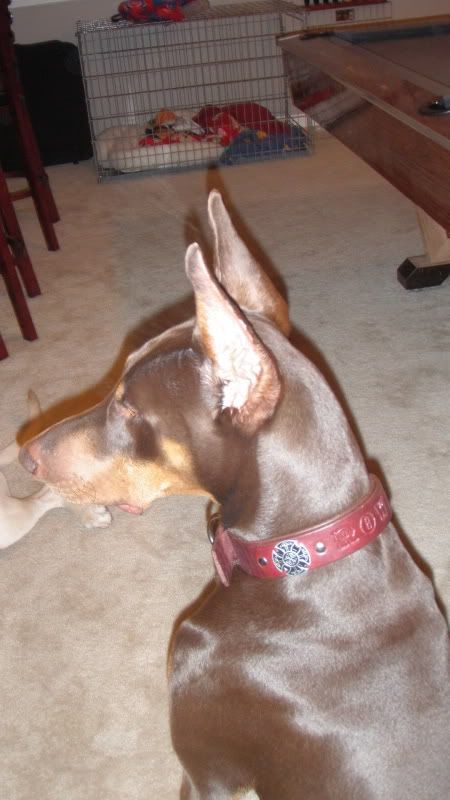 I would highly recommend both of these ladies for their work, product quality and customer service! Thanks again for helping make Rowan's first birthday so special.