Discussion Starter
·
#1
·
Since Riley is no longer a puppy...
, I figured I would start a thread about him and his sister Sasha.
Here is a link to Riley's puppy thread, if you haven't heard about the incredible Warlock Min Pin: :supergrin
http://www.dobermantalk.com/puppy-corner/51210-put-our-application-little-guy-today.html
Anyway, here are a few pictures over the last couple of weeks of the mutts.
Sasha sitting pretty in front of the tree
Trying to teach Riley to walk...not going so well!
Hoggin the couch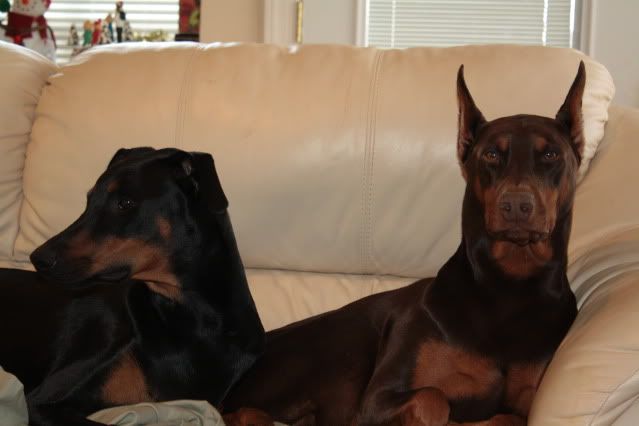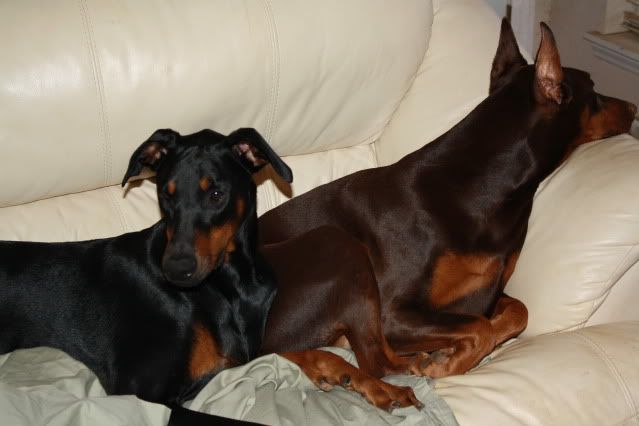 the incredible flying Sasha
Sasha is such a block head, no wonder everyone confuses her for a boy...even with the pink collar on!
You can see in these pictures how much bigger Riley really is...must be those Min Pin legs.haha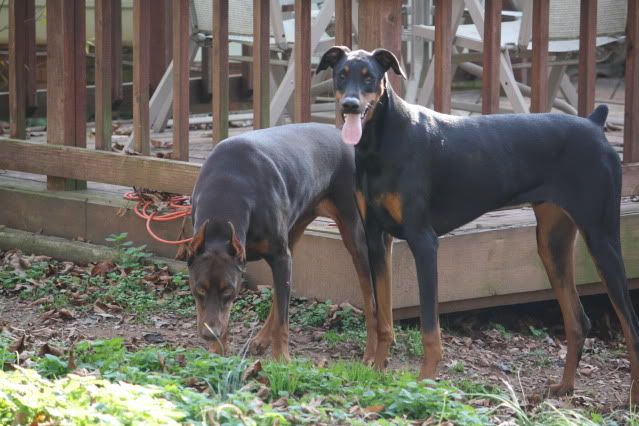 Riley hoarding all the outside toys.
He runs like the wind.