Discussion Starter
·
#1
·
A sad story with hopefully an happy end!
My friend who is a breeder called me that there was a dog of her in a shelter, she ask me if I know some one for her, because she planned to pick her up, and the nicest thing would be if she had a new home, instead of again go to a other home .
Last wednesday we went for a her , she was already there from march, a friend of mine was looking for a dobermann, and she wants to give a rescue a second chance. When we arrived we had a little conversation with the people of the shelter. After that they took us to Shifra that is her name. She was sooooooooo terrible skinny, tears were in our eyes, she is four years already. Jacqueline the breeder ask why they didn't inform her, and they say they tried but could not find her, something I don't really understand cause Holland is a small country and the breeders are registrated by the Dutch Dobermannclub, But any way my friend took her, she is with her now for 3 days and she is really cute and so sweet she wants to cuddle, they have already a dutch shepherd from 9 years, a male and he think he is young again, the get along very well together.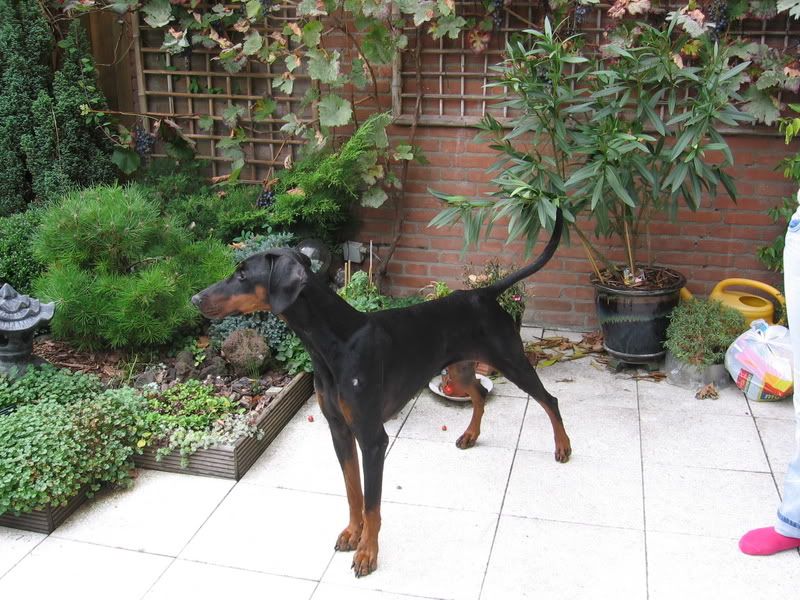 Its so sad when you come into the shelter and see all those dogs, who belongs once to a family when you see this you all would give them a new home, and when you come in one you know there are so many more! I wish and hope that lots of people who wants to take a dog think about it carefully, cause they need someone to take care for them. They don't ask for life. Sifra's story was she was sold to a family, and the parents decided to divorce, so they bring her to a shelter, after six months she was replaced with older people from around the age of 70, when the woman died, the man brings her in again to a shelter, she didn't see much except the backyard. So from the 4 years of her life she spend at least 1 year in a shelter. The people of the shelter were very nice and also concerned about her, the man said that dobers always are difficult to hold, she was eating normal there but she become so skinny, and even that many shelters don't want to take in dobers because of that, they seems to waste away.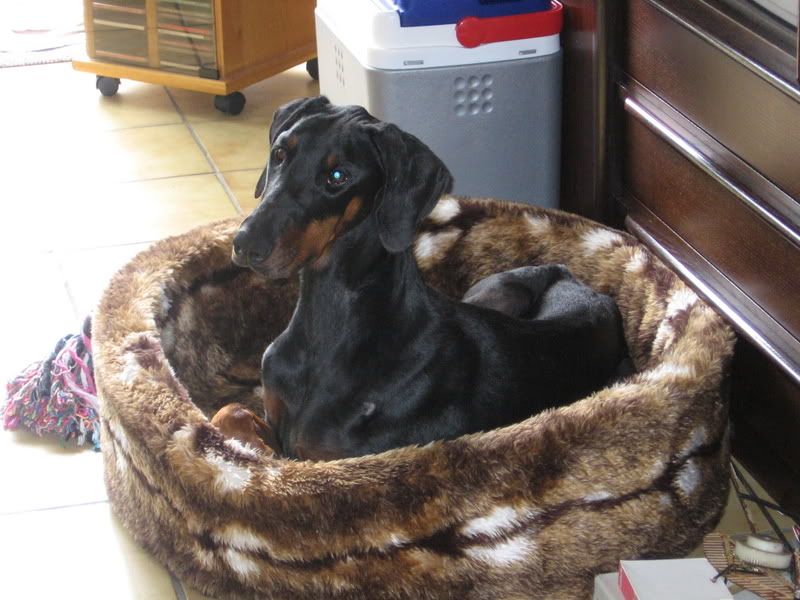 Today she was on the training field, she plays a little with her on the field, they play a lot together now, and it seems that it worked out well, in about a few weeks when she is used to her family, and she have gain some weight, she will slowly start training with her. But the first thing is that she used to her family. But in three days you already see the different, in her eyes, she don't look so sad any more.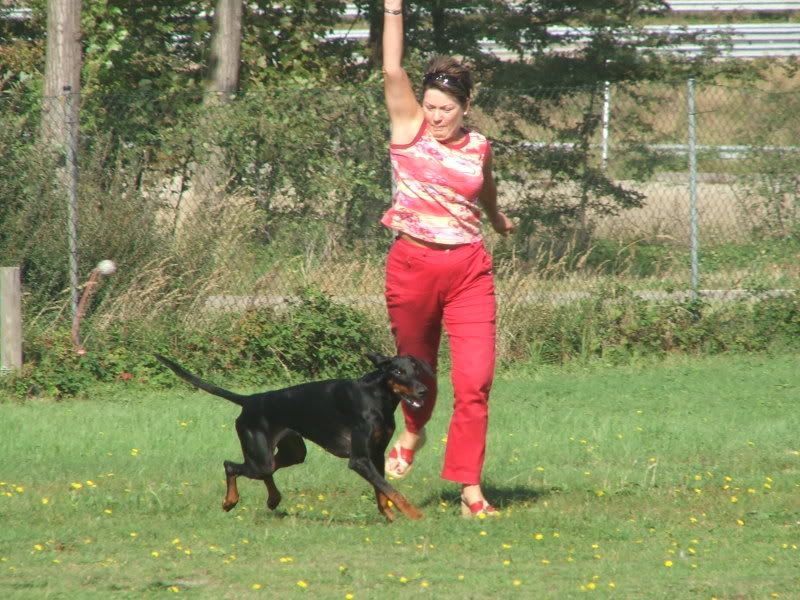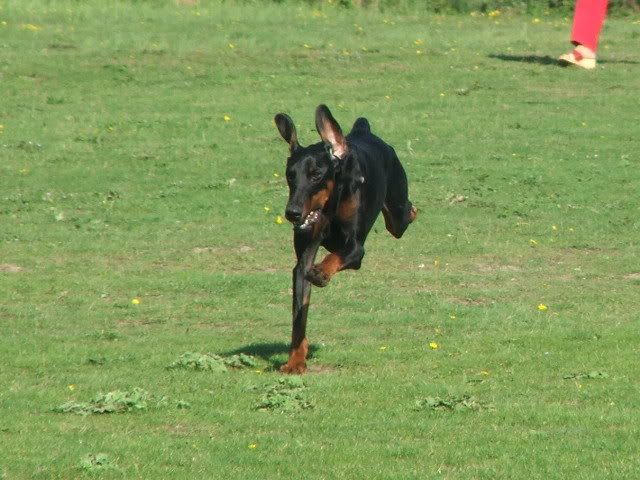 Hopefully Sifra find herself a home for life now! I am sure of that, she gets lots of love and care now!