Discussion Starter
·
#1
·
Hello!
Rudy has been part of our Obed/Agility club's demo shows at a pet expo called All About Pets. He is also at the booth with people from the club, to meet folks and talk about dog stuff and of course obedience and agility.
There were such good deals on stuff at this expo....I won't tell you how much money I dropped.
GIANT bags of dried liver crumbs.....$5. Bowser beds and products off all kinds, usually VERY expensive....20/30% below cost. I bought two beds, a back seat cover and a mat. A couple of tag clips, and colloidal silver. Very handy for many ailments both human and dog!
Yesterday, today and tomorrow, Rudy's done the basic course with tunnels, low jumps and table. He's also demonstrated the wobble board for the crowd. The older dogs ran the full course with all of the equipment.
Rudy is a real natural. He's so fast, focused and he loves it! We're definitely going to continue with it and see how far we can get.
Even at 5 months old, he was better then some of the older dogs with more experience! Such a good pup!
Here were are on the course. See what I mean about focused. He's ALWAYS looking at me. Good boy Rudy!
And here are pics of us running some warm ups.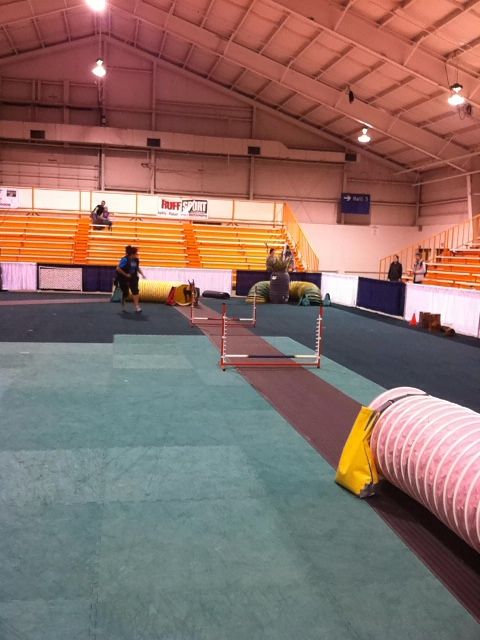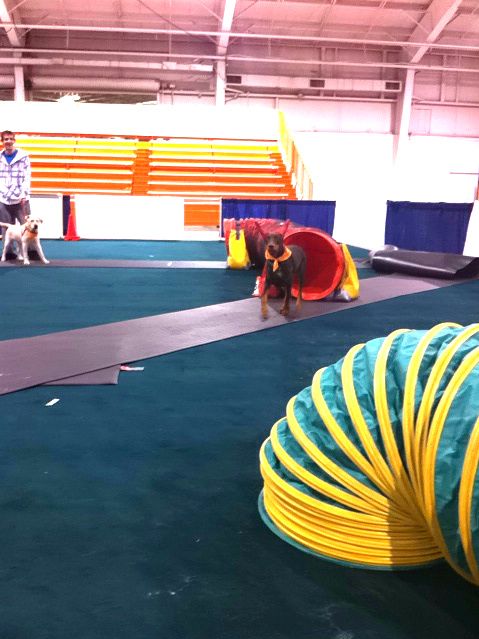 Rudy on the table at our booth.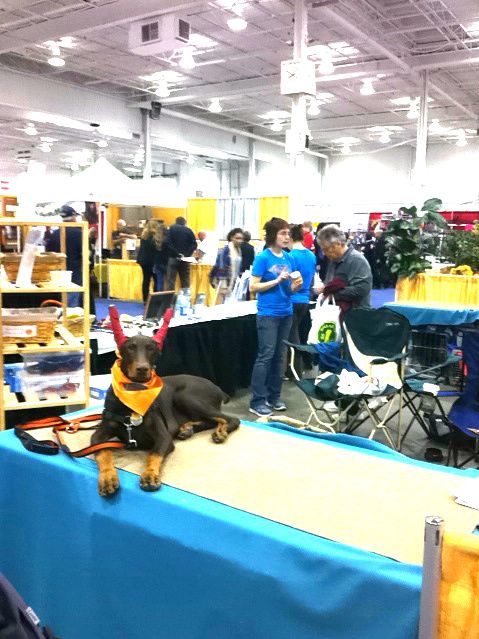 Lily and Rudy in the car....after a long day....ready to go home.
Lily behind me.....Rudy in the trunk...ha