Well we saw snow here today, so what better time for Rowan's new winter collar to arrive! It is beautiful and Andrea was amazing to work with. She works so quickly, I was amazed at how fast the whole process was from start to finish. She was also tremendously helpful in recommending styles for my growing boy as well as offering her own creative input. Rowan just LOOOOVES his collars (he can't seem to bear the thought of being nude), so of course he couldn't wait to try this one on to model for you DT!
Thank you Andrea!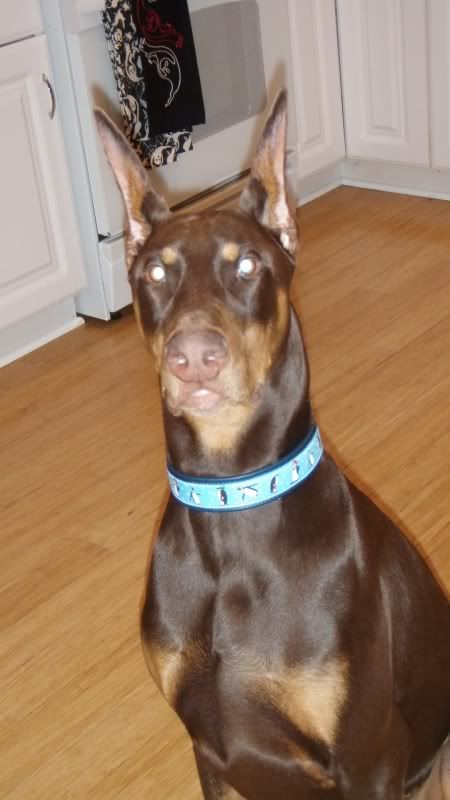 I can has cookie now?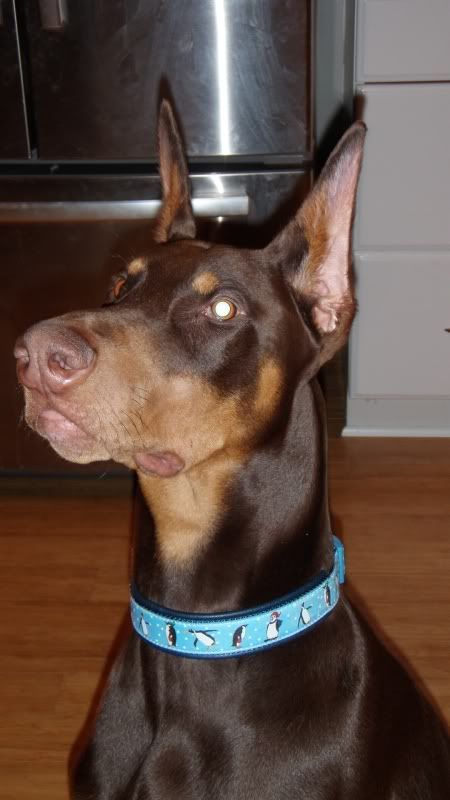 And a close up of the design, adorable "hand made" charm and all!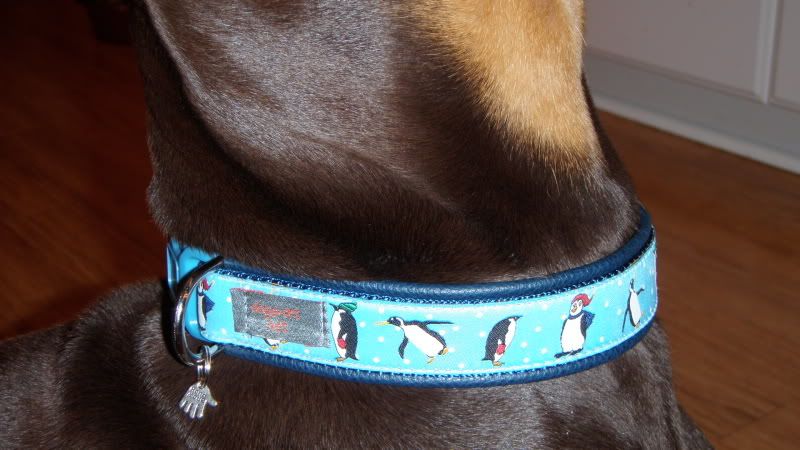 Thanks again!