Discussion Starter
·
#1
·
We've been crazy busy around here with 5 weddings in 5 weekends and plumbing issues out the wazoo! But last night was Rowan's last session of Obedience class and he got his CGC! I know he is still pretty young, and to be honest I think it was a little lenient since we have been in class there for a while and they know him/what he is capable of doing, but either way. We are going to continue on with more obedience and possibly other temperament tests/therapy work as he gets older so I think he will have plenty of chances to show his mad skillz
Anywhoo...updating from a previous thread, Mr. Rowan was fighting a nasty Canine Papilloma Virus, causing him to break out in warts all over his poor little face/mouth. We tried lotsa stuff with little success, but finally it has pretty much resolved. So, hopefully before we know it we will be picking back up with his show career (we put on hold briefly to let him grow up a little and due to the crazy schedule, etc.) So, since it has been FOR-E-VER...some updated pictures of our pride and joy
So he has since been adopted, but before he went to his forever home, Rowan and (our foster) Dawson were really starting to become best buds...
(finally settled down enough to sleep)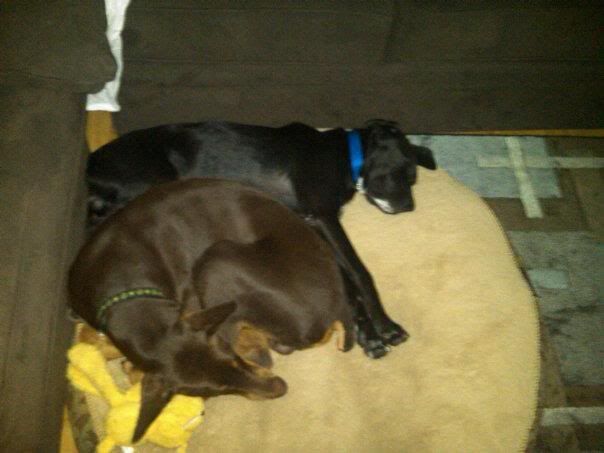 Look, Ma! I got a new bed!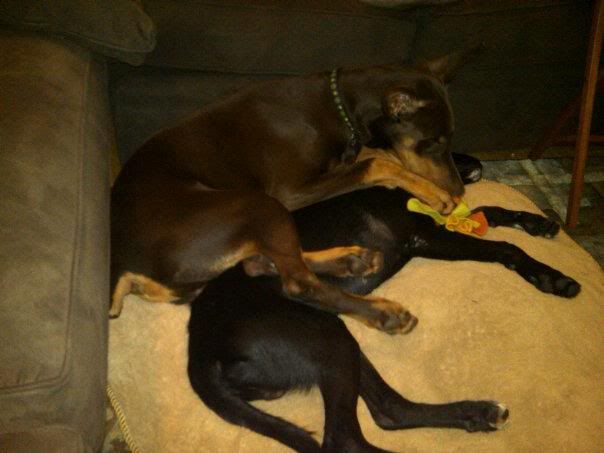 C'mon, let's cuddle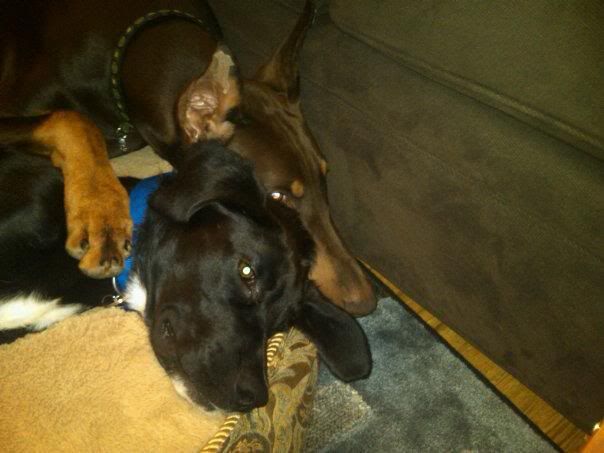 My boys all asleep <3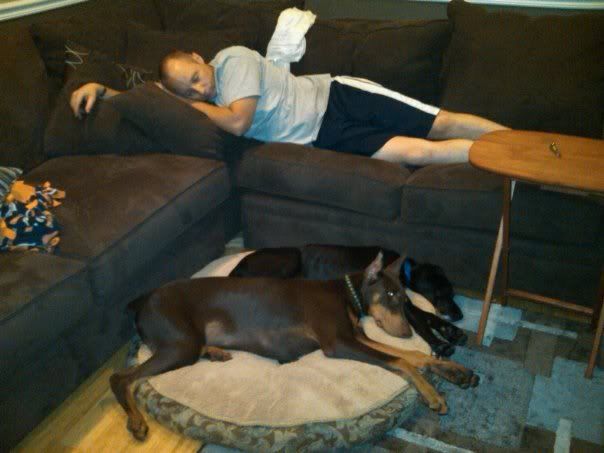 Looking at mom in the window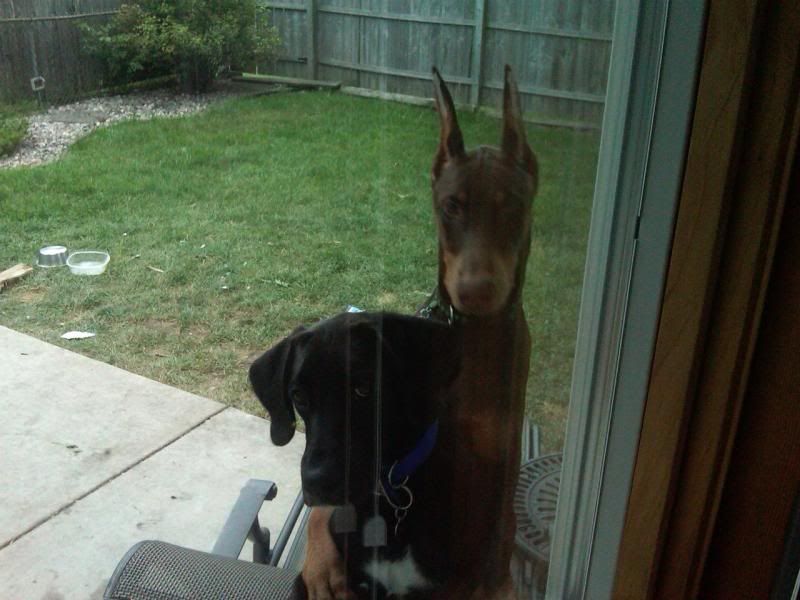 And Rowan saying "goodbye" to his foster brother the day he got adopted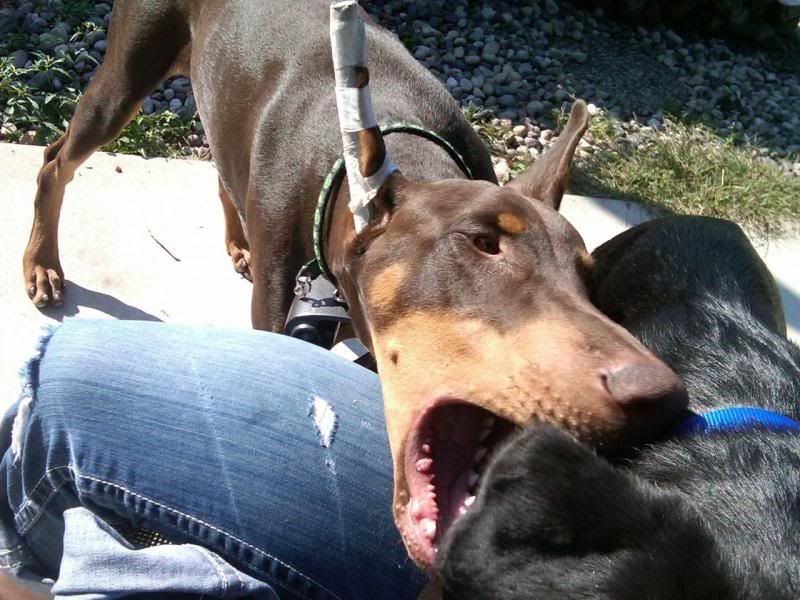 Sleeping on the way home from his first show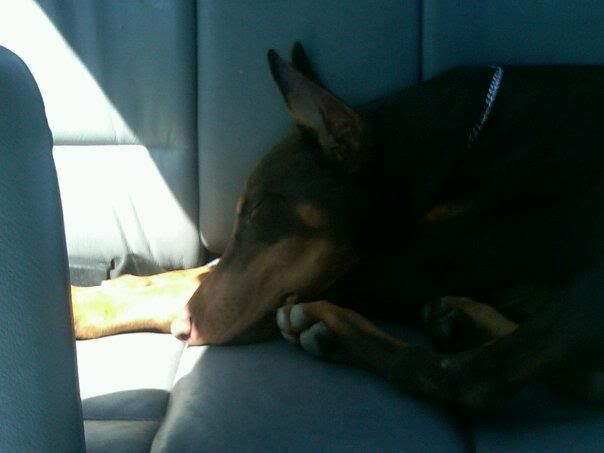 sunbathing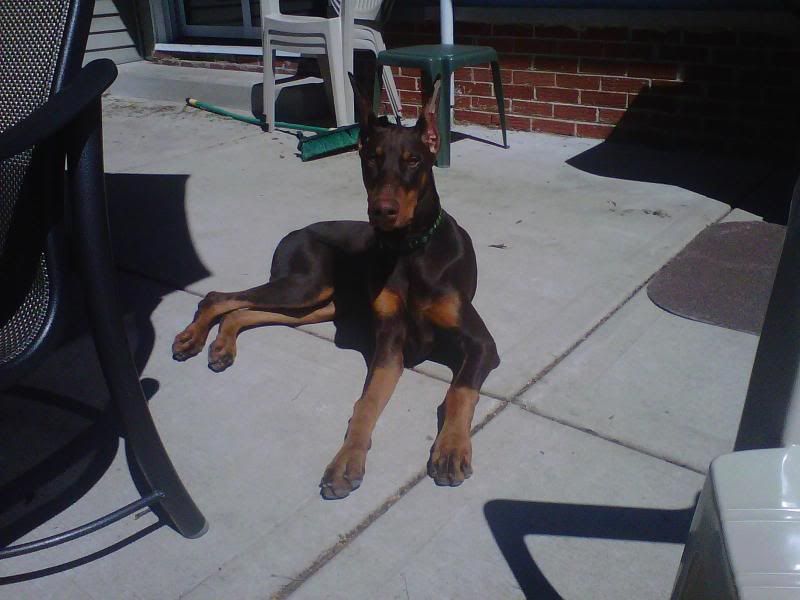 sittin pretty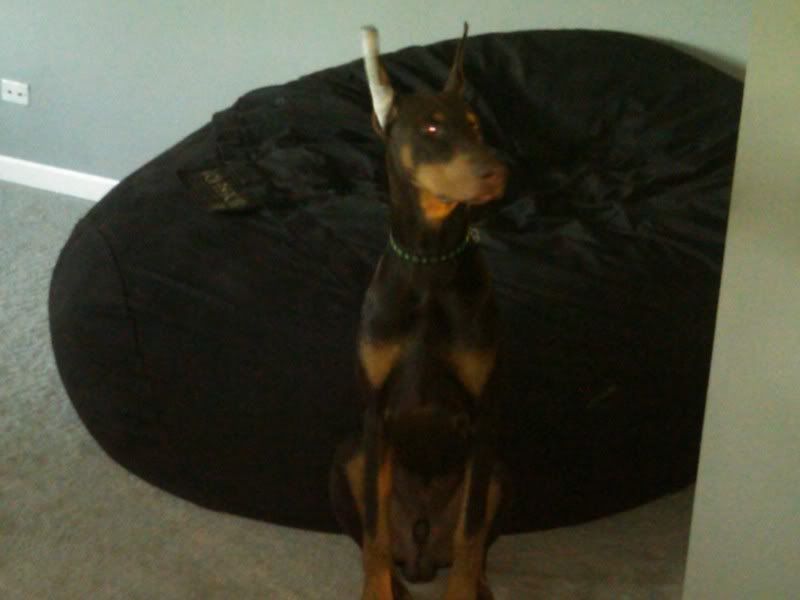 I like to play tug with my BFF Oliver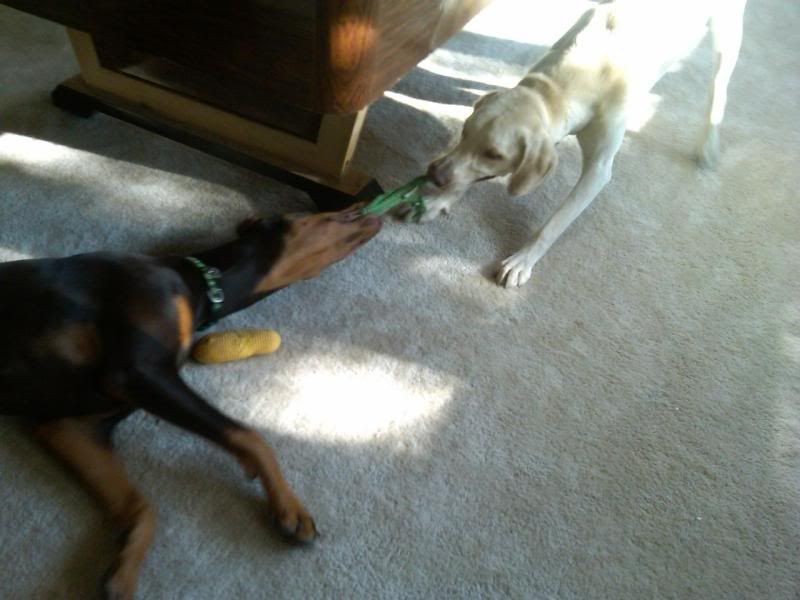 I also like to get DIRTY with my BFF Oliver, "what? we didn't do it"
Oliver's mommy brought me Halloween treats! (I've never seen him eat something so delicately before!)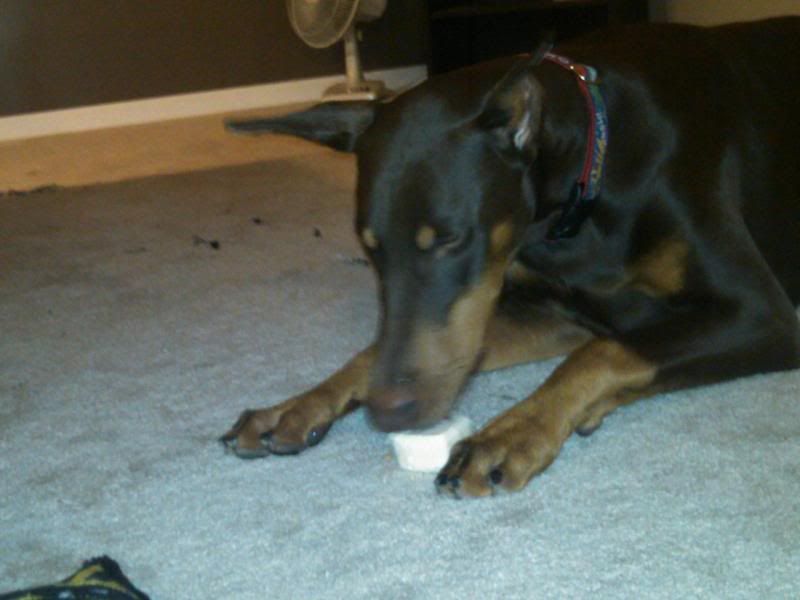 Pouting because Oliver is laying on my bed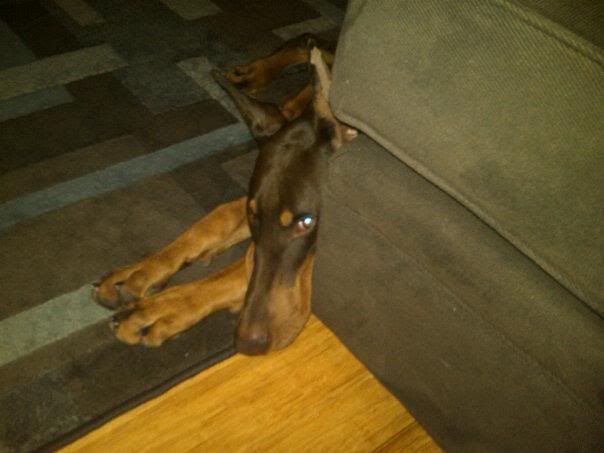 I love laying on mom and dad's bed!
"No, Dad! You can't fold laundry!! Pet meeee!!!!"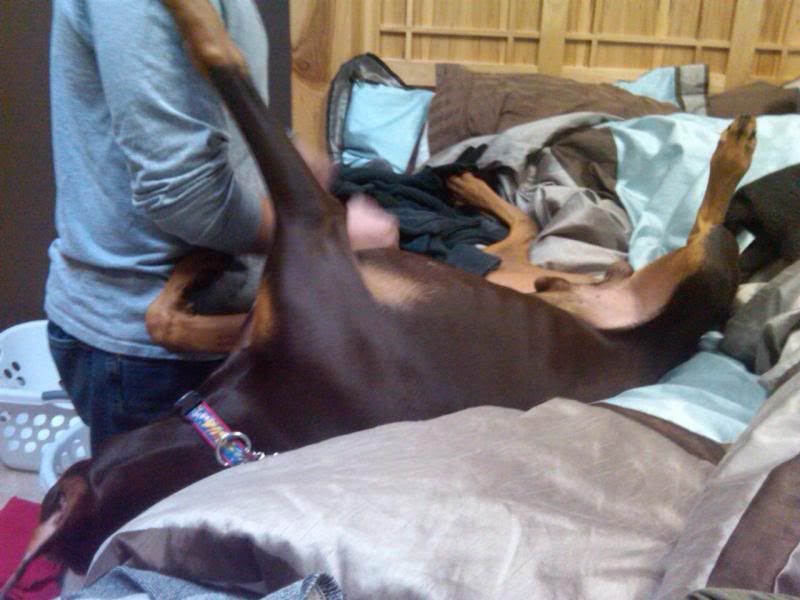 Ahhh....my bed!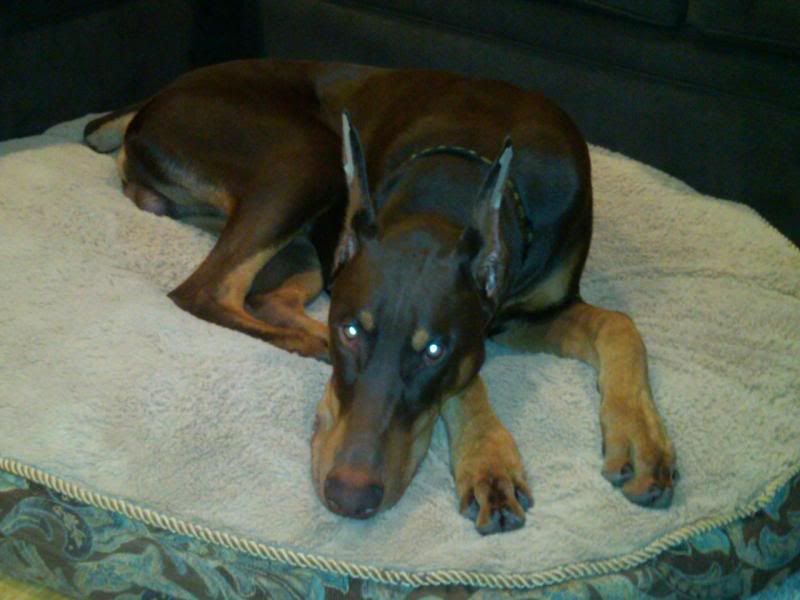 And tuckered out last night after his CGC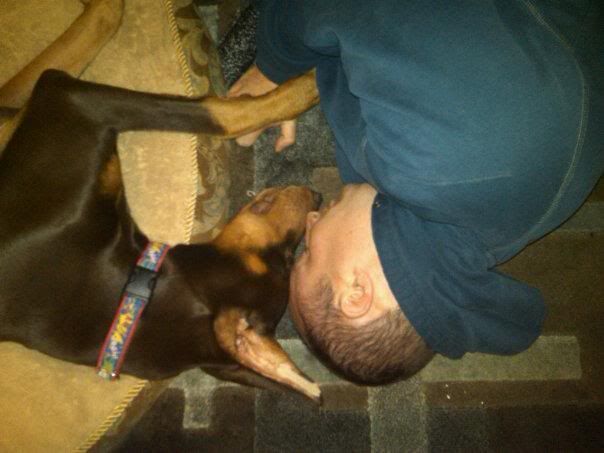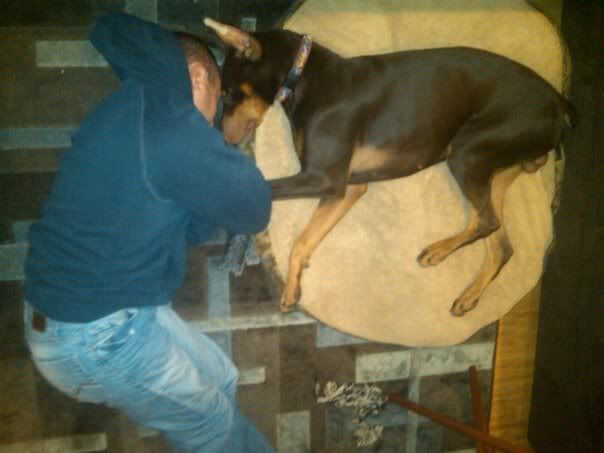 Thanks for looking!