Discussion Starter
·
#1
·
"I saw a RAT!":
"There's a RAT loose around here, and I'm gonna eat it!":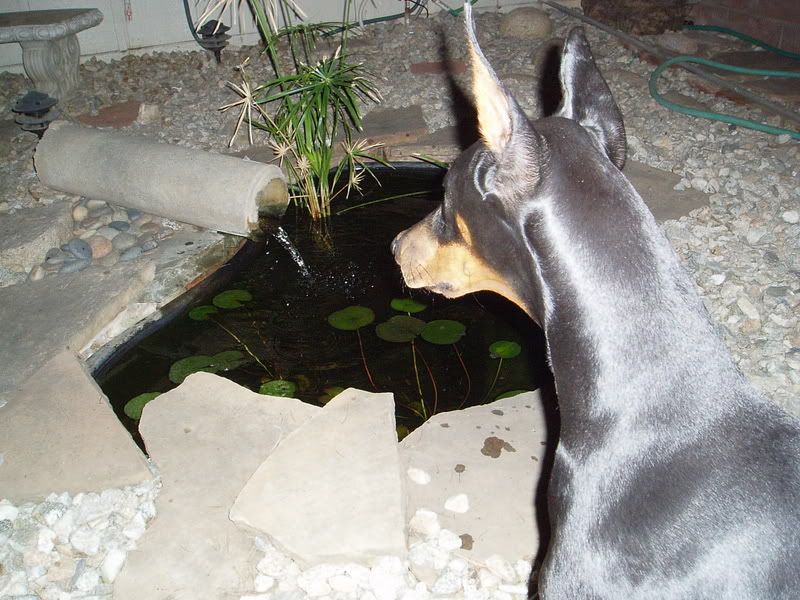 "It's around here somewhere.":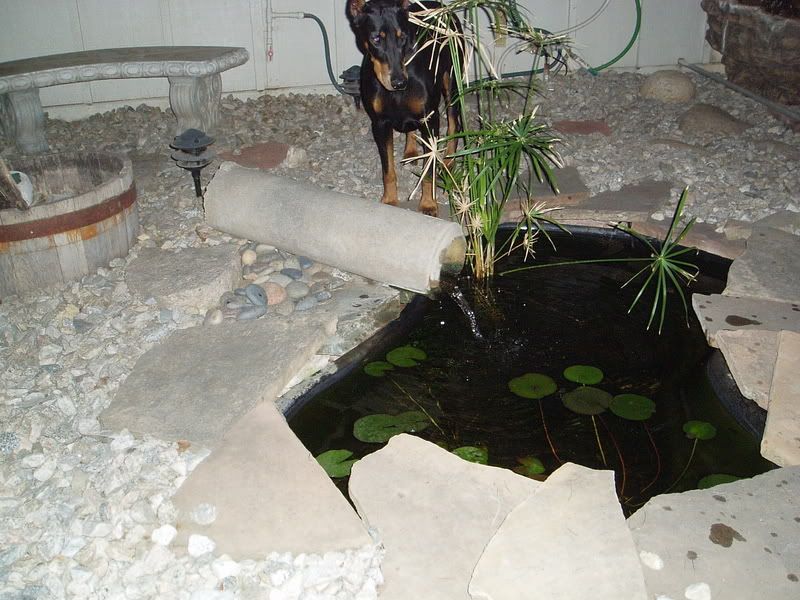 "I see it. It's a RAT-FISH!":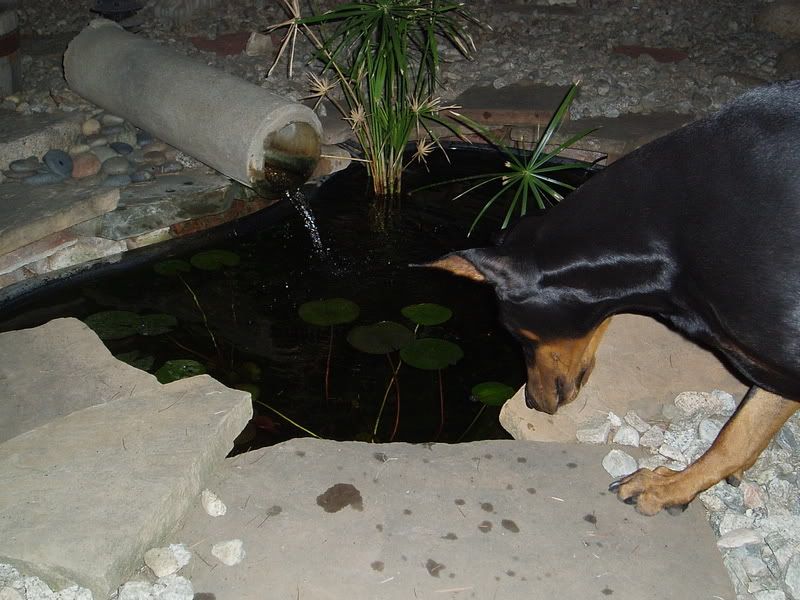 Is this what all the fuss was about?: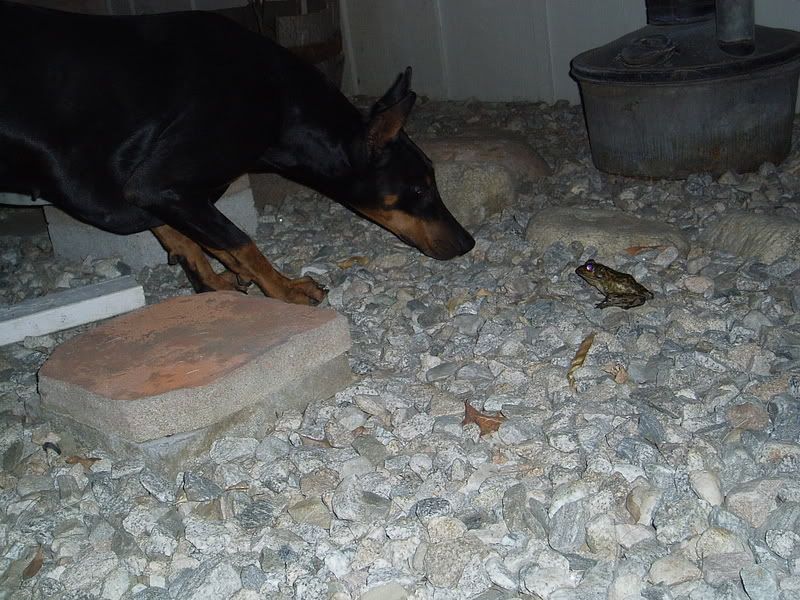 It's springtime, and the frogs are out (both of them). Mensa doesn't know what to think about them. She seems to know they're part of the family, but she's real curious about them.
These frogs were "raised" from tadpoles. They're three or four years old. There are two of them. I started with two dozen tadpoles, and got two frogs. I think the bigger frogs ate the smaller ones. They're "indoor" frogs. Their pond is inside a screened-in room so they can't get out and do something stupid, like get eaten by owls.
After she spotted the frog in the last picture, she stared at it for a good 30 seconds. Then she barked at it. This made the frog jump, the first time it moved even a muscle. That startled Mensa, and she jumped about three feet (1m) up into the air. If I weren't so slow with the camera I would've got a shot of that.