We just got back from our second week of puppy class this morning.
Red is still the biggest puppy there (he is 18 weeks old this weekend), and he continues to be the most well-trained. He's already mastered all the basics, including "sit", "down", "stay" from a distance, and walking on a loose leash, and he performed very well in class even with all the distractions of the other people and dogs. Everyone was amazed at how well he is doing for his age, even the instructor. Needless to say I'm very proud of him! (and of myself since I'm the one that has been training him).
The photos were taken during break times when the instructor was talking because it was too hard to try to take pics during actual training. I was across the room with the camera, so that's my hubby with Red.
Taking a break.
I want to play with the Pug!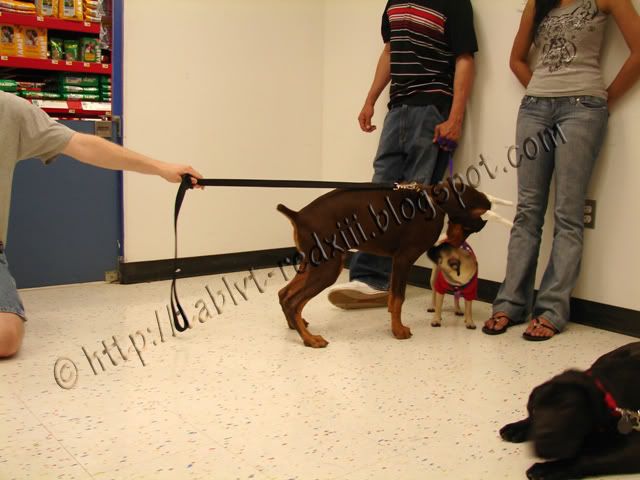 Red's favorite friend, a German Shepherd pup.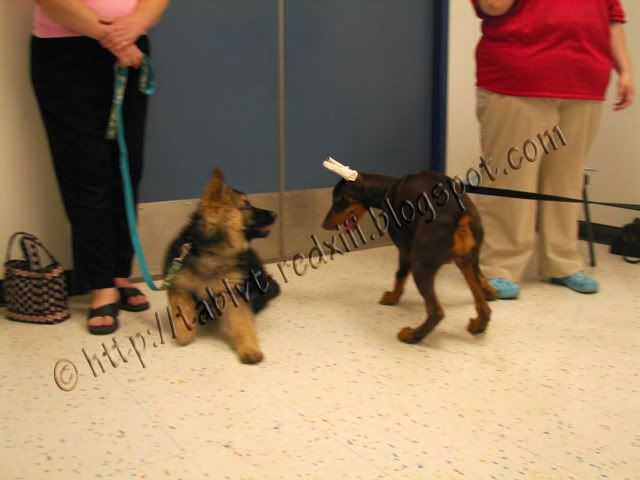 Sniffing a tiny Shih Tzu mix pup.
Pay attention!