Discussion Starter
·
#1
·
To celebrate that Pula is feeling much better, the tests show she is orthopedically fine, and that the weather was beautiful (sunny and 70F), we went to the beach today. Pula was really good and got in the water a little, which has never happened before. The other dog, Spree, was herding the waves and I think Pula was wondering what the heck she was doing.
She played really well with the couple of other dogs I allowed her to play with (the 2-year old laid back Rhodesian Ridgeback was her favorite). I only let her play with dogs after I observe them and decide.
They got about 15-20 minutes of off leash time at the end of the visit. The rest was on-leash. This is technically an on-leash beach, but it seems to be 50-50 for leashes. Going during the week, rather than the weekend, keeps the riffraff and annoying dogs to a minimum. Everyone there today was very well behaved - people and dogs.
A Happy Doberman.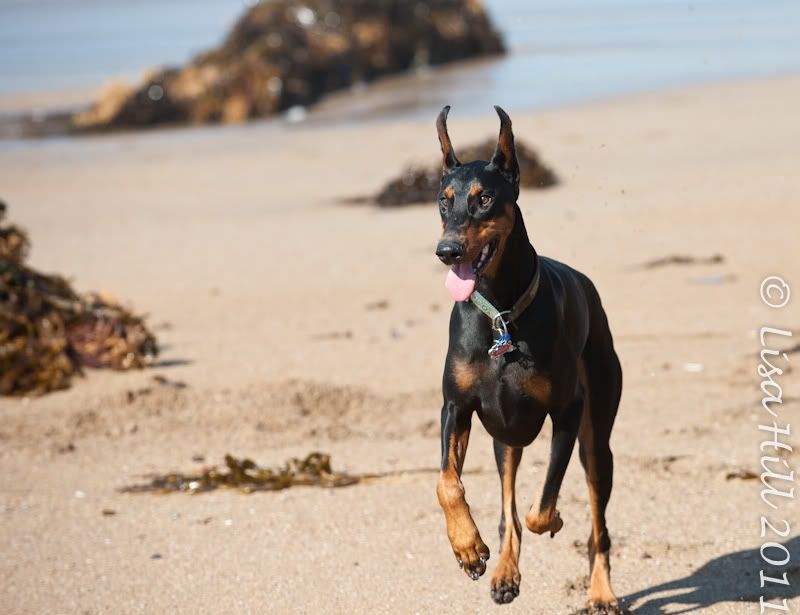 Chasing Spree.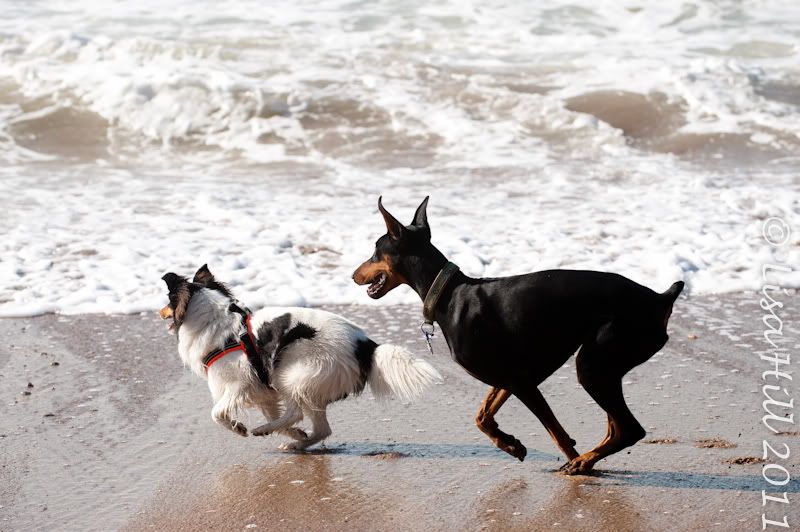 More playing.
Trying not to get wet.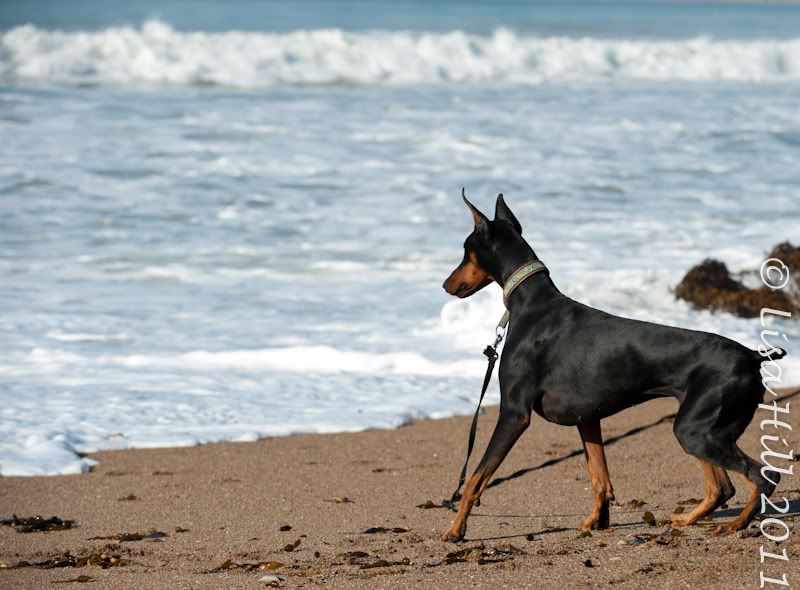 The three amigos.
Recall.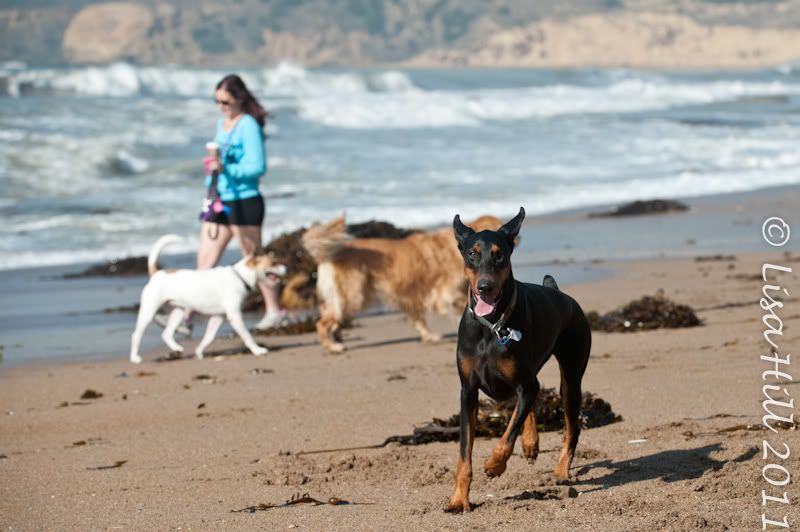 Watching the goings on.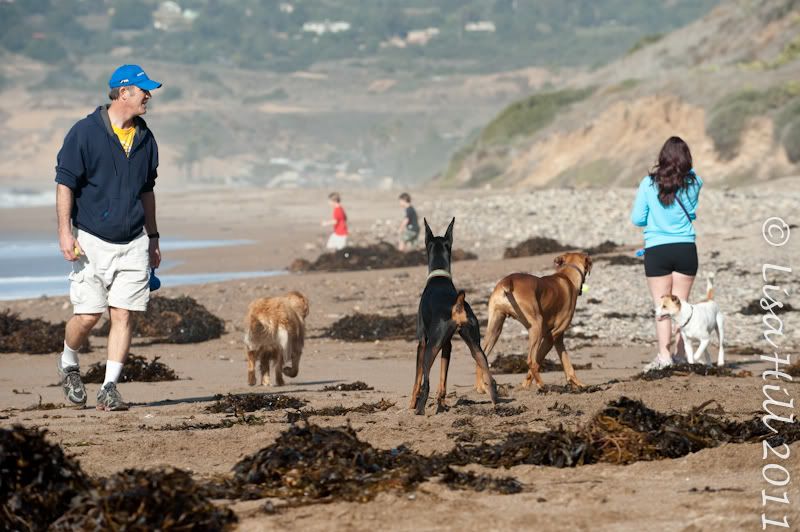 Her Ridgeback buddy.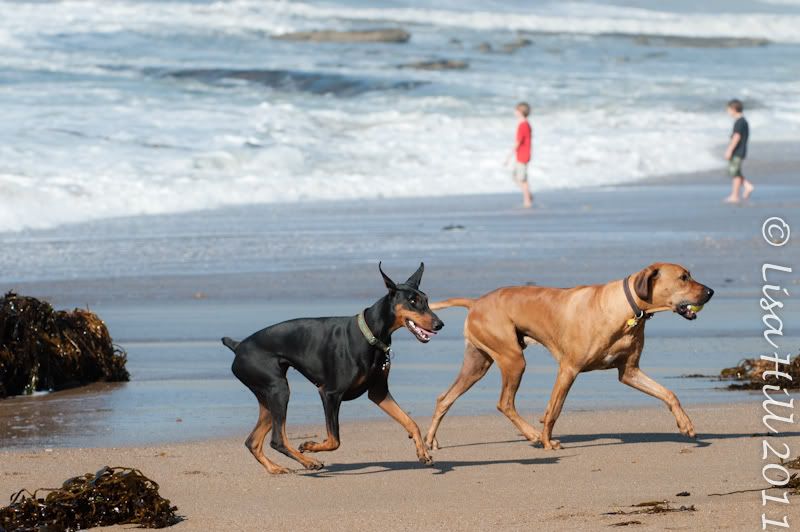 Trying to save him from the waves.
Getting out of there quick!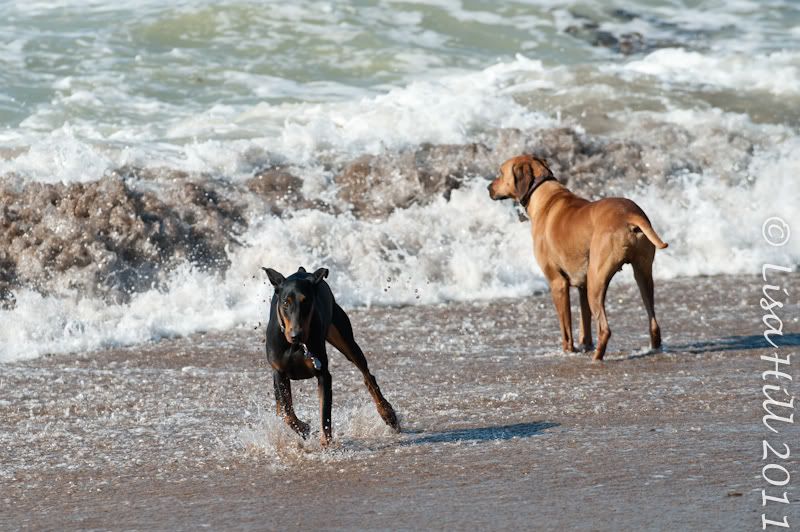 A bad out-of-focus photo, but I wanted to show you that she feels better. She is fully stretched out and a foot off the ground. Too bad I missed the focus. She was really flying.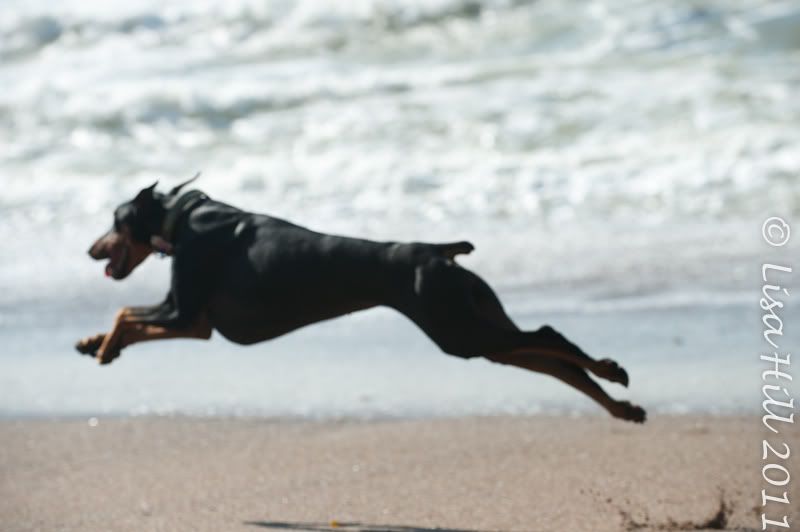 Official pose.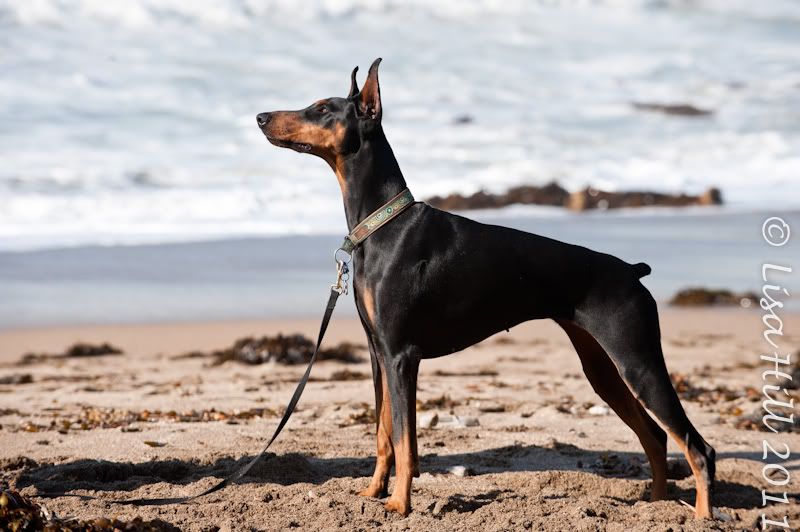 Thanks DT!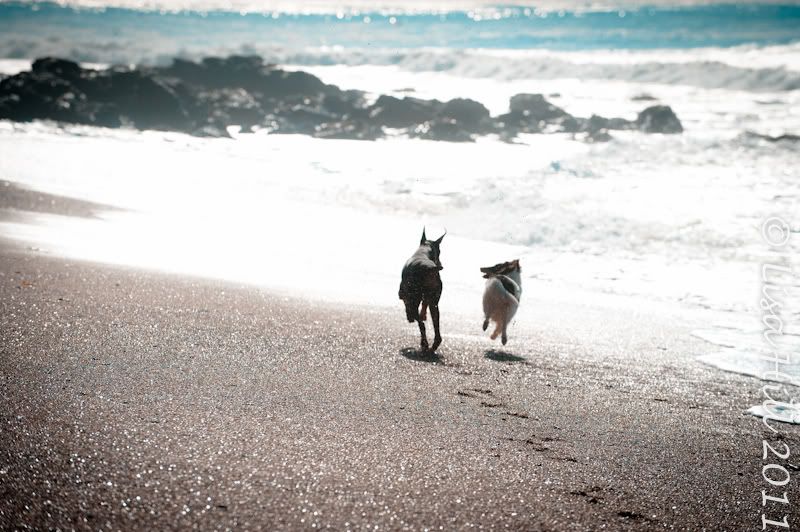 Lisa