Discussion Starter
·
#1
·
Hi everyone! It's been beautiful fall weather here in Bama, so I decided to snap some pictures of Zero at the park this morning!
Sitting pretty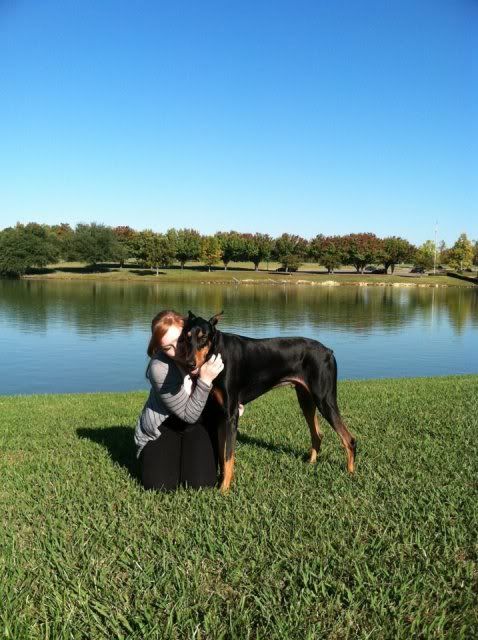 Getting kisses!!
Always putting his dober-butt in my face... -_-
He loves the boyfriend.
As we walked past this little place, the ducks thought we had bread or something, so they FLOCKED to us. Zero was quite interested.
Smelling duck poo?
Lol it was a great day at the park!