Discussion Starter
·
#1
·
Please excuse the mess in the background >_< I am doing a little but of pre-spring cleaning, you know where you move one mess from one spot to another LOL. My camera is acting funny so this is the best I can do for now, have to send it in and get the flash fixed.
What did you say to me punk??? Oh its on like Donkey Kong!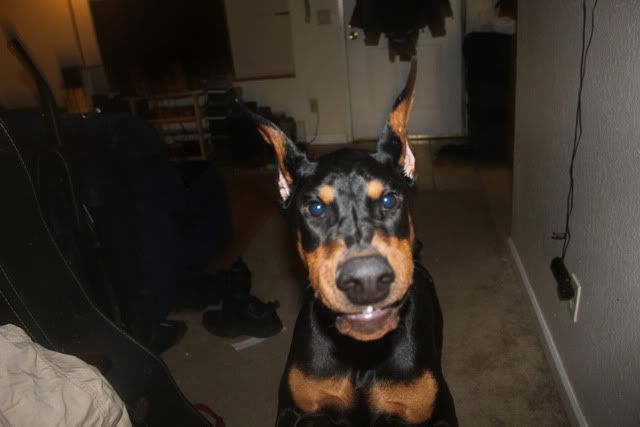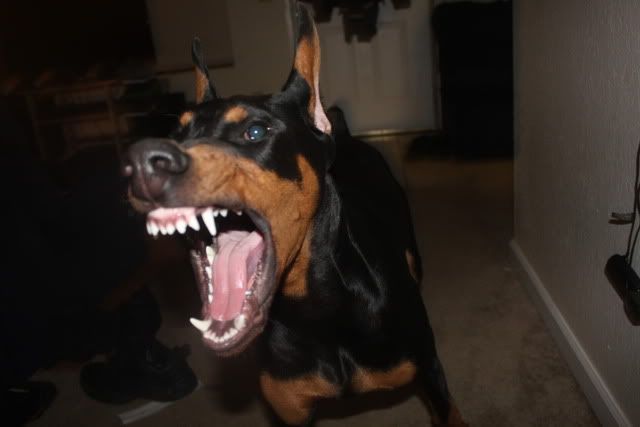 EH...your not worth it!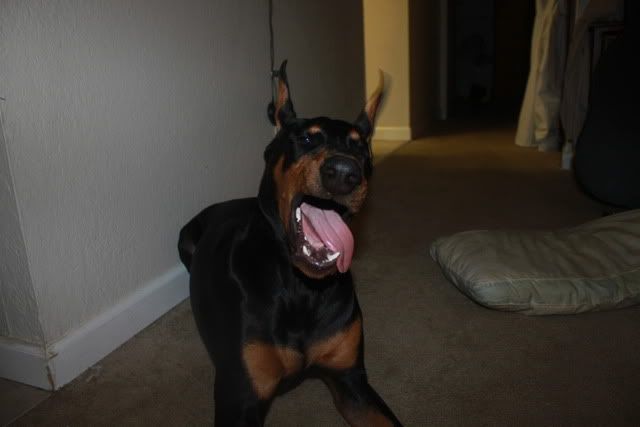 lets play ball!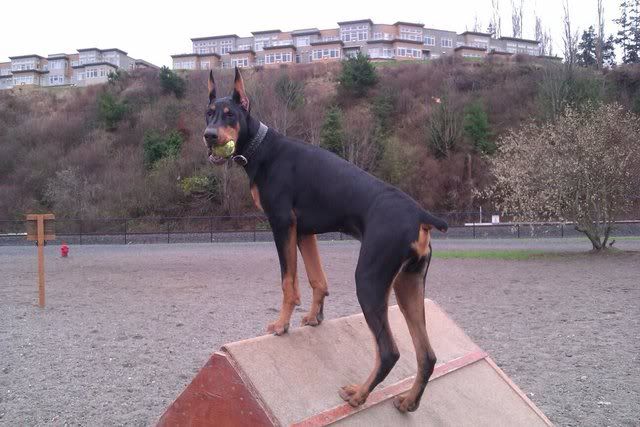 This little girl bossed Odin around last weekend >_<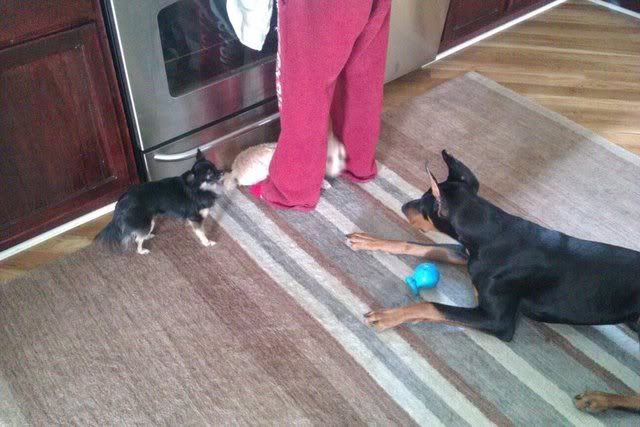 Waiting at the starting line on the agility course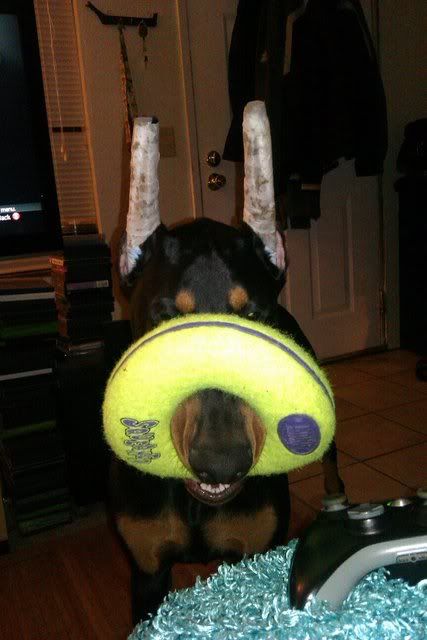 getting ready to pounce his Doberman/GSD playmate