Discussion Starter
·
#1
·
Hi all!
I am new to the forum (and a new doberman mom!). I just wanted to stop in and say "Hi" and share some pictures of my new little baby. This forum has been unbelievably helpful in the past two weeks - a big thank you to to everyone for posting such good questions (and answers).
I picked up Steel about two weeks ago and he is currently ~10 weeks old. He is a blue, and is absolutely the most fantastic puppy I have ever had! He is super sweet, playful, and incredibly smart (he learned sit, down, and shake in about 2 days). I have been taking him out and about a lot (only very low dog traffic places until vaccines are done), and he has done fantastic. He does great in the car with his harness, and absolutely loves going to campus to people watch.
We are signed up for a puppy class starting on Monday and I absolutely can't wait for him to meet some other puppies and to get more training tips.
I'm looking forward to becoming a part of the community here!
Now, as promised --- PICTURES!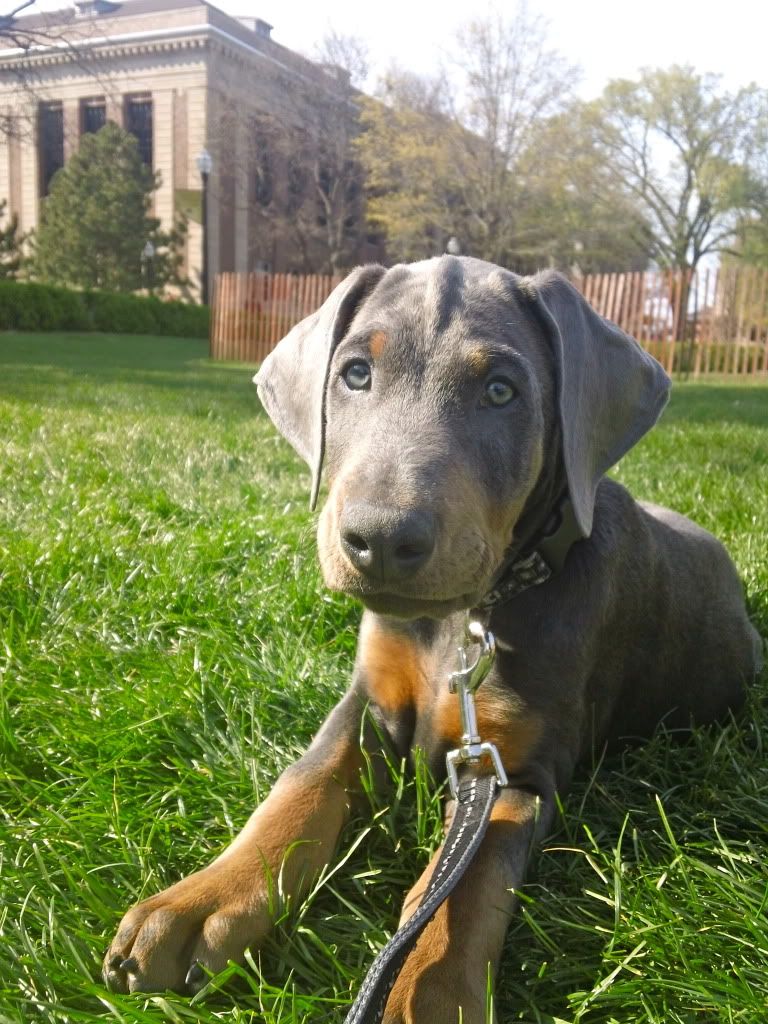 He had a bunch of fun playing in the grass.
Sweet baby face
He loves to watch people walk past.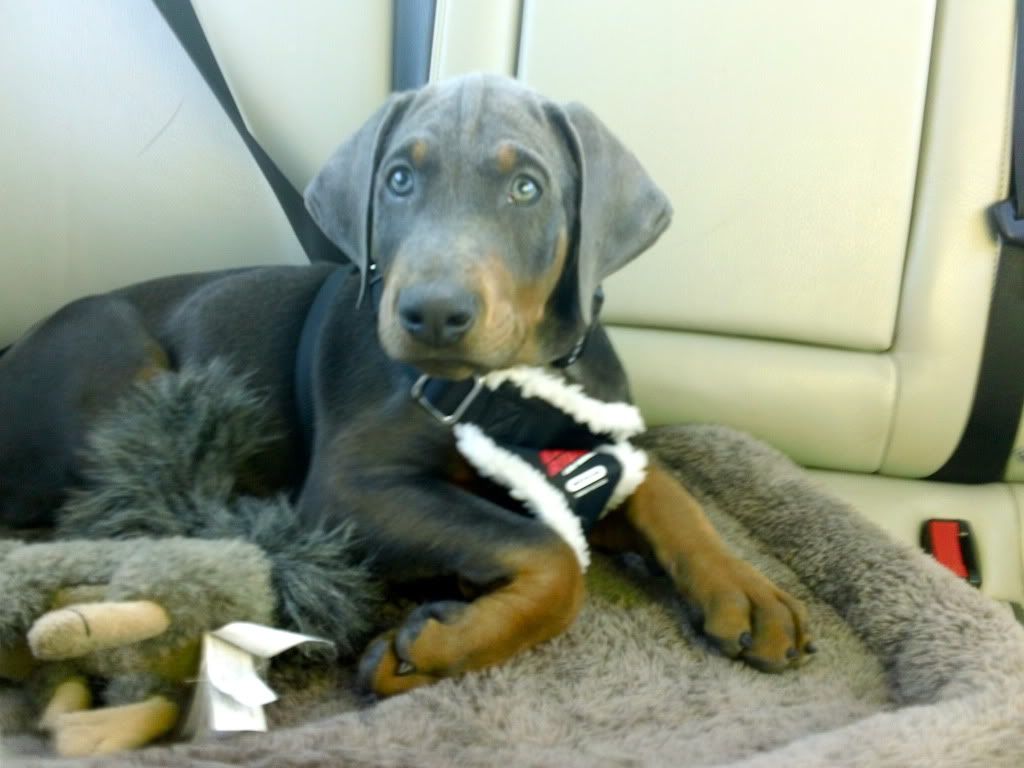 He is so well behaved in the car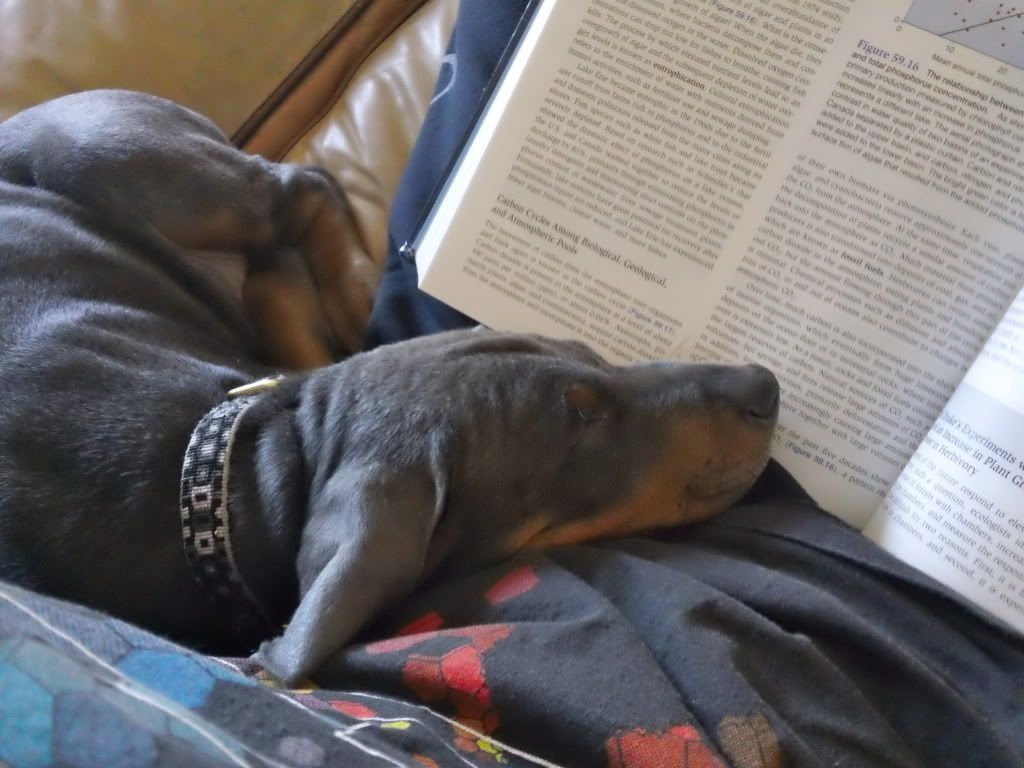 Helping me study
Sweet baby