I thought these were kinda funny...when she saw her image in the door she freaked! Hackles up and barking.
Mom, there is another dog here...OMG I must protect you!!!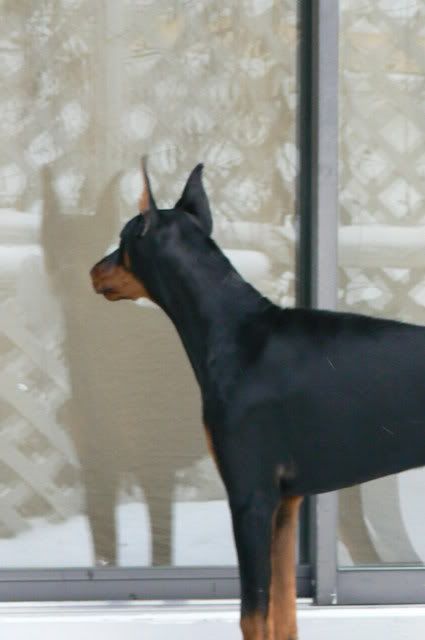 Mom, she is a really big doberman and kinda scary looking!!
Hey, stay away from me you big meanie!!
O.K. Mom the coast is clear!!