Discussion Starter
•
#1
•
Okay heres a few pics of my BIG SCARY doberman doing what she does best! And really enjoying it b/c mom's on vacation this week!
(just a note, I'm not really that lazy! To have a bed on the couch!
My husband has some medical issues, that he has to sleep out there lately so he is upright.:sadcry: these were taken before I had it all packed up for the day!) Just thought they were cute and wanted to share!
I think I caught her in "mid wink"!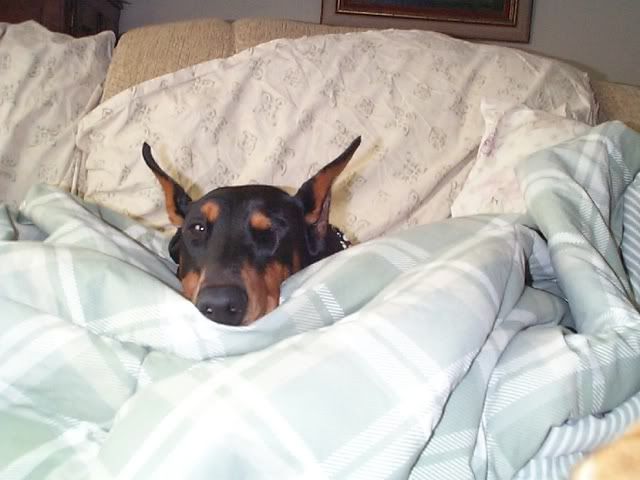 "Oh mom , cover me back up!"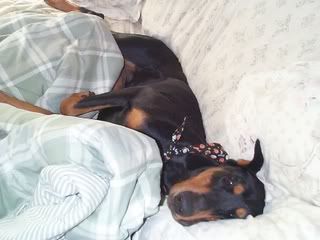 "Unless there are treats involved, mom, I love you, but take a hike, oh and fluff my pillow before you go please!"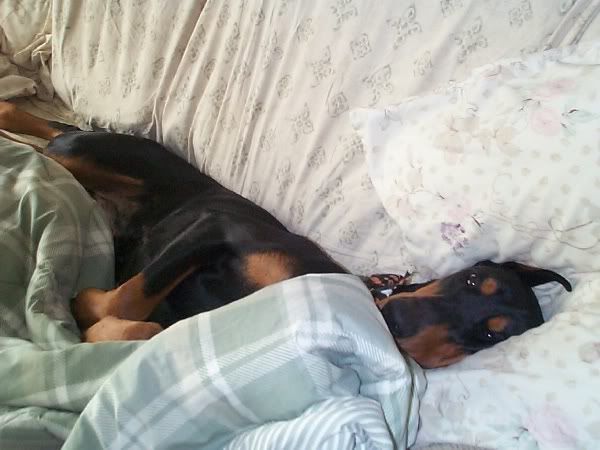 And finally,
"Get off my couch Harley, you're taking up my leg space!"