Discussion Starter
·
#1
·
Here are some more pictures of Kobe. He had a great week this week. He had his ears untaped for a day on Tuesday. He went to his first training session today and had lot of play, chasing rags on flirt poles, watching older dobes do obediance, bite work, and running blinds. He then had lots of energy and played with Roxy.

Kobe loves my daughter, Lindsey

[URL="[IMG]http://i1240.photobucket.com/albums/gg491/dukeut89/DSC00227.jpg[/IMG]"]
His ears were unwrapped for a day on Tuesday.



Kobe in Waxahachie for his first training (play) session.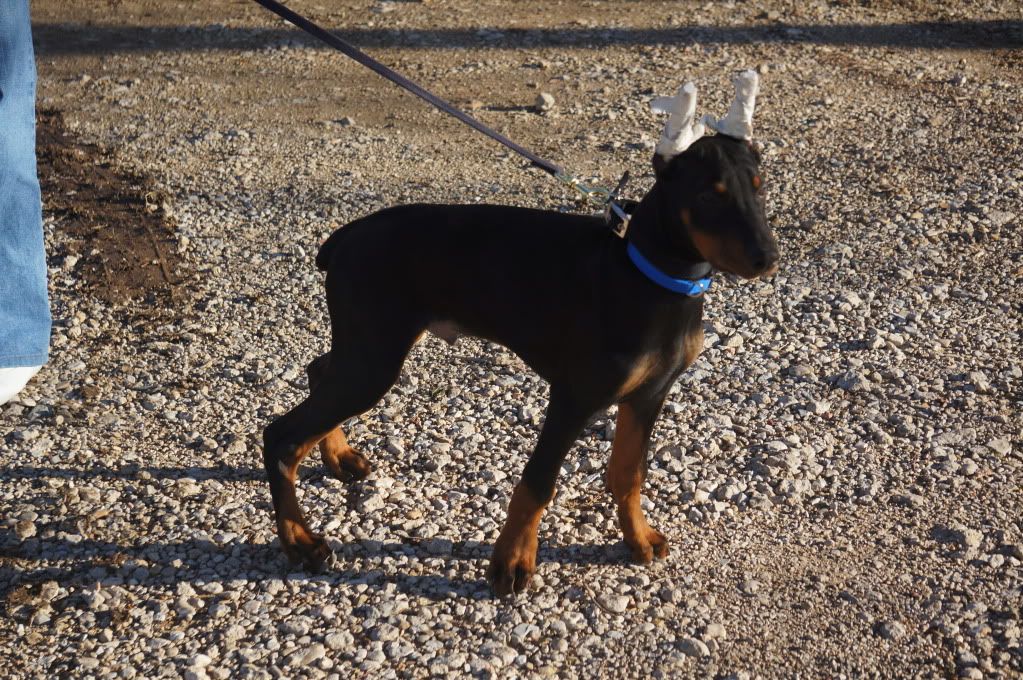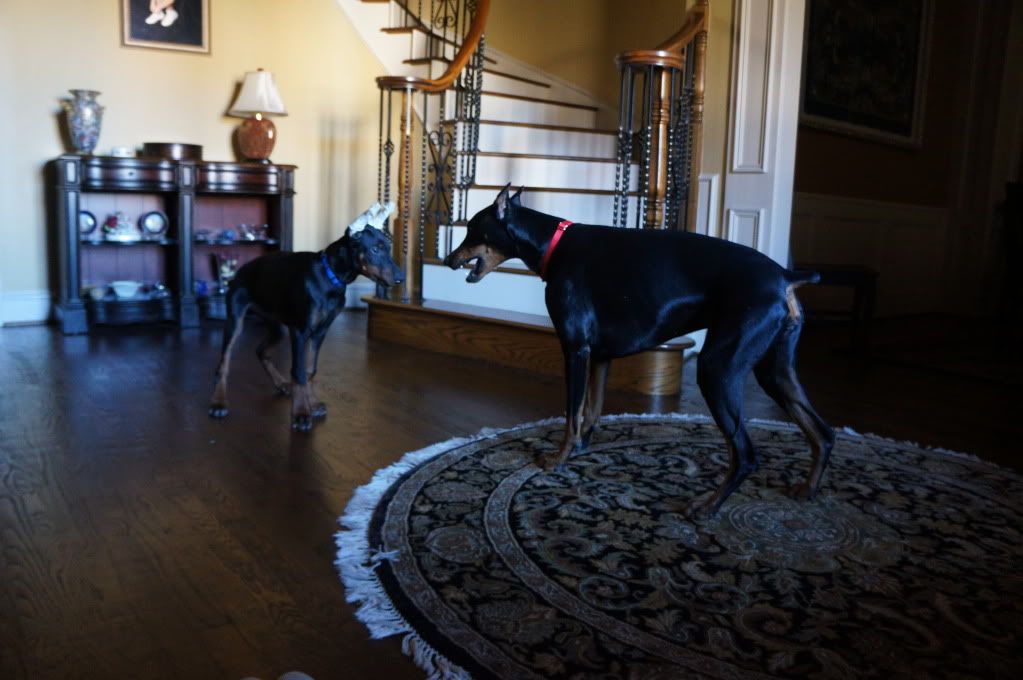 Kobe and Roxy at play later after "training". They both have tons of energy.