the weather has finally cooled down out of the 90's and the dogs don't mind going out a playing some. They have these battered balls that they love to chase and play "keep away" with. So I took a few pictures. So hard to get any moving ones!
Harmony: they each have a ball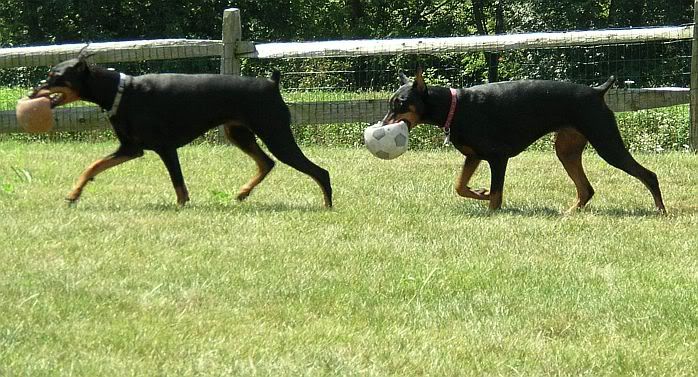 well.......now they both want the same ball
Louise with her ball
Louise poses with her ball
I'm still figuring out this posting pictures thing.......I'm getting there. I tried to get a good picture of Velma with her ball, but she was guarding it and kept going under a lawn chair with it to keep Louise from getting it.