Here are some pictures of our French Ring training.
Jaguar is coming along very nicely, and we couldn't be happier with him.
He is a whopping 70.5lbs at 7 months- STOP GROWING. lol.
I'll have to get another picture of him and Elsa together- because he is bigger than her now!
He is such a pretty boy too, we might even dabble in some UKC stuff just for fun!
He is a total doberman for sure! we love him!
I have a couple pics from a few weeks ago: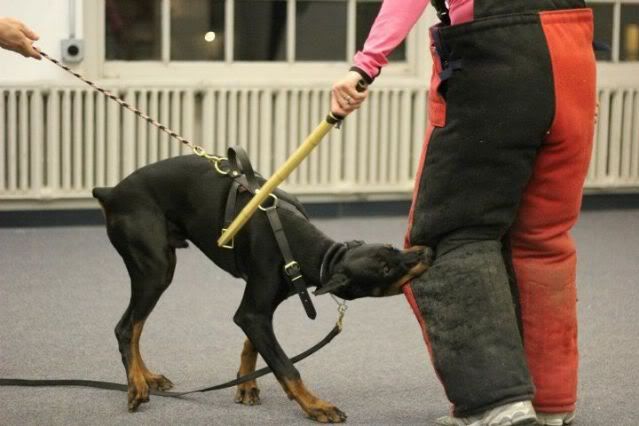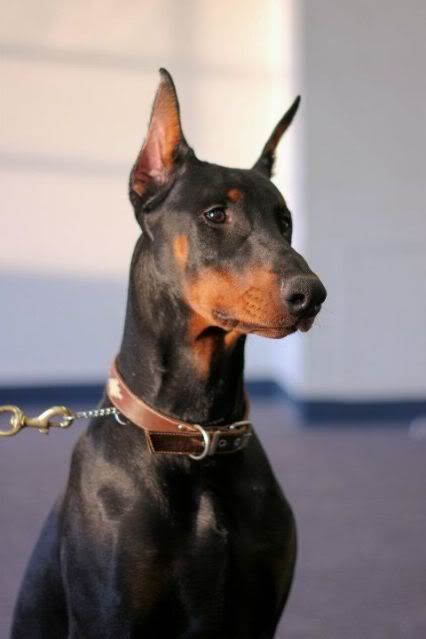 and these were taken this past Sunday: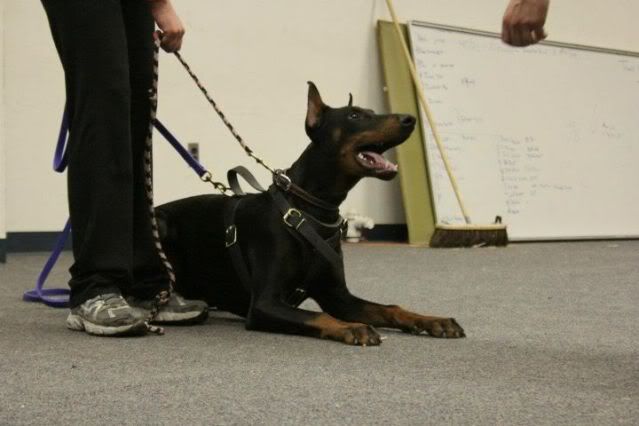 attack!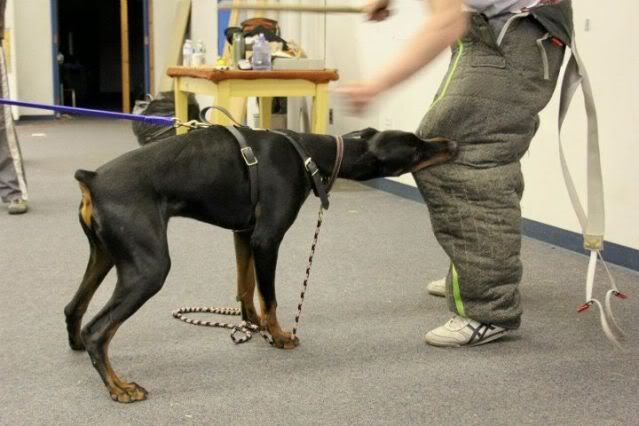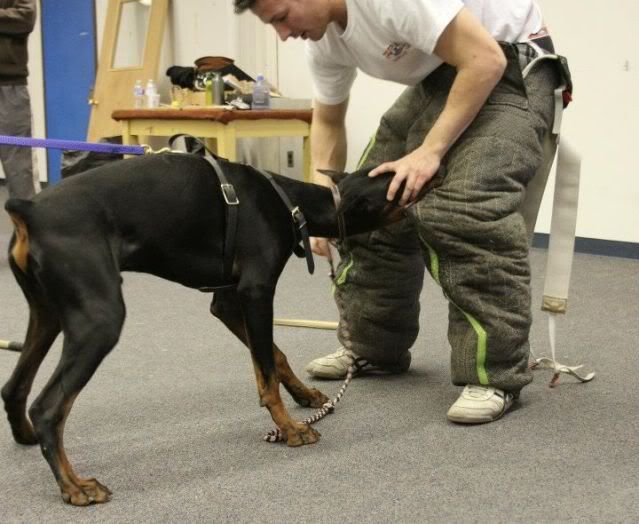 and his basket is coming along VERY nicely!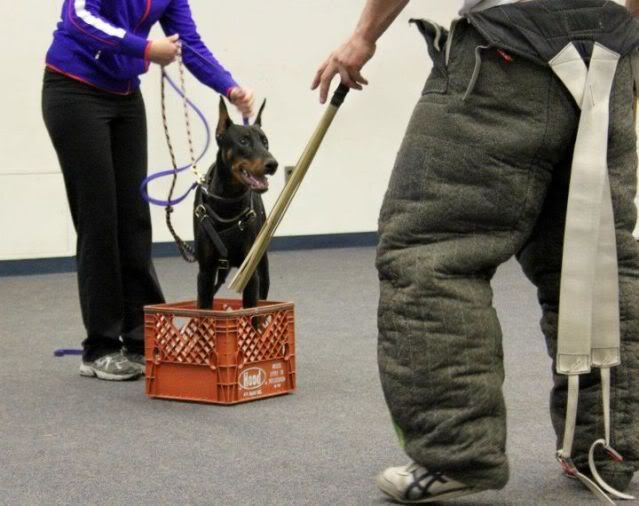 not a good idea pal!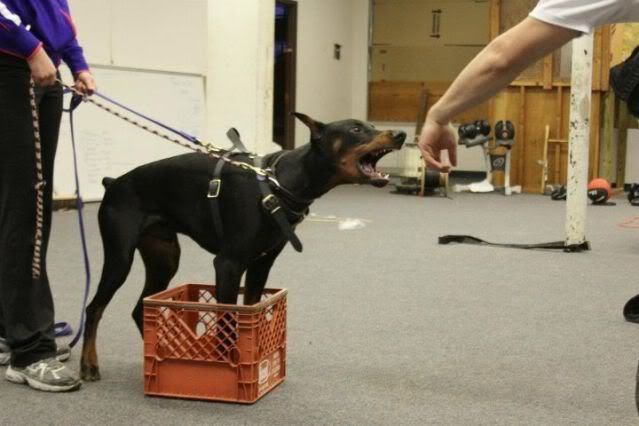 I warned you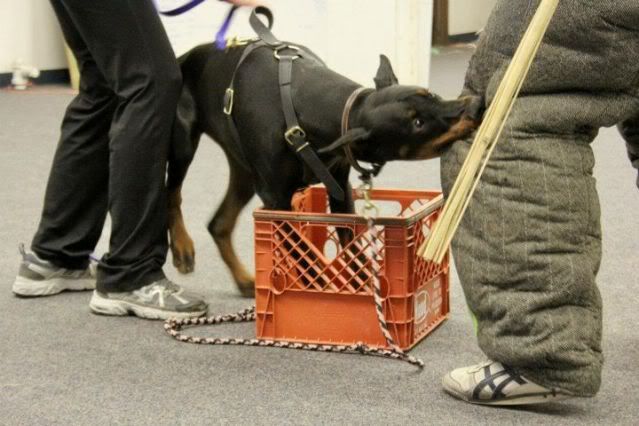 thanks for looking! :thanx: