First, I want to give a congrats to Jaguar's father, Eiko and his owner Wendy for getting the top scores in Protection and Obedience today!!! He received a 96-96-98!!!
Jaguar's grand-mother (also Elsa's mother) Covae, also handled by Wendy, got her FH2 today, too- totally off-leash!... I believe she's the first dobe ever to do an FH2 off leash!
anddd can't forget Auntie Eva and Erynn (workingk9s) got a 281 today! yahoo!
Jaguar's first time on the suit- here's a video of a small face attack we did!
Sorry about the quality, it was on my phone!
YOawqa69mcc
I couldn't find my camera until after training was over, but I got some cute Malinois puppy pictures!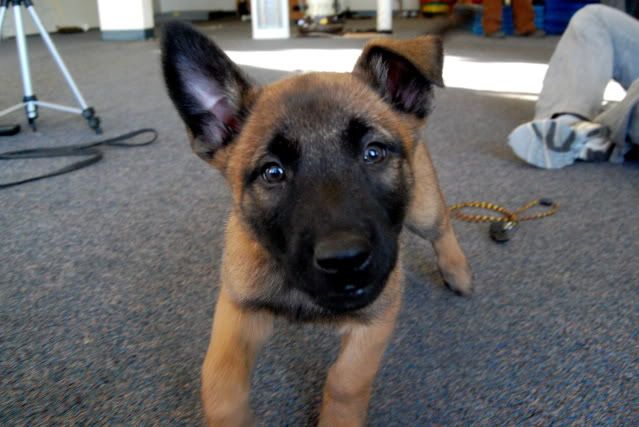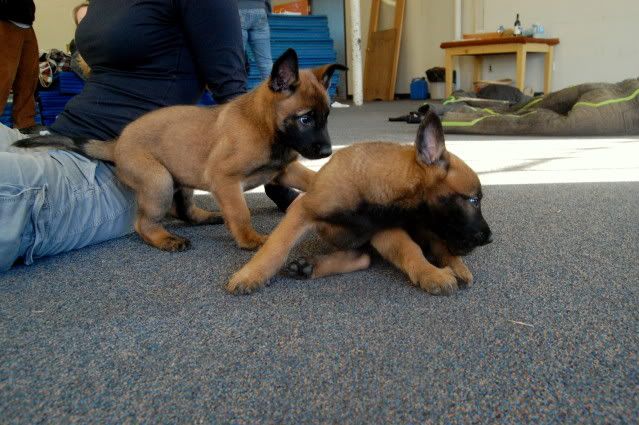 look at the whistle in his mouth, lol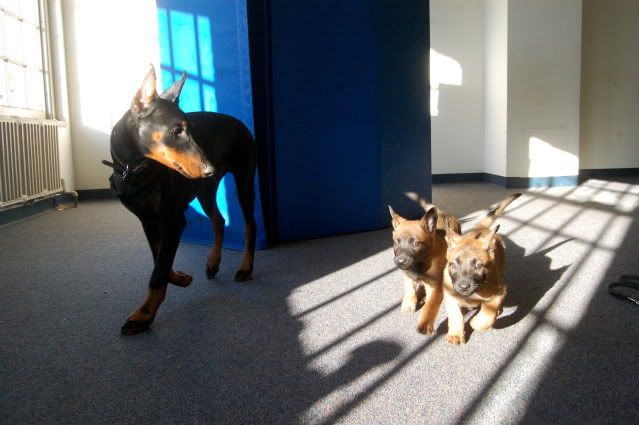 I am bigger and stronger than thee