Discussion Starter
·
#1
·
And man are they C U T E!!!!! They are walking (kinda), biting, wrestling, barking, growling, and biting each other. I could spend hours just watching them and probably do!
The whole gang...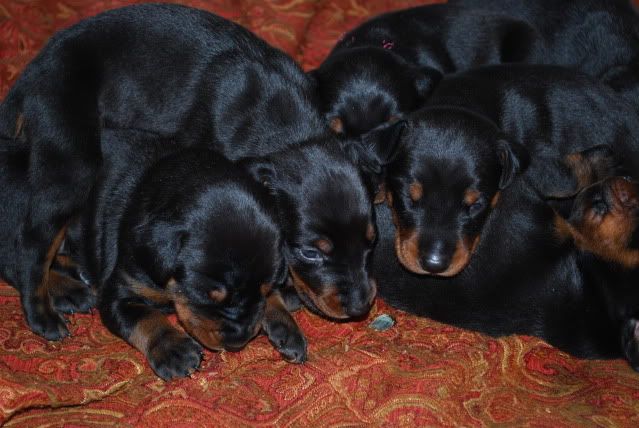 Look at us move!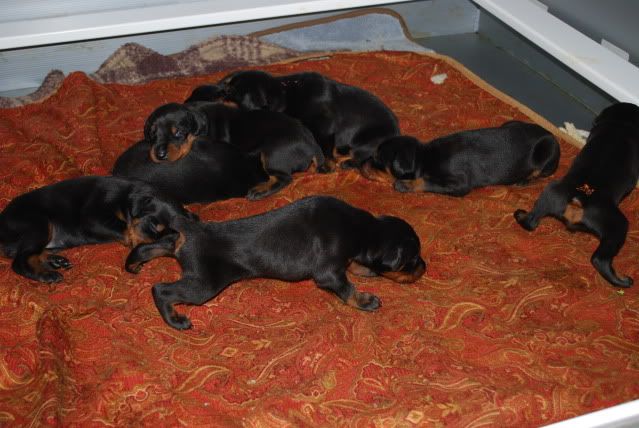 Whatcha doin' Grandma?
I can growl at you!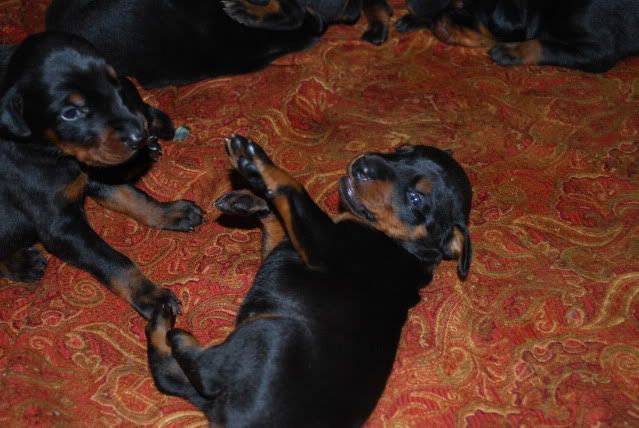 And Bark!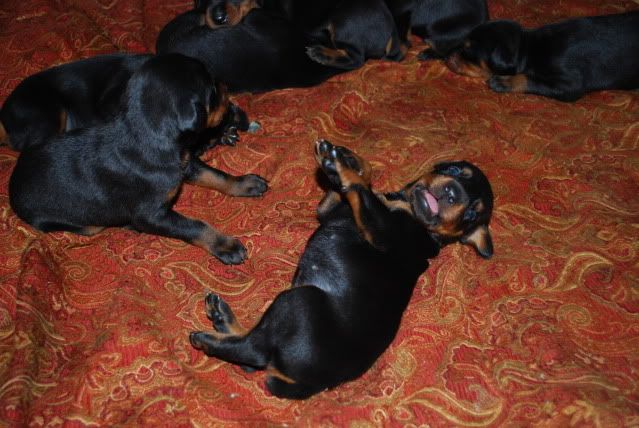 You want a piece of this?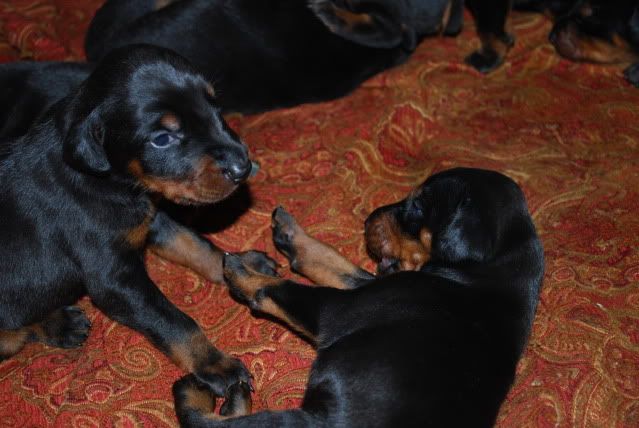 That's a big grip!
I will bite your leg!
Who should we get next?
Really? T- ing off??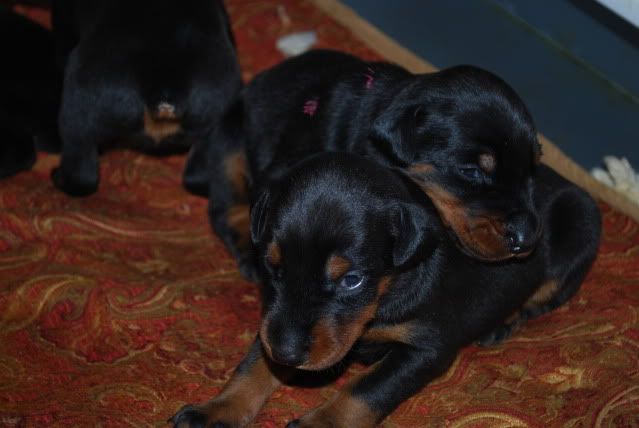 Hey, look over there...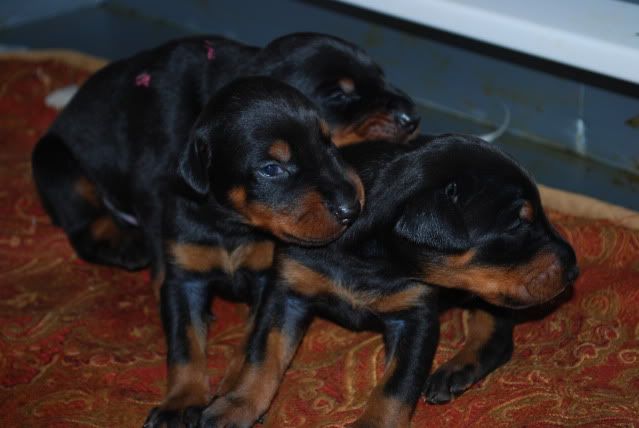 Fooled ya!
Yes, I am snarling at you, back off bro!
We bad!
Aw Mom, I don't wanna bath!
Am I cute, or what??
Night, night DT....