Discussion Starter
·
#1
·
When I see anything that is a doberman-size, I can't stop buying. Unlike for toy dogs, the choices are limited!
This time I know I went too far
"Bear" face.
It's a purse
I might put some coins or candies in. Or a poop bag?
A new outfit. Bear purse is like a "pochette" affixed with strings.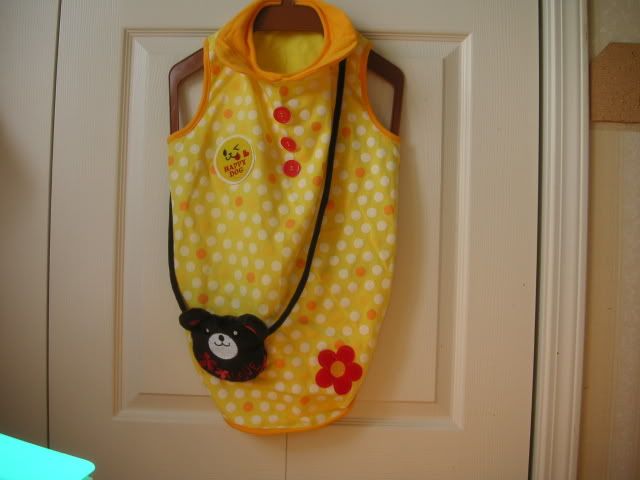 Tried it on.
I know it looks silly! Just for fun and for an event day
When my husband comes home tonight and sees this, he would kill me(lol).