Friends of ours invited us to go out on the boat last weekend, so Rowan and his buddy could go swimming. He has never been on a boat before, and has never actually
swam
. He likes the water though, so I was excited to see how he would do. I'll let the photos tell the story. ::lol::
We're on a BOAT!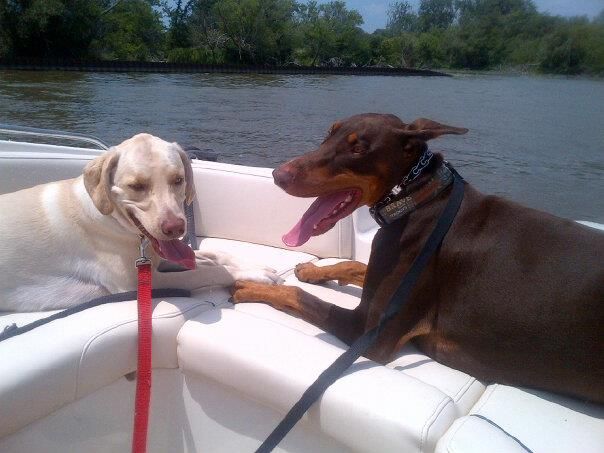 Yeah...that's right...just livin' the dream...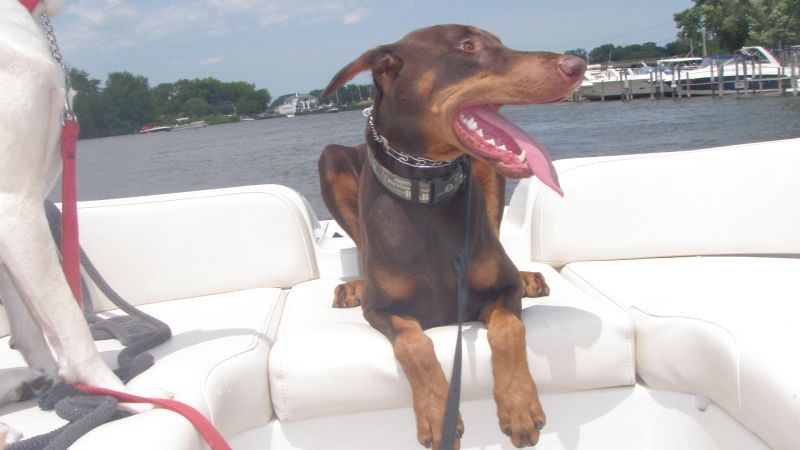 Then we anchored and got suited up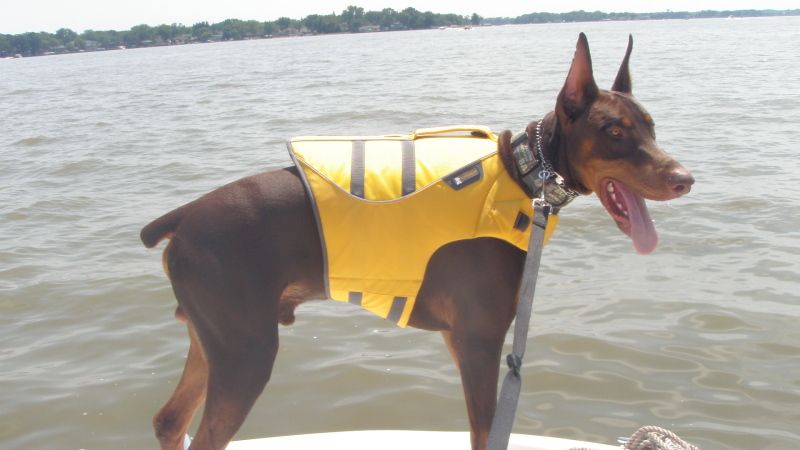 And let the dogs go for a "swim"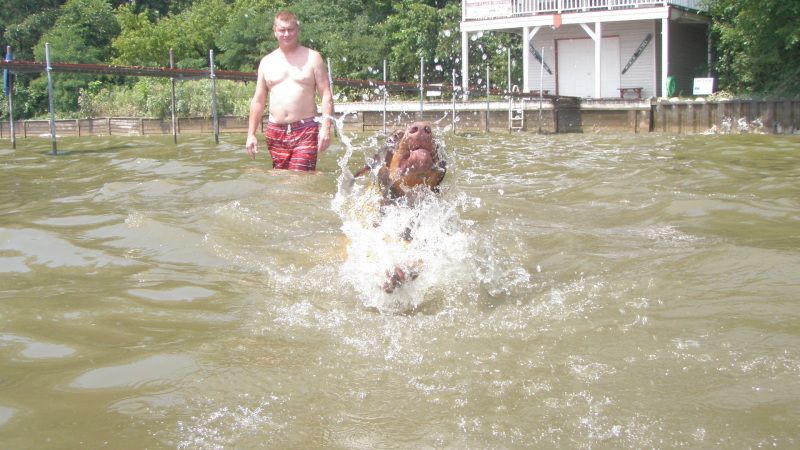 Which is a term I use lightly since it mostly looked like this: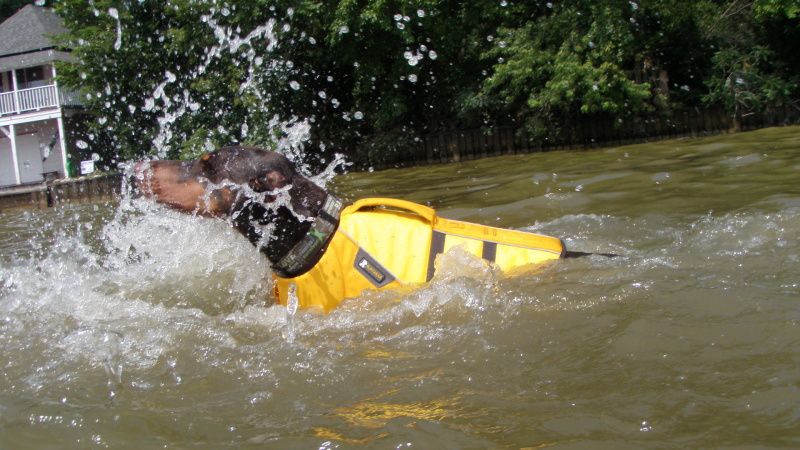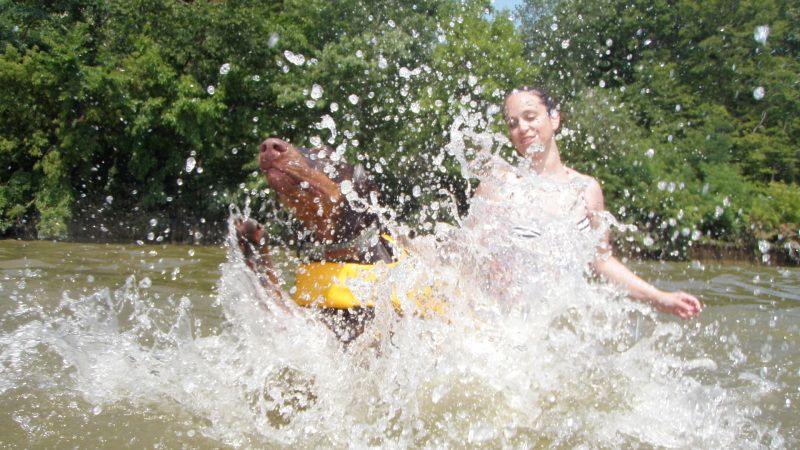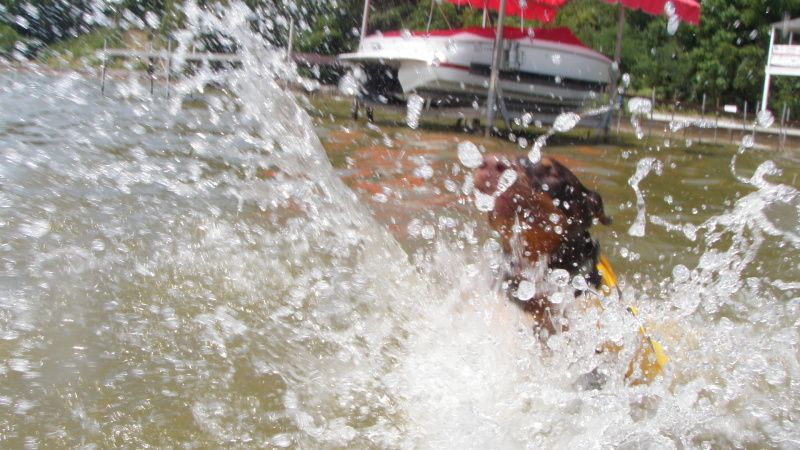 Until he finally figured out he could stand..
"Look Ma, no paws!"
Note the lab of course with barely so much as a splash...then Rowan...frantically flailing, trying to chase down/cling on to the nearest human for dear life.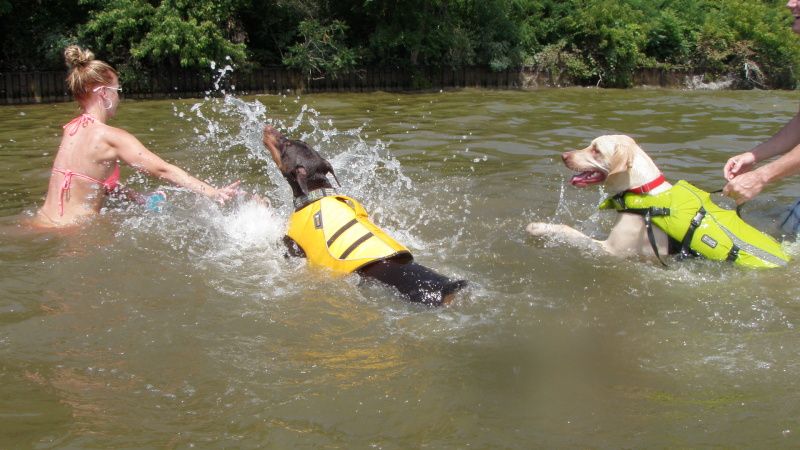 But by the end of the day....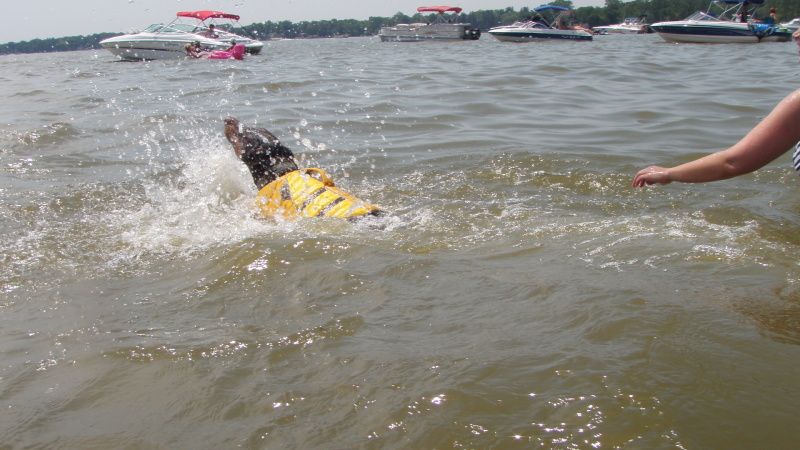 Bahahaha...who am I kidding, he's a doberman folks! He actually enjoyed the water, but had no idea how to swim...his butt went down, the front legs went straight out in front and he was like a hurricane coming through. But aside from the bruises and scratches from him clutching onto me and practically ripping my bathing suit off, we had a blast. And he actually LOVED being on the boat and feeling the wind blow in his face.
Just in case those pics weren't enough...a short video of his first jump into the water:
He was not afraid one bit to go in, but he sure was acting before thinking and regretting it later! I'm such a mean mommy for laughing and taking video. :roflmao:
Hope you enjoy the pics/vid half as much as I did watching it all in person.