Of course the one and only dobe, who i sort of knew too, scratched due to car troubles of all things...*sigh*
But there was a natural rottie, giant schnauzer, several shepherds of course, and as 2 dummy dogs we had a malinois and a natural shepherd.
I posted all the videos here and my fav pics but here's a link the all 169 of them....gotta love series shot
http://photobucket.com/schtrial2012
Scores were pretty sad in tracking, I missed it (7 am was not happening for me and my boss! lol) so we got there mid way through the BH's. According to the judge it was apparently just not a good tracking day and otherwise everyone did moderately well, the 3 complete scores I remember I'll post with the dogs and I know ones results in each field
ROTTIE "Flloyd"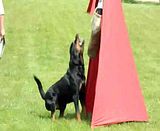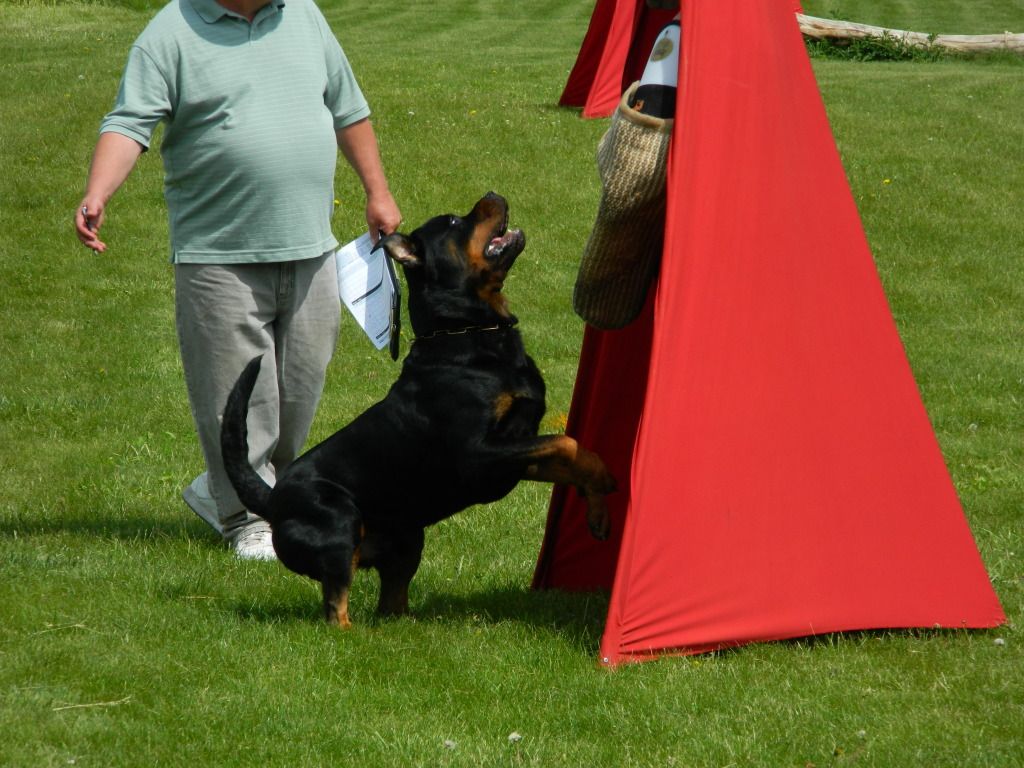 Final score of 234, he was a little sloppy: send away he went directly diagonal but did it well otherwise, he broke his long down to retrieve the dumbell in the dummy dogs retrieve on the flat and during protection his call of the blind was a multi step hop back into a final almost appropriate side platz...but he enjoyed himself SO much the entire time which i cant stress enough!
----------------------------------------------
My second fav. a little long haired shepherd "Bella"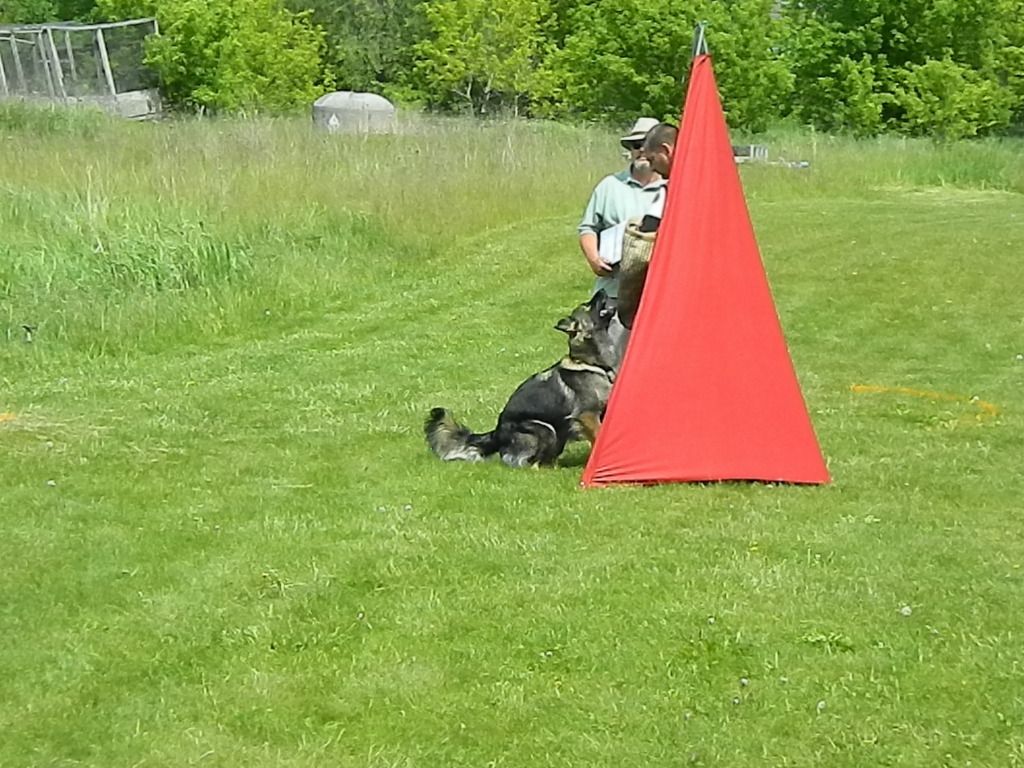 Bella did rather well, i hear tracking wasnt great but she got a score in the 230's as well and was one of the most in tune and animated dogs of the day who really loved her work and "meant it" in her protection. She messed up her wall retrieve with some mouthing on the return which sent the dumbell flying and to the side so then she retrieved it again and went around the wall
----------------------------------------
The most "i dont want to do this" shepherd I have ever seen!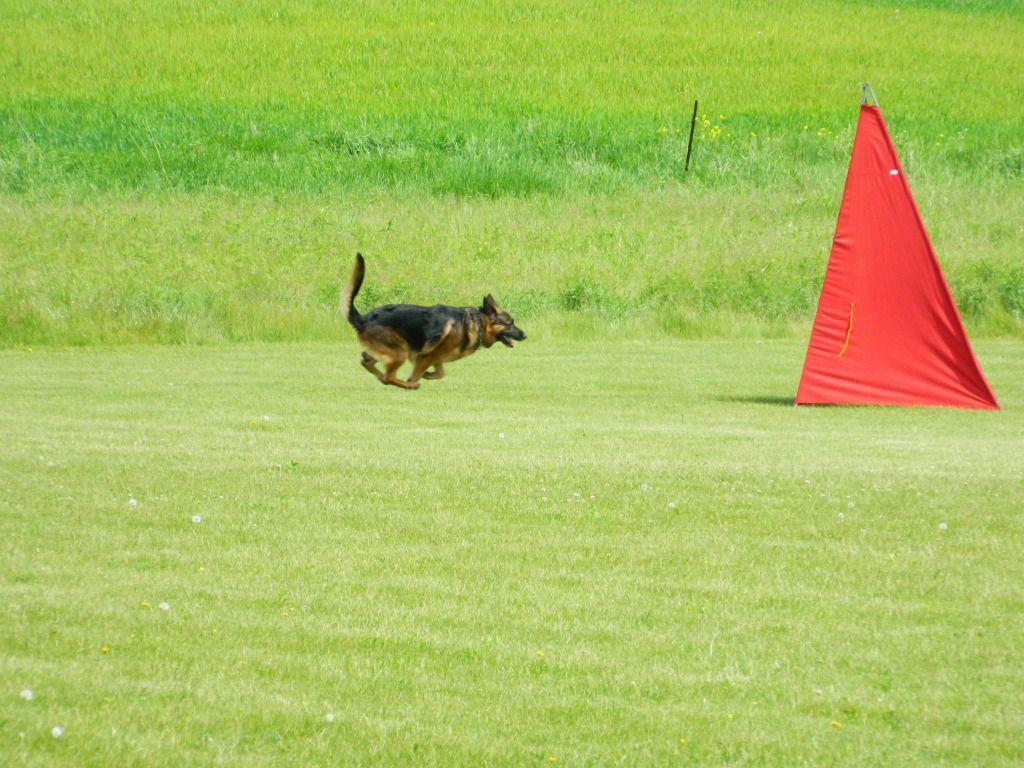 Besides a large lack of motivation, interest, or animation he needed multiple commands repeated and was awful at the retrieve on the flat. Sniffed it almost didnt get it, she recommanded, he picks it up goes straight into a side heel, drops it behind her and sits correctly minus being about 2 feet behind versus next to her....
More coming