·
Owned by Dobes since 1975
Discussion Starter
·
#1
·
but at times I am so glad I do!
I was just going through an old photo album and found this............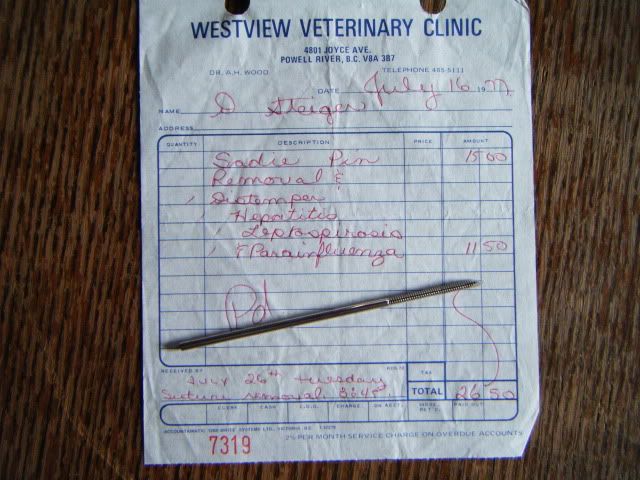 It is the steel pin that was used to put back together my fist Dobie Girl Sadie's rear leg after a young colt I had ran her over when Sadie was just over 3 months of age. We almost had to have the leg removed, but the pin and all the after care saved her leg though it ended up about 1 inch shorter than the other leg.
In all her over 12 years with me, that leg never bothered her at all.
kinda cool to feel that pin in my hand after all these years and knowing it was 'inside' my most favorite dog of all times.
Hugz to ya Sadie Girl, loved always and missed forever.