Completed my first dog run on Friday, took me almost 20 hours! :lol2: But I did it all by myself, not bad for a girl huh?
It's not perfect, but it will do the trick.
It's on the opposite side of the golf course so Cash and Jasmine can no longer run the fence line after the golf carts.
It's gated at the far end and I still have to but a large gate across at the top. This way when it's raining out they will be able to be on the patio area. I am also going to put a dog door in the back door. Once the weather warms up a bit I think I'm going to stain it...I think.
Most of the material was recycled from the golf course. It had been sitting around for a couple of years. Enough to do the whole 8 ft section of wood fence, all the framing of the fencing material, and a couple of the 4x4 posts!
Anyways glad it's done, now to finish the patio area. I moved 15 patio stones today into place, about 20 more to go..ugh!
But at least now there will be no mud being tracked into the house, and I will be able to grow my grass again! The golf course opens on Monday so I finished just in time!!!
O.k. here are some pictures of the dog run and the dogs voicing their displeasure.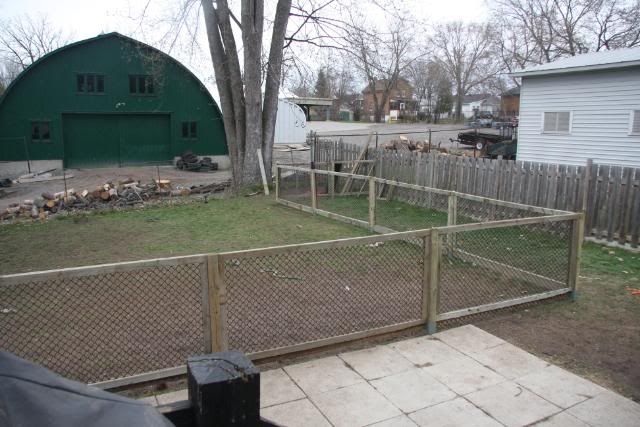 Just about finished the patio stones, will need to re level a few of them.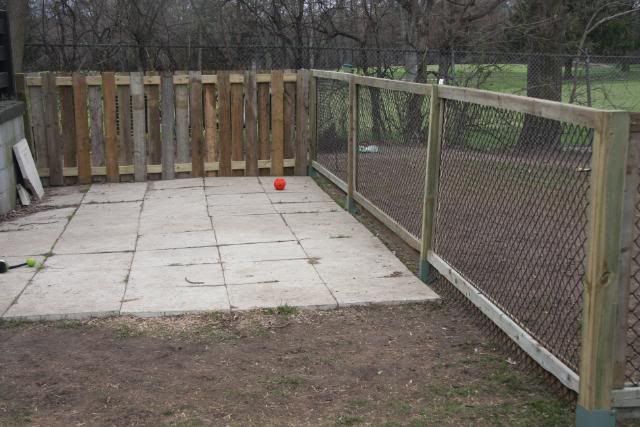 Gate down at the far end, and there will be another up at the top here.