Discussion Starter
·
#1
·
Hi!
Well...I took Rudolph's puppy cup off two days ago and started to post his ears. I took one ear down tonight to fix it, as the bottom was out a bit....and was surprised to see his long crop stand already. I know it probably wouldn't stand for long....but it was sure up there!
It's been 7 years since I posted Strider's ears....so I can't remember how long it took me to get them to stand.
How long did you post before your pup's ears stood?
How much vitamin C did you give? I hear it helps ears to stand.
Any other tips to get them to firm?
Here is Rudy's one ear tonight. Standing like crazy!!! ha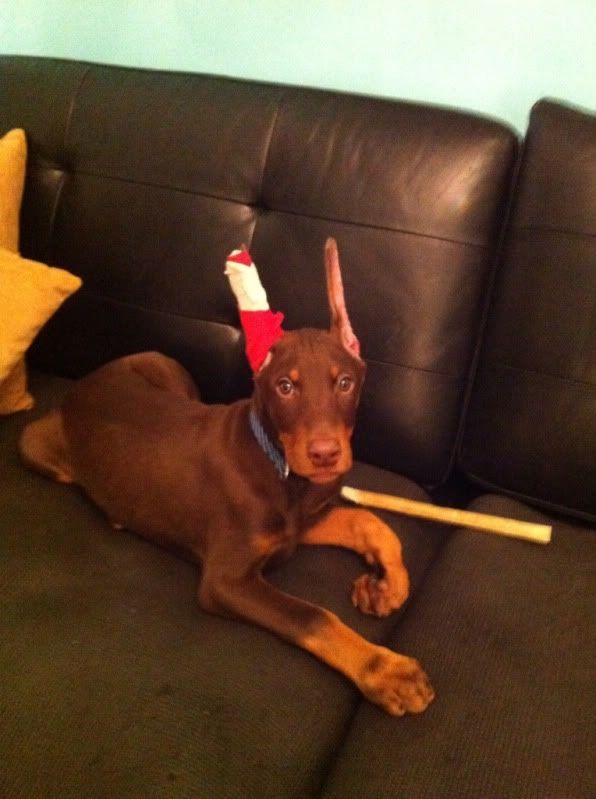 Looking Dozy....I always do his ears near the end of the night when he's a bit tired.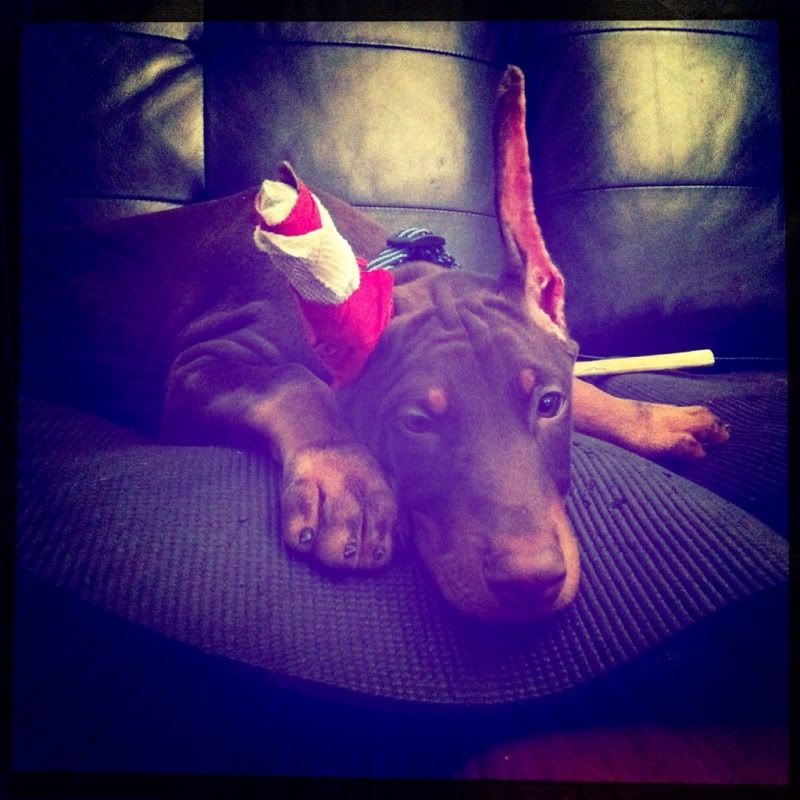 What do you want mom? Another pic?