Discussion Starter
·
#1
·
Things have been so busy lately I haven't had a chance to post an update on Hobson's ears. I cannot say thank you enough for everyone's offers to help, we were lucky enough to get to meet up with newtodobes who so kindly took the time to visit with us and help us with posting. Since then things have been looking up for Mr. Hobson's ears! (Yay!) We ended up taking the advice of everyone (newtodobes, his breeder & Rio Gran) and found our stride with our technique (I know, still kind of a lot of tape but a lot less then before!) Here are some photos:
Right after we got some (much needed) help...excuse his unflattering pose, elegant he is not...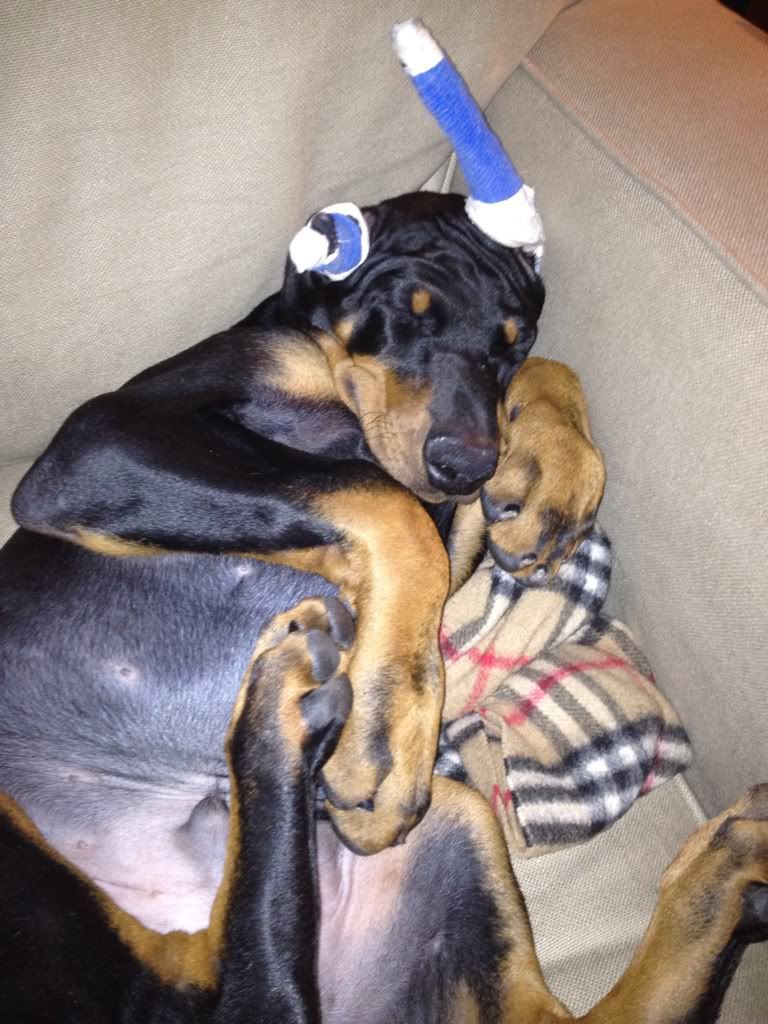 After leaving the bedroom door open and walking away for no less than 30 seconds this is where I find him.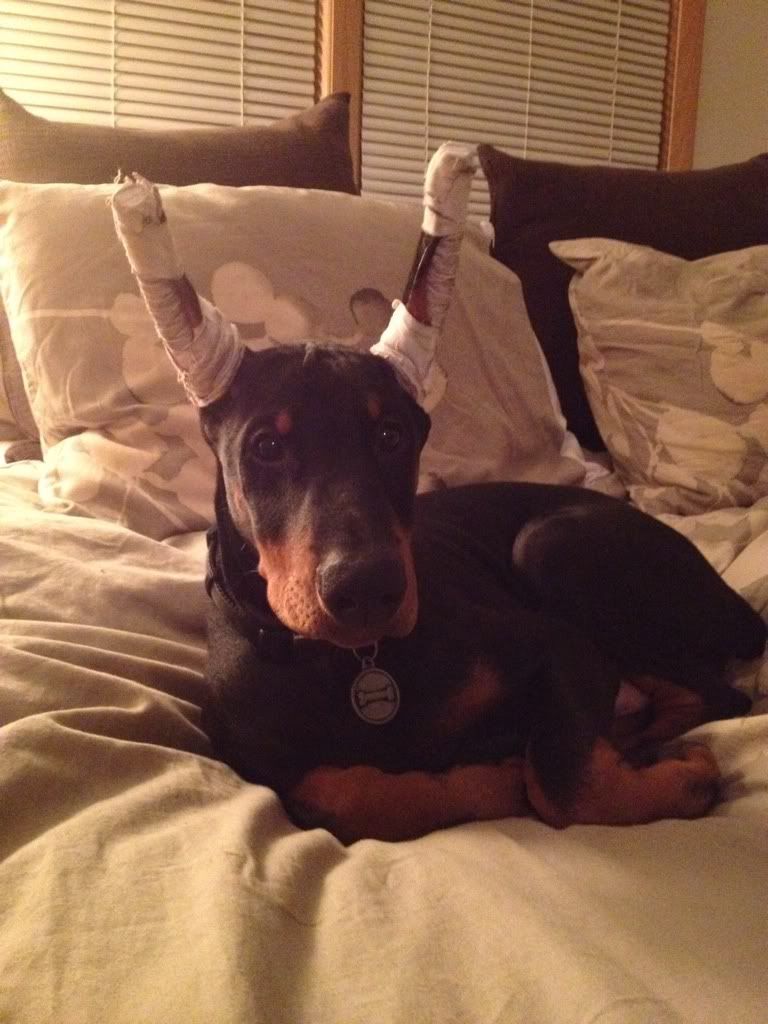 We went back to the bridge for a few days...
In between postings: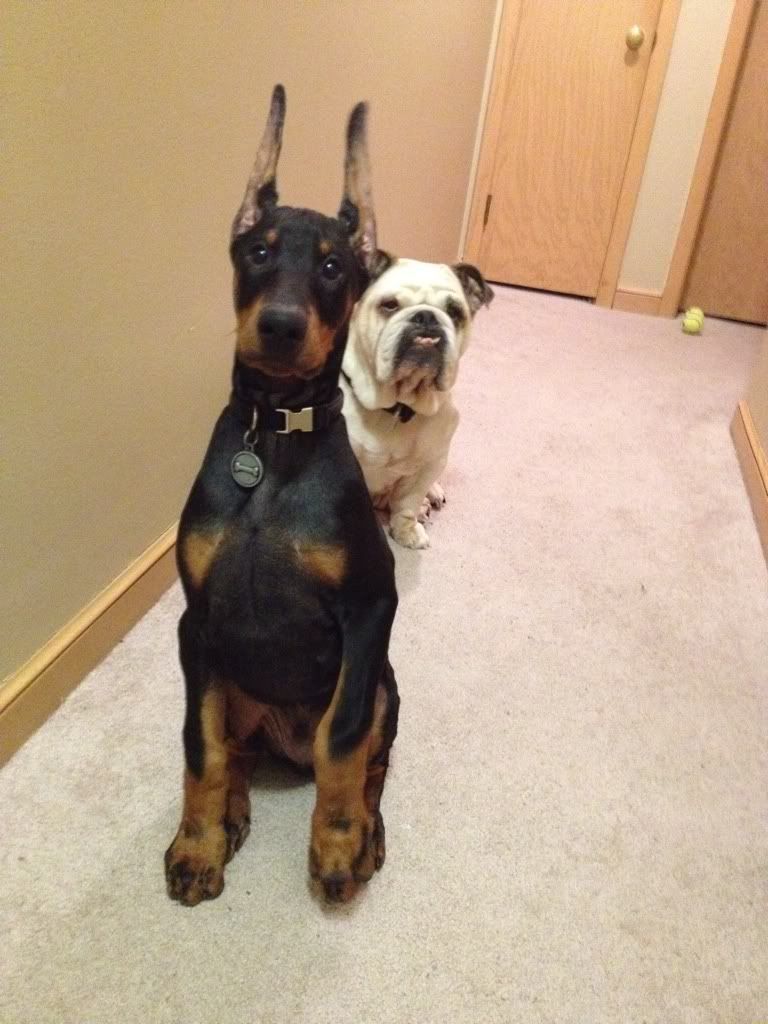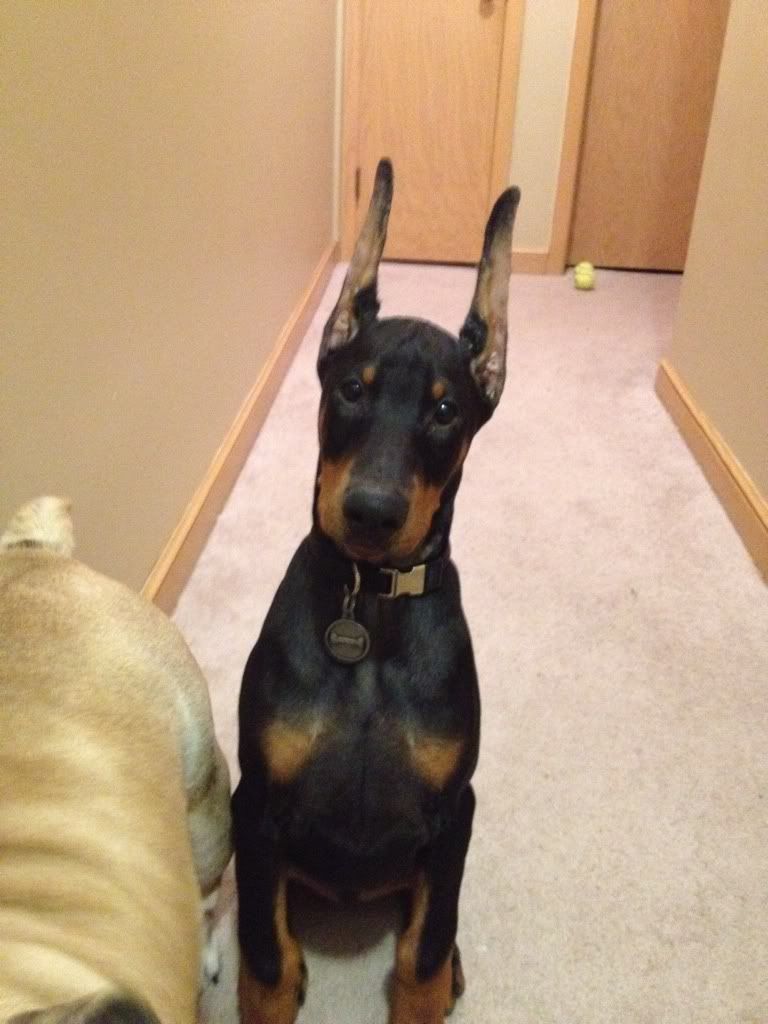 How he went from this:
To this, so quickly...I will never fully understand.