·
Boss with those Doberboys
Discussion Starter
·
#1
·
Hi all, swmbo (JobeyV) got fed up with me asking what was happening in doberworld, and told me to sign up myself, so here I am. She also warned me to put up some pics with my first post (lest i'd get jumped on :lol2
so here are a couple of pics.
Ignore the ugly git in the photos with the dogs, dunno who he is :roflmao:
Our first Dobe Ed, smartest damn dog I ever met, and will always have a special place in our hearts, he was as near to perfect as could be.
Amber, who lived with Ed for years, affectionate to the point of pain (clawing at you if you dared to ignore her claims to attention) who lived to the ripe young age of 14 1/2.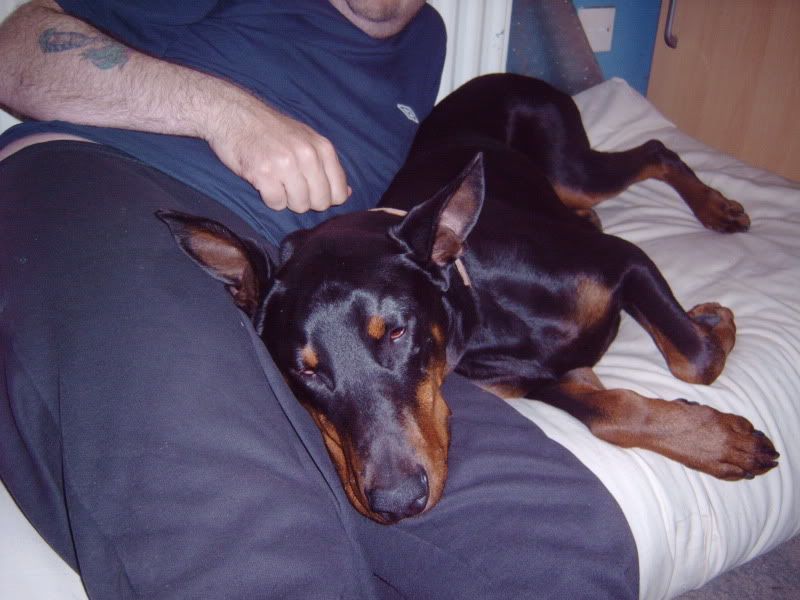 Our recently departed cuddlebug Homer, who was a bit short on brains but more than made up for that with persistant, leg hugz, nose pokes, nuzzles etc. He came to us not long after we lost Eddie and along with Amber fixed our broken hearts.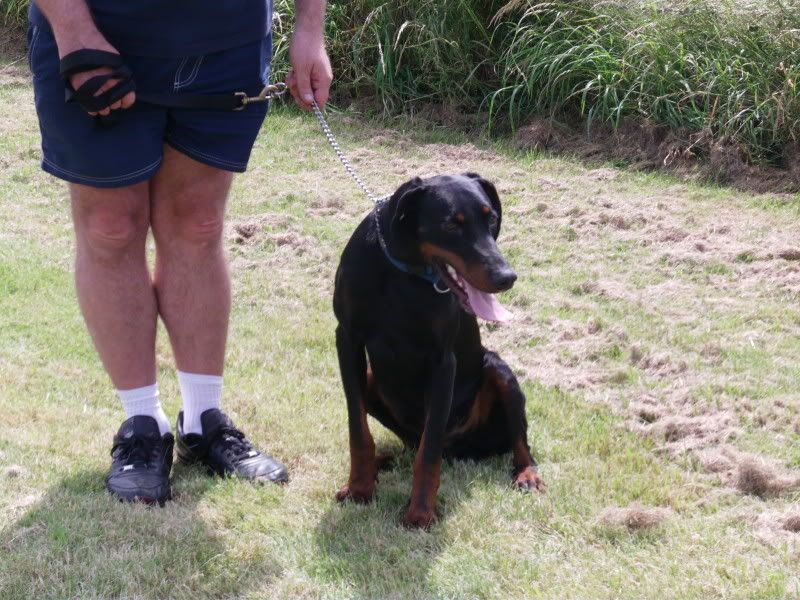 our current boy Trooper, this was taken a week ago actually at Dobermann rescue uk when we went to view/grab him
16 months old and full of himself, now he has his paws under the table, so to speak.
Sensitive content, not recommended for those under 18
Show Content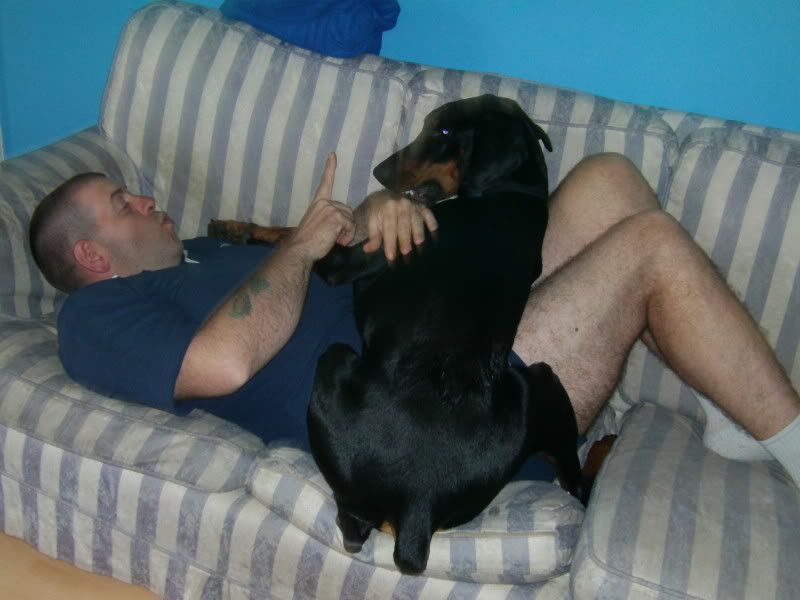 "Enough! do not jump on me"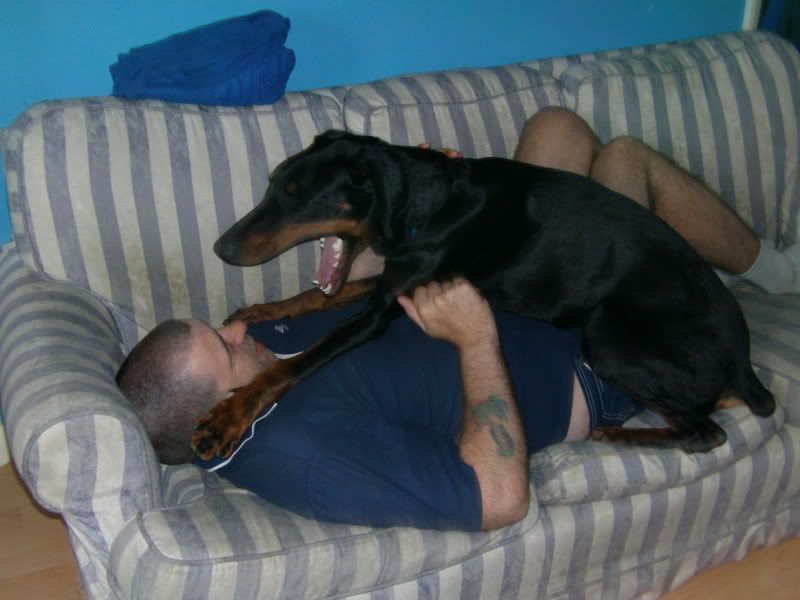 "Can I eat you then Dad"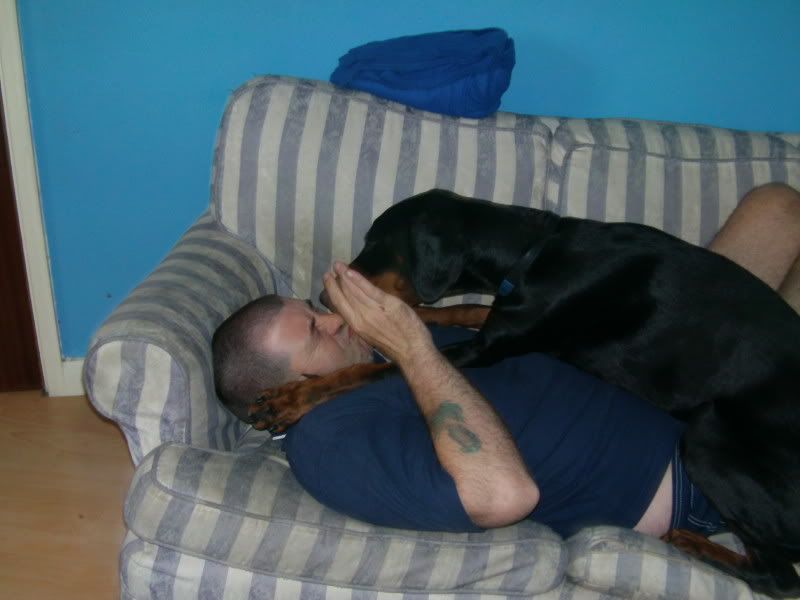 "give us a kiss then dad"
Trooper is settling in well now, still tries it on a bit, but he is a little immature (in the brain department anyway) now just need to put some meat on him as he's a bit of a wimp (in body build) but he is pretty damn smart and easyish to train. :nicejob:
more pics of Trooper will follow when we have some