Discussion Starter
·
#1
·
Hey everyone! Thanks to everyone who shares pictures/stories/information on this website....I have been using it to further educate myself on the joys of having a Dobie! I thought I should probably stop reading from the shadows and post a picture or two of our new little man - Leon.
We found this guy through a close friend's breeder. We've been talking about getting another Dobie for a while and thought it wouldn't hurt to stop by and look at the new puppies. Of course we fell in love with all of them. We had no idea a solid black even existed and after we saw him we had a tough time deciding which to add to the family.
Yes, he is
SOLID BLACK
. This had me a little hesitant to even post a picture of him in fear of reader's negativity (after doing some reading about other posts on solid blacks)...but hopefully that won't happen
. Both his parents are AKC registered and were on-site. He has the frame and personality of all other Dobies. He was in a litter with another solid black female, a couple other black/rusts and one blue and one red. This is our second
Here he is after we first brought him home...and another two weeks after getting his ears done.
Enjoy!
Bare with me on figuring out how to post the correct size photos.
7 weeks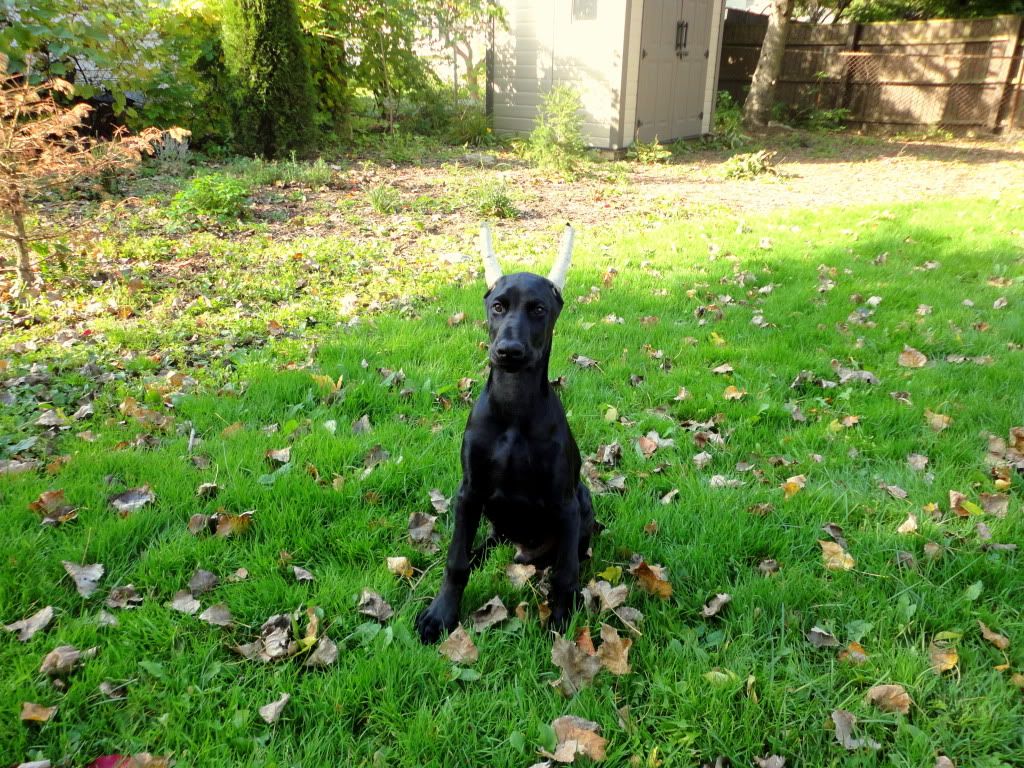 14 weeks