Discussion Starter
·
#1
·
I am a few days late for this, but happy 2nd birthday Lottie! Lottie is getting a new friend for her birthday, a friend of my parent's is going to prison and has asked them to look after his dog who is the only thing in the world this guy loves. My parents happily accepted as the dog is lovely, so now Lottie is going to have a much more energetic friend to run around with than Libby. Oscar who is coming to stay is a 3 year old German Shorthaired Pointer who is just sooooo full of beans and loves the farm life. I will get some pictures of them together hopefully next week if I make it out to the farm.
Anyway, happy birthday to my beautiful girl! She has had some rough spots growing up, but is really quite a lovely girl and is well loved by the family and everyone who meets her!
Now for some photos!
Doberslap!
Trying to get the Bull to play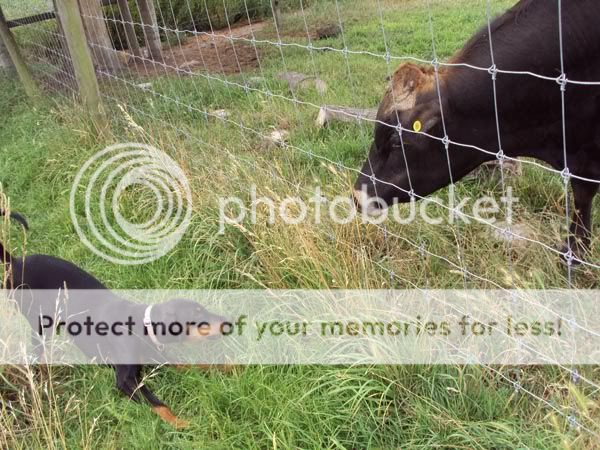 Cuuuuute puppy!
Cuddles with Scout & Libby
1 year old- who says a natural dog can't look serious?
Well serious sometimes... sometimes not so much!
Hanging out with Libby
My gorgeous girl at 2 years old, she has moments of goofiness and being very silly, but most of the time life is serious business as she has a farm to guard and lots of people to keep an eye on!