Discussion Starter
·
#1
·
Happy 8th Birthday to my handsome boy, Moe! Just a few pictures today of my baby boy. Sorry, no great outdoor shots of him as it was just too cold out this morning and I'm still not getting around great after knee surgery, but when he's in the house, this is where you will find him, curled up on the sofa with his green blankie!
I ordered him a new Orbee ball and I'm hoping it will be here today…we'll see. Moe is a rather unique boy…he will only play with one toy (ball) at a time. As you can see from the one pic, his blue Orbee ball is toast…I think he's had this one for about 6 months or so. Anyway, once his new one comes, based on previous experience with Mr. Moe, it will take me about a week to get him to accept the new ball so I can then throw the old one away. He is 8 years old and has only played with 3 balls in his entire life, his Good Cuz, a pink Orbee, and the blue Orbee. He's different, but I love him dearly and would want him no other way!
Here's my handsome birthday boy...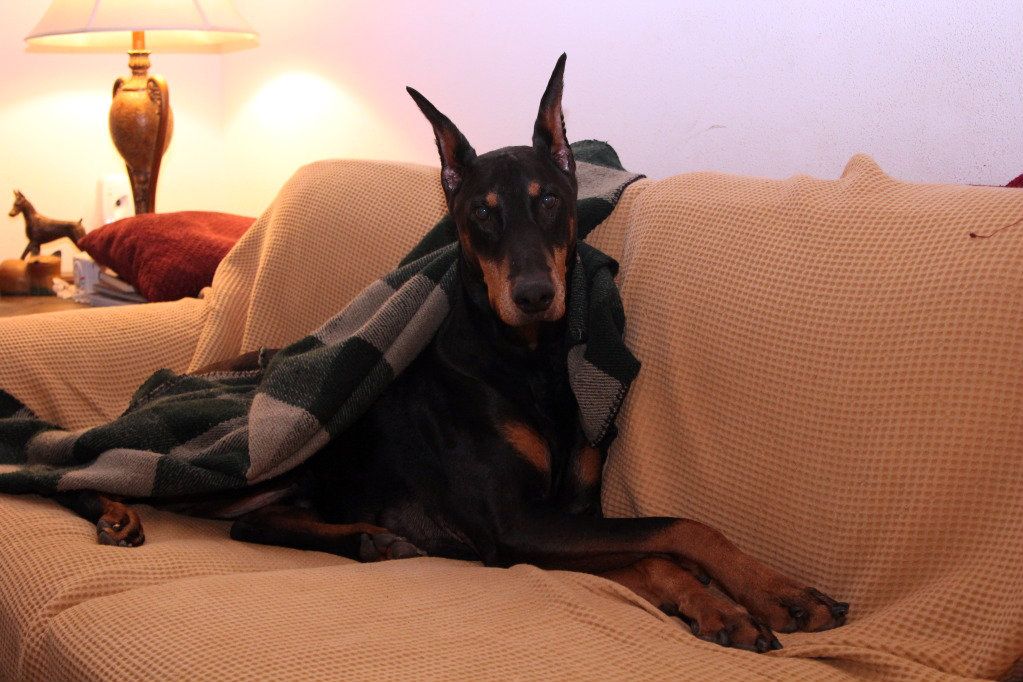 Showing his profile and his few grey hairs...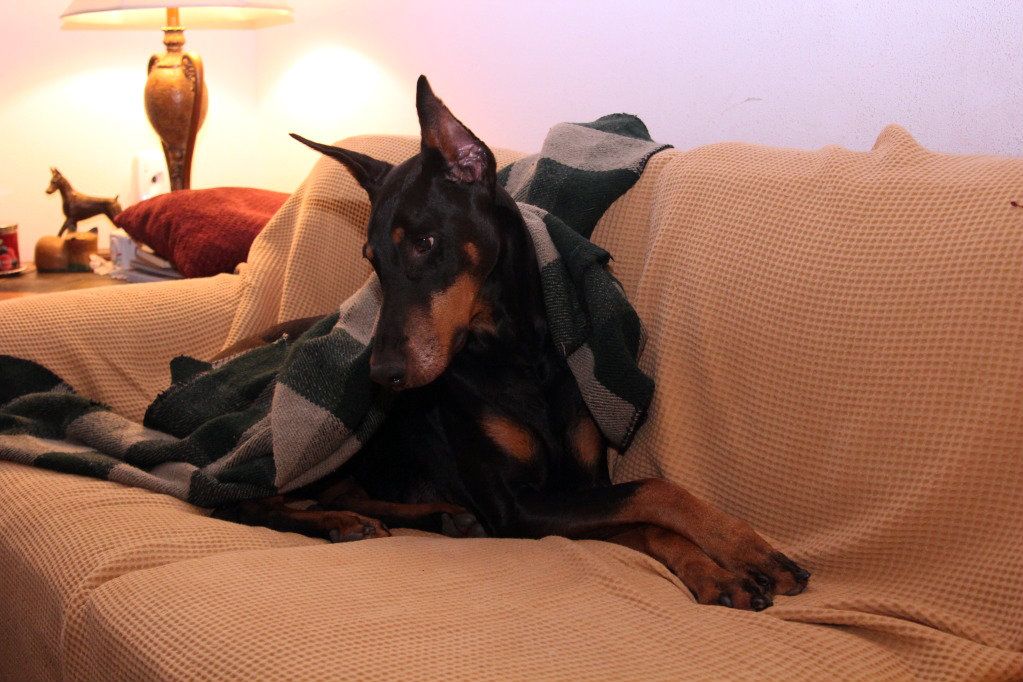 Here with his old Orbee ball...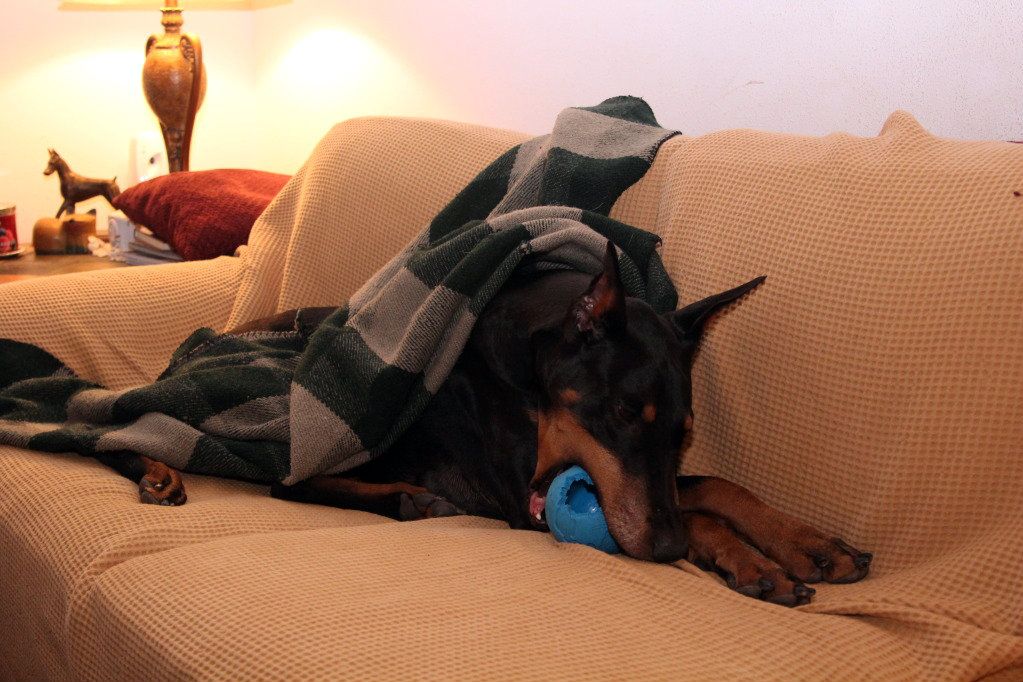 Thanks, Jan