Spirit and I attended our Humane Society Canine Costume Contest on Saturday. We went as a Fisherman and his Big Catch. We took first place again this year in the most Comical. We are also going to be on our Local TV on the 13th of Oct. What a great Ambassador he is for the Doberman breed. It will be great to be able to be on TV and show that our Doberman are wonderful, loving, playful, gentle dogs. Sorry I don't know how to turn the photo. But I put on in the Gallery also under the All Dressed Up section.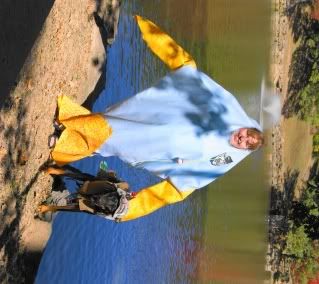 We are also in a local photo contest for Furry Halloween Friends.. So Please vote for us. You can vote mulitple times
http://fox4kc.upickem.net/engine/votes.aspx
Thanks...