Discussion Starter
·
#1
·
The other night Pip slept with Eli on Ginger's bed. Yes I know it's convoluted. LOL. Not only that but Eli doing the puff up the bed and get it ready before I sleep on it thing turned it upside down. I got up at 5:00 before the alarm, saw them and snapped some pictures. Eli has morning ick in his eye sometimes and that morning he did but other than that it is cute. Oh some slobber line too...whatever it's 5:00am who looks good at that time.
Pip says, "whaaaa???, it is still dark you fool" Eli "zzzzzzzzzz"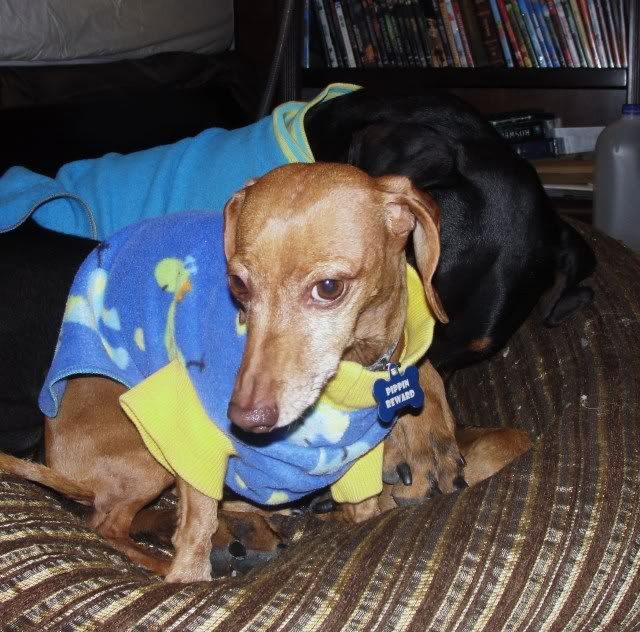 Morning buddy, you still here?
"uh Eli, I think mom has lost her sanity".